Polychromelab & Obergurgl Pioneer Work On Employee Health.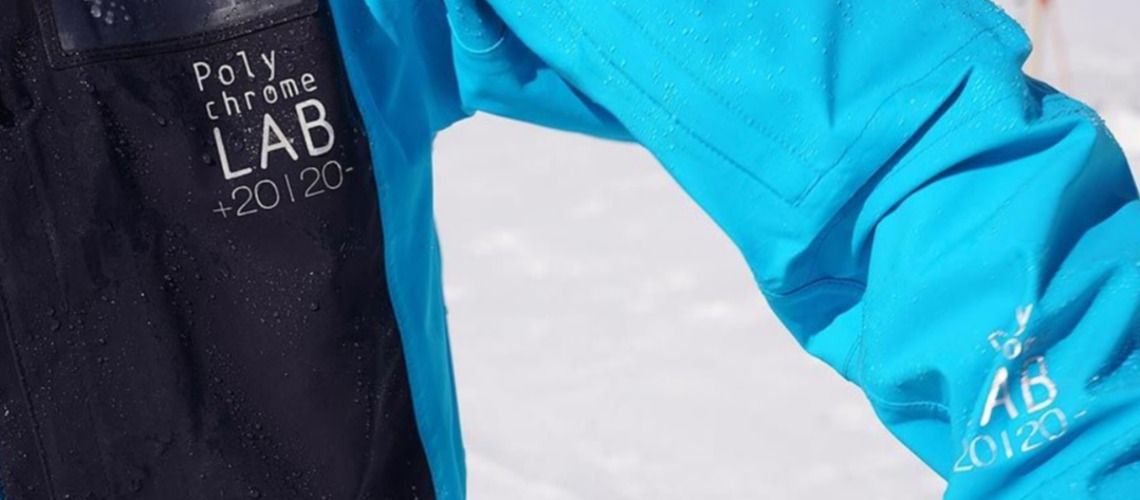 With the 2020/2021 winter season, the Gurgler equipped their employees with new, functional outdoor work clothing from polychromelab. Special feature: the award-winning design comes from Tyrol, the trousers and jackets are made in Italy under fair working conditions.
What makes polychromelab's products unique is the concept used specifically for the employee health project, which was adapted to the Alpine workwear sector through the internationally award-winning invention by label founder Michele Stinco in 2012 and is state-of-the-art in terms of thermoregulation as well as lightfastness, abrasion values ​​and Breathability applies.
Highly innovative
The polychromelab team goes even further when it comes to innovation. In the world's only outdoor laboratory for clothing, in cooperation with the Snow Center Tyrol (MCI Innsbruck), at almost 2,000 meters, they expose their developments to the forces of nature and technically generated extreme conditions. The research results under real and technically generated conditions make it clear which influences sun, UV radiation, precipitation or cold have on people and materials.
Many internationally renowned awards such as the Austrian State Prize for Industrial Design, the iF Material Design Prize GOLD, Green Product Award or the OutDOOR Industry Prize GOLD prove the success of the modern development approach.
Regionality and sustainability
This many years of know-how also convinced our managers at the Obergurgl lift company when choosing the new employee clothing:
"Due to the working environment and the altitude up to over 3,000 m above sea level, our team is subject to changing temperature and weather influences. That is why we feel obliged to provide appropriately functional clothing. With polychromelab we have found a partner whose products meet our high quality standards. At the same time, the company also lives values ​​such as regionality, sustainability and the spirit of development, which are central leitmotifs for us, "says Werner Hanselitsch, our managing director of the Obergurgl lift company, very satisfied.
Year-round benefits
Further advantages for employees: The waterproof, breathable and robust work clothing can be used all year round thanks to ingenious thermoregulation. Due to the elasticity and lightness of the material arrangement, it is extremely comfortable to wear even during demanding work assignments.
For Werner Hanselitsch, investing in such high-quality outfits represents an appreciation for his own team:
"Our employees have to do their daily tasks in all weathers. That is why it is important to us that you can do this under the best possible conditions. "
Thanks to its durability and technical design, the new Alpine workwear protects the health of employees. The figure-hugging, modern hybrid cuts with high-quality workmanship represent our location in a successful way and are a figurehead. The heat balance of the modular textiles meets the demands of working in the great outdoors.
Share This Article