Pleasant Mountain Name Restored To Shawnee Peak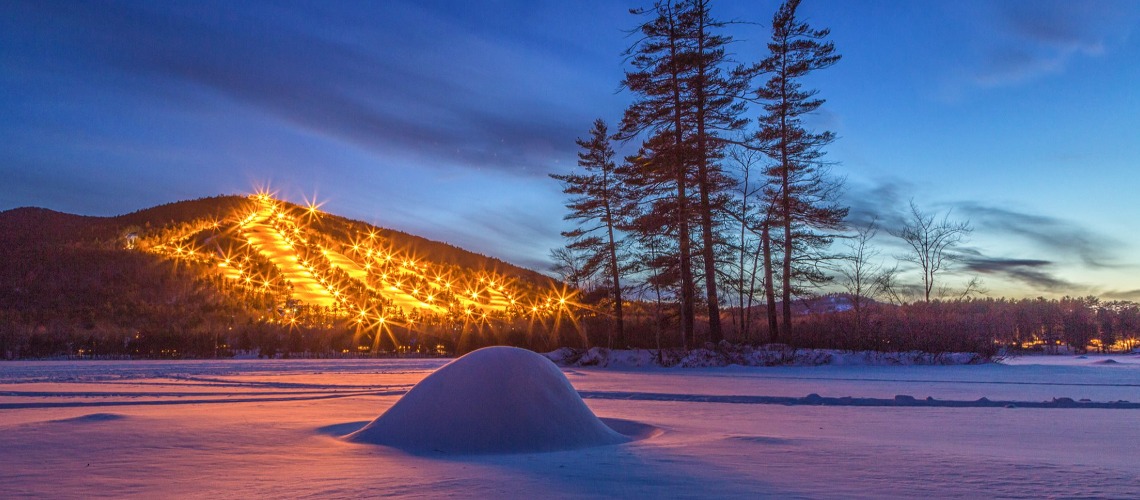 Shawnee Peak has announced the ski area will return to its roots and once again be known as Pleasant Mountain. As Maine's first ski area, the name change honors its 84-year history and the mountain it calls home. A new Pleasant Mountain logo and website were unveiled today also, and full implementation of the new name will be completed ahead of skiers and riders being welcomed for the 2022/23 winter season.
Pleasant Mountain supporters are credited with the momentum behind the process to restore the area's original name. Shawnee Peak was a name chosen by the group that assumed ownership of the ski area in 1988, and specifically to create brand alignment with another of its ski areas, Shawnee Mountain. Uneasy with the replacement of the only name they had ever known, generations of loyalists have remained vocal and enthusiastic about the preferred name of their beloved ski area. Feedback gathered in a recent survey was overwhelmingly in support of bringing back the original name.
General Manager, Ralph Lewis is a Bridgton local who grew up on the slopes of Pleasant Mountain said, "It gives me great pleasure to return to our original name and also to know that this ski area is poised for a great future so others may experience what many of us already have. Memories of growing up on these slopes were instrumental in framing my passion for skiing and like many others, Pleasant Mountain changed my life."
In 1936, the state's Civilian Conservation Corps cleared a single ski trail on the western slope of Pleasant Mountain, launching history now 84 years in the making worthy of honor and celebration. Skiing quickly proved popular among local residents and by 1938, a rope tow was introduced, and Pleasant Mountain Ski Club was born.
Through the years, Pleasant Mountain continued to grow and expand, becoming one of the premiere ski areas in Maine. Located less than an hour's drive from Portland and offering the most night skiing terrain in New England, Pleasant Mountain became an institution for the region's skiers and riders. It boasts several firsts, notably being Maine's first ski area, also home to the industry's first ski patrol (1938) and installing the state's first chairlift (1954). Pleasant Mountain progressed to garner national fame in the 1970s as a hotbed for the burgeoning freestyle skiing movement.
Boyne Resorts acquired Shawnee Peak in October of 2021 from the longtime owner, Chet Homer. Pleasant Mountain is part of the company's collection of New England resorts including Sugarloaf and Sunday River in Maine, and Loon Mountain in New Hampshire, along with its family of resorts spanning North America.
Pleasant Mountain features two base areas providing access to 225 skiable acres served by four chairlifts and two surface lifts. Offering the most night skiing in New England, ski instruction, dining, and real estate opportunities are also offered at the resort. Pleasant Mountain is located less than an hour's drive from Portland, Maine, and is the state's first ski area.
Share This Article