Picture Welcomes Several New Athletes To US Team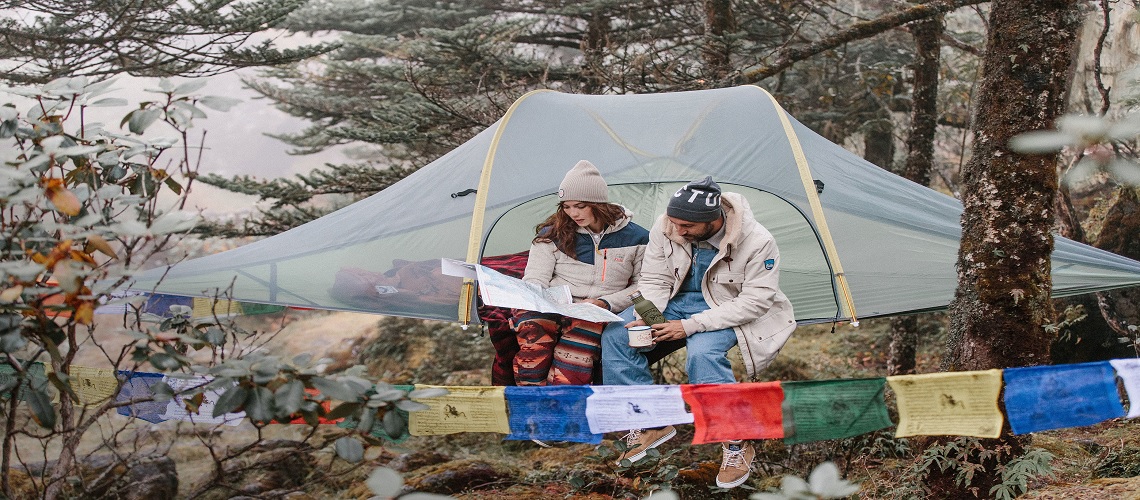 Picture, makers of recycled, organic, and bio-sourced products for board sports and the outdoors, is thrilled to announce the addition of new athletes to the US team, warmly referred to as the Picture Family. Snowboarder, Erika Vikander, and ski mountaineer, Morgan McGlashon, join at the Super Hero level, with additional skiers and riders joining at the Local Hero level.
Erika Vikander
Erika Vikander is no stranger to podiums, having earned several of the most notable throughout her slopestyle career and more recently, on the Freeride World Tour, where she was awarded Rookie of the Year in 2018 and placed third overall in 2020. While she will continue to pursue freeride contests, the Oregon-based rider is especially enthusiastic about this next chapter, where she plans to put additional focus on snowboarding passion projects that had taken a backseat to her competitive career. "The Universe aligns us with exactly the right people at the right time and I am so happy to have the opportunity to work with a company that prides themselves on sustainability and lessening our impact on the world like Picture," said Vikander. "Not only do they make really functional gear that looks great, they have a standard they fulfill in upholding the fight against climate change and I am grateful to work with a company that empowers me to live a more sustainable lifestyle while enjoying the outdoors."
Morgan McGlashon
Ski mountaineer Morgan McGlashon's early years were defined by ski racing, but the Jackson native always found herself the happiest when skiing the steep trees and iconic cliffs of her home turf. After racing for 15 years, she transitioned to competing on the Freeskiing World Tour and later to pursuing ski mountaineering, alpine climbing, and exploring more remote terrain. She's completed impressive ski mountaineering descents in places such as the Tetons, Alps, Andes, Cascades, Wind River Range, Japan, and Iceland, and is the youngest female to ski the Grand Teton. "I couldn't be more excited to join a community that I really believe in," said McGlashon. "While the future of our planet is at stake, it feels unacceptable to do anything less than our best to fight for it, and Picture is doing just that. From developing sustainable materials and production to spreading awareness and education, the Picture family is an inspiration and I am so thrilled to be a part of it."
At the regional level, Picture welcomes several Local Heroes to the family, including Corey Van Aken, Sierra Schlag, Dani Sweet, Alex Showerman, Carly Finke, Izzy Lazarus, and John Rossman.
"We're thrilled to expand the Picture Family in North America and bring together like-minded individuals who embody the Picture spirit," said Jesse Ambrogi-Yanson, from Picture US Marketing. "From athletes and guides to coaches and judges, Picture Family members are vital in the creation of products, and key to building the brand's awareness in North America. We are dedicated to supporting these athletes in the mountains, in their projects, and in the collective fight against climate change."
Share This Article