Perisher - Getting Ready For Opening Day On 24 June!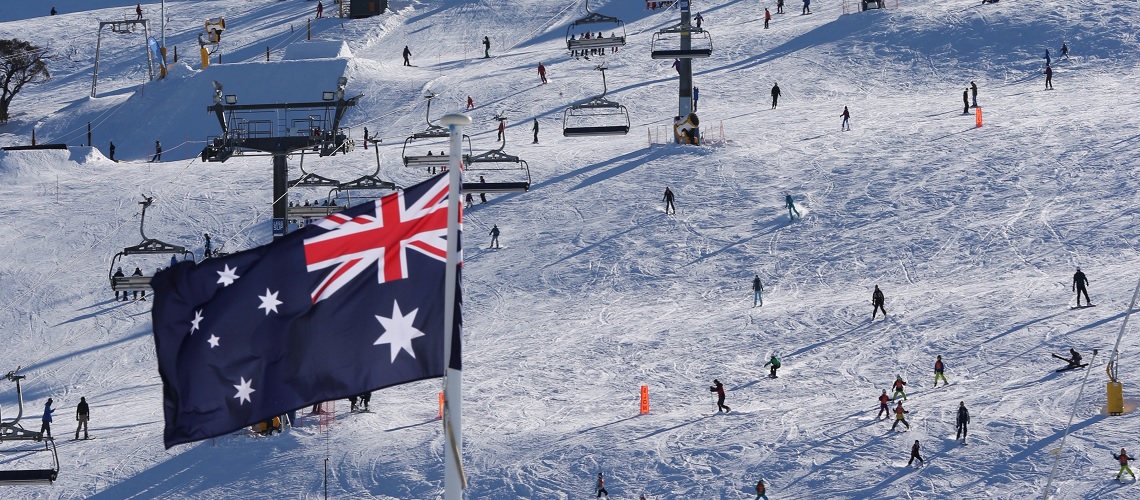 Perisher is getting ready for safe skiing starting 24th June. In a statement they say:
This season, we are making a commitment to Australian skiers and snowboarders by providing a safe and enjoyable mountain resort experience. Today, we are announcing the implementation of a COVID-19 Safe Operating Plan, focused on protecting employees, guests and the communities in which we operate in.
Vail Resort's Commitment to Safety
The safety of our employees, guests and our communities is our highest priority. The resort experience will be different this season and we want to ensure you are prepared for these changes before you arrive. All three resorts will operate at approximately 50 percent of normal capacity to enable physical distancing measures per current government guidelines, until any changes allow for greater access. Below are some important changes that will be implemented this season as a part of our COVID-19 Safe Operating Plan.
Lift Tickets & Passes
Skiers and snowboarders will only be able to access the resort with pre-purchased passes or lift tickets. Lift tickets will be available in limited quantities for advance purchase online, with on-the-day lift ticket purchases at the resort not available until further notice. Lift tickets will go on sale on 15 June with multiday tickets available initially, followed by single day tickets. We will limit daily lift tickets sales to provide physical distancing. Pass holders will initially require a reservation to access the mountain, but as the resorts fully open their terrain, reservations will not be required.
Lifts
Lift operations will run at reduced capacity to allow for physical distancing. Guests who live together will be allowed to ride lifts together, while others will be required to physically distance with reduced capacity by lift type.
Skitube
In order to provide physical distancing, resort transportation, including Perisher's Skitube, will be operating at reduced capacity with amended timetables. Guests must purchase their Skitube tickets online and in advance, as no on-the-day purchasing will be available. Skitube guests carrying luggage for overnight stays will be required to travel outside of peak operating periods.
No Tobogganing or Tubetown
There will be no tobogganing or Tubetown on offer at Perisher.
Food & Beverage
With indoor physical distancing requirements in place, food and beverage options and indoor seating will be limited, but additional outdoor seating will be provided. In most cases food service will be limited to take-away, at least in the early season. Guests are encouraged to bring their own snacks and lunch to enjoy on the mountain. Most venues will be cashless for contactless payment. Depending on further easing of physical distancing guidelines as the season progresses, food and beverage facilities may gain more capacity and be able to expand services.
Snowsports School
Snowsports School programs will be limited with more programs being offered throughout the season as restrictions ease and offerings can be safely expanded.
Lodging
Hotels, apartments and lodges will operate at reduced capacity to ensure that physical distancing can be achieved in restaurants and common areas.
Guest Commitment to Safety
To enable safe resort operations, guests are requested to stay home if they are not feeling well or are considered high risk. To ensure the safest experience for everyone, guests will be asked to respect all protocols and respect physical distancing guidelines.
Physical Distancing Guidelines
Physical distancing will be provided based on the amount of terrain and lifts open. Guests will be asked to respect 1.5metres of physical distance at all times in the ski area and at ski lifts, unless they are with a group that they live with.
Personal Responsibility
A safe snow experience is the responsibility of everyone. Guests are expected to adhere to government cleanliness and physical distancing guidelines, in addition to the Alpine Responsibility Code, to provide a safe environment for everyone. The Australian Government is encouraging guests to download the COVIDSafe app to improve safety.
Share This Article