Marco Odermatt & Loic Meillard Take Part In FIS Alpine World Cup's Official Timekeeper Longines' Campaign For Conquest V.H.P.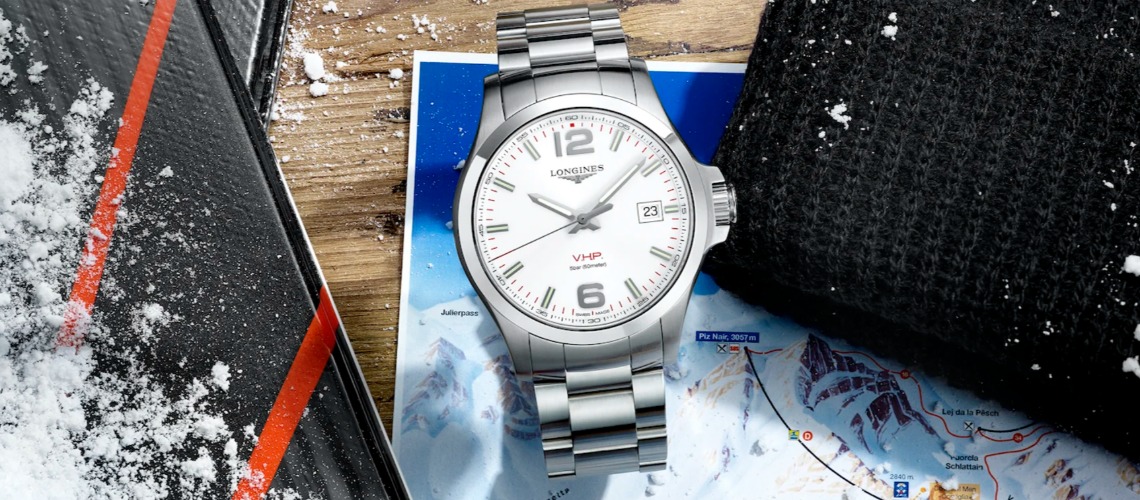 This season, Swiss Alpine Skiing shooting stars Marco Odermatt and Loic Meillard were part of the FIS Alpine World Cup's Official Timekeeper Longines' campaign for the Conquest V.H.P. "Very High Precision" timepiece.
Run over ten alpine countries, the "a split of a second" digital campaign was shot in Zermatt last fall. It features Longines Family members Meillard and Odermatt explaining why they need time on their side in Alpine Skiing and how important it is to be precise, following them during their training session on the slopes and at the gym.
Both Meillard and Odermatt were fascinated with the process of making such a campaign and delighted with the outcomes: "My best memory about the video shoot is the people I got to work with during those two to three days. As a photography and watches fan, it was a pleasure to talk and work with professionals from both professions and see how they work and create something from a blank page", Meillard said.
Odermatt added: "I really liked the video shoot in the gym as well. It was the first time I took part in such an experience. At the end, I was really excited to see the results out of it."
With the Conquest V.H.P., Longines offers the sports lovers a watch combining ultraprecision, high technicality and a sporty look, marked by the brand's unique elegance.
The Conquest V.H.P. models are equipped with an exclusive movement renowned for its high degree of precision for an analogue watch (±5 seconds/year) and its ability to reset its hands after an impact or exposure to a magnetic field. These attractive features are likely responsible for its exceptional movement status, to which a very long battery life and a perpetual calendar must be added.
In the true essence of Conquest, the ultimate sports line, this exceptional timepiece brings together high technicality and dynamic aesthetic. The Conquest V.H.P. has thus positioned itself as the standard-bearer of extreme precision. And as stated Loïc Meillard: "On the skis, precision on my lines and movements will make the difference between winning or losing the race!"
Share This Article