Pennsylvania's Denton Hill Plans Ski Area Re Opening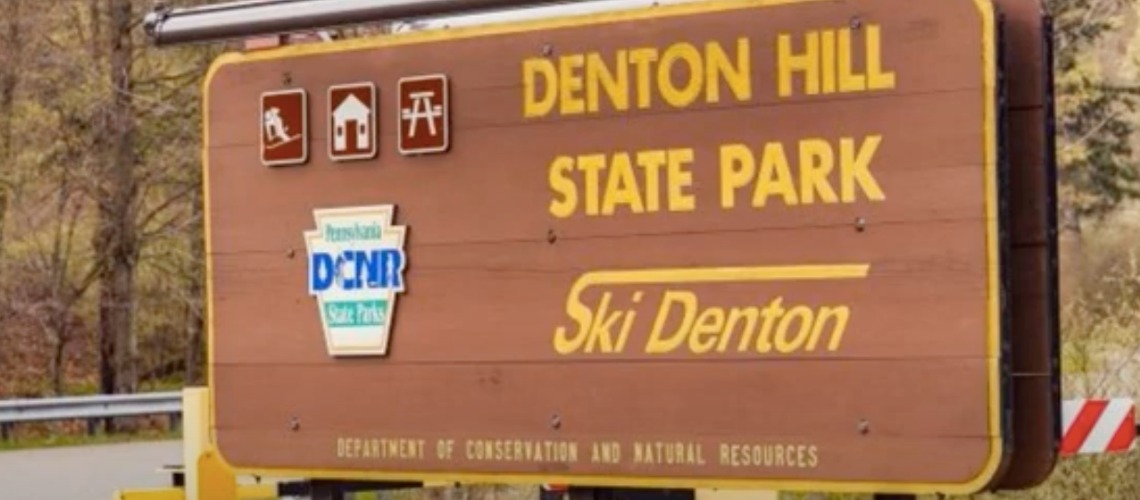 State Parks Director John Hallas today announced the Department of Conservation and Natural Resources (DCNR) will work with locally-based Denton Go, LLC, to grow recreational opportunities in all four seasons at Denton Hill State Park in Potter County.
The 700-acre Denton Hill State Park is located along Route 6 in Ulysses Township in the Route 6 Heritage CorridorOpens In A New Window and in the Pennsylvania WildsOpens In A New Window. It was developed by DCNR as a specialized ski area in the early 1950s. The ski area has been closed since the winter of 2014.
Denton Hill State Park was the first ski operation run by the Pennsylvania Department of Forests and Waters (a predecessor to the Pennsylvania Department of Conservation and Natural Resources). The park was established in 1951, opened in 1959, and the lodge and ski area were built between 1958 and 1967. The ski area was operated by the state until 1979, when it became a concession run by a private contractor ("Ski Denton" as of 2011). The park was closed to downhill skiing in late 2014, when the concession contract expired. The state has completed a study on what improvements to the park facilities would be needed to fully re-open the park.
The skiing ranged from easy, beginner slopes to some of the most dangerous, expert, black diamond slopes on the east coast of the United States. There are four ski lifts at the park, each of which stops at a different elevation on the slopes. Lift-accessed Snow tubing is also available at Denton Hill State Park, or Ski Denton.
There are five chalets on the grounds of Ski Denton. Each cabin has wall to wall carpeting and two bedrooms that sleep up to six individuals. There is a large living room with a cathedral ceiling in each cabin. The cabins also have a full kitchen, dining room, and bathroom. A hostel style bunkhouse sits atop the main lodge.
Ski Denton opens its slopes and trails for mountain bikers in the off season; when the lifts were running, bikers could use those to get to the top of the slopes. There are over 50 miles (80 km) of maintained downhill and cross-country single track and trails available for riding. A mountain bike trail begins at Denton Hill State Park and is 15 miles (24 km) long, passing through Patterson State Park on its way to Cherry Springs State Park. Part of the Susquehannock Trail System, an 85-mile (137 km) loop hiking trail, forms the southern border of the park
"We're really excited to work with Denton Go to imagine how greater access and new recreational opportunities at the park can serve residents and draw visitors to the Pennsylvania Wilds region throughout the year," Hallas said. "Outdoor assets like Denton Hill are an important part of rural economies, so revitalizing the park will help nearby communities, businesses, and attractions grow and thrive."
Denton Go, LLC is a new company comprised of three members from the local area that was formed to operate the concession at Denton Hill State Park. The company brings a wealth of business and mountain recreation experience that includes ski and hospitality operations.
"DCNR supports Denton Go's vision for a variety of four season outdoor recreation experiences on the mountain, with a heavy focus on multi-use trail development and access improvements," Hallas said. "Overnight opportunities as well as an improved lodge and rehabilitated downhill skiing infrastructure also are part of the plan."
The next step is for DCNR and Denton Go, LLC to work out the terms of a 35-year lease, which includes a capital investment from Denton Go. The design phase for park improvements will coincide with the issuance of the concession agreement.
Hallas noted that the Bureau of State Parks considers this project a model of responding to changing outdoor recreation needs and warmer weather that could be replicated other places in the 124 state park system.
All permanent infrastructure is owned by DCNR and is in need of major rehabilitation and modernization. The department is committing $10 million in capital improvements to the park.
Mountainous trails traverse Denton Hill and connect to many more miles of trails in Susquehannock State Forest, and to the nearby Pennsylvania Lumber Museum's trails.
Share This Article