Peak Resorts Announces 2018-19 Peak Pass Multi-Mountain Season Pass Offerings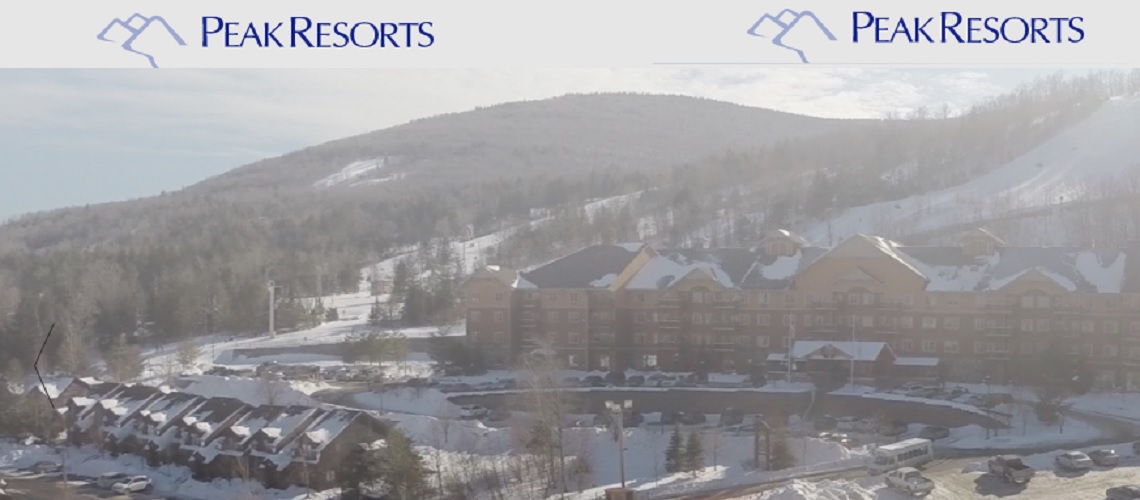 Peak Resorts, Inc. has announced that its popular Peak Pass is now on sale for the 2018-19 winter season.

Entering its third year, the Peak Pass features six pass options valid at seven mountains across four Northeast states, including Mount Snow in Vermont; Attitash, Wildcat and Crotched Mountains in New Hampshire; Hunter Mountain in New York; and Jack Frost and Big Boulder in Pennsylvania. These leading destinations offer great skiing and riding within a short drive from major metropolitan areas such as Boston, New York, Baltimore and Philadelphia, and are home to the #1 and #2 rated terrain parks in the East - Carinthia Parks at Mount Snow and Big Boulder Park.

Peak Pass holders will also benefit from several major upgrades and improvements at the Company's resorts, which are scheduled to debut for the 2018-19 season, including the brand new 42,000 sq. ft. Carinthia Base Lodge at Mount Snow and four new trails of intermediate terrain and a new high-speed six-pack chair at Hunter Mountain, along with many other improvement projects slated to be completed during the off-season.

Tim Boyd, President and CEO of Peak Resorts, commented, "We're thrilled to announce the third season of the Peak Pass, an unrivalled multi-mountain pass offering skiers and boarders access to seven Northeast mountains. With more than 321 trails, 1,600 acres of accessible terrain and a growing number of off-mountain activities, Peak Pass holders will be able to enjoy an incredible guest experience thanks to our great terrain variety on-mountain and our leading amenities off-mountain, which together create a compelling proposition for skiers and boarders across the Midwest and Northeast.

"We look forward to sharing our expanded dining options, improved lesson and rental offerings and further investments in snowmaking with our guests. In addition, we are excited to demonstrate our commitment to lead the industry in terrain park offerings to our growing guest segment that includes freestyle skiers and snowboarders. That commitment is reflected in world-class terrain parks across many of our resorts, including Carinthia Parks at Mount Snow, Abenaki Park at Attitash, and Empire Park at Hunter Mountain."

Peak Pass Options
Explorer Pass:

Access to unlimited skiing and riding, starting at $399 for children ages 7 to 17, and only $629 for adults aged 29 and older if purchased by April 30, 2018. Also features valuable benefits, including winter retail discounts and discounted access to summer attractions.
Ranger Pass:

Priced at $529 for all ages, featuring only 11 blacked-out holiday dates.
Drifter Pass:

Unlimited skiing and riding access for 18-29 year olds priced at $399.
Traveler Pass:

Priced at $329 for all ages, featuring unlimited midweek-only skiing and riding.
Scout Pass:

Priced at just $60, provides unlimited skiing and riding access to all seven resorts for children ages six and younger.
Spring pricing is valid until April 30, 2018 and includes access for the remainder of the 2017-18 season.

Skiers and snowboarders may purchase any of the Peak Pass offerings outright or take advantage of the convenient $99-down payment plan. Payment plan participants gain access to spring skiing and riding for the remainder of the 2017-18 season and are provided the ability to pay off their passes in four equal, monthly payments starting in May 2018.

Peak Pass Protection Program
The Peak Pass returns with the Company's $40 Peak Pass Protection Program, which allows passholders to protect their ski season against injury or illness that might keep them off the slopes. Now in its second year, the Peak Pass Protection Program's $40 pricing makes it a popular offering for skiers and riders of all ages.

Peak Pass Referral Program
Because skiing and riding is more fun with friends and family, Peak Resorts is rolling out a new Pass Referral Program for the 2018-19 season. After purchasing a pass, passholders will be given a referral code that entitles their friends to receive $10 off the purchase price of their own Peak Pass. For each referred skier or rider who signs up, Peak Resorts will give the passholder a $10 resort credit as a thank you.

Peak Pass Benefits & Discounts
Also new for 2018-19, passholders will be able to purchase a Peak Dining Card with up to $500 for use at dining locations across all seven resorts. The more they add, the more they save! For example, add $100, get a $10 bonus; add $250, get a $37.50 bonus; add $500 and get $100 in bonus credits. This offering is perfect for use for the whole family. But hurry, this offer ends April 30, 2018.

The Peak Pass is available for purchase directly through the website of each passholder's home mountain, which are optimized for mobile devices to streamline the purchase process. If you ski or ride Mount Snow, head to www.mountsnow.com; for Attitash, visit www.attiash.com; for Hunter Mountain, head to www.huntermtn.com; etc. Add-on seasonal products such as lockers, seasonal kids programs and more will also be available at the time of purchase through the resort season pass pages, allowing guests a one-stop shop for all their 2018-19 season needs.

Headquartered in Missouri, Peak Resorts is a leading owner and operator of high-quality, individually branded ski resorts in the U.S. The company now operates 14 ski resorts primarily located in the Northeast and Midwest, 13 of which are company owned, including Hunter Mountain, the Catskills' premier winter resort destination.

The majority of the resorts are located within 100 miles of major metropolitan markets, including New York City, Boston, Philadelphia, Cleveland and St. Louis, enabling day and overnight drive accessibility. The resorts under the company's umbrella offer a breadth of activities, services and amenities, including skiing, snowboarding, terrain parks, tubing, dining, lodging, equipment rentals and sales, ski and snowboard instruction and mountain biking and other summer activities.
Share This Article