Pats Peak Ski Area Announces Opening Day For The 2019/2020 Season On Friday, November 29, 2019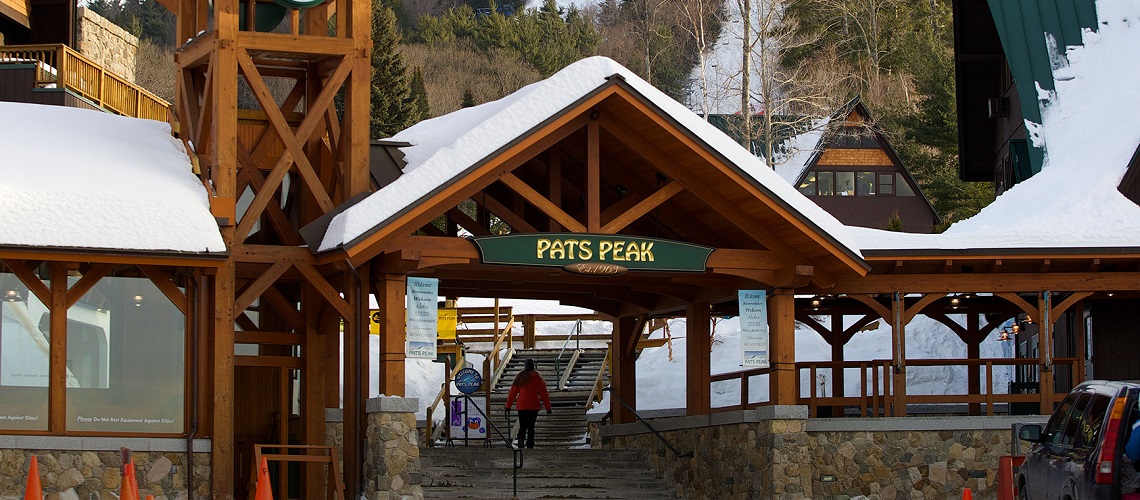 PATS PEAK announces opening day for the 2019/2020 season on Friday, November 29, 2019.
For Friday, there will be ten trails open at 9 am. Also, there will be a mini park on the Whisper trail.
Lift ticket rates for Friday will be $39 for adults and $29 for juniors/seniors. Lift hours of operation are 9am to 4pm for Friday, Saturday and Sunday (night skiing starts 12/26). Lifts will be closed Monday through Friday and reopen for weekends only. Pats Peak will be open daily starting mid-December.
Pats Peak is able to open for skiing and riding thanks to the dedication of their snowmaking and grooming teams. The Pats Peak snowmaking team will continue to make snow at every opportunity to open additional terrain as soon as possible
The Rental Shop, Cafeteria, Sled Pub, Ski & Board Shop, Snowsports School and Guest Services will be open. For the latest updates on hours of operation and open terrain, visit the Snow Report page at www.patspeak.com.
The Ski & Board Shop will be having a Black Friday sale with select sale items up to 50%-off
Pats Peak continually focuses to improve its facility and experience for their skiers and snowboarders with additional improvements for the winter season including an addition to the main lodge featuring new enlarged bathrooms, an elevator, ski boot friendly stairs and additional lodge space. Also, there are new snow guns and a snowmaking powerline upgrade on the Cyclone trail. The powerline will be a major improvement to deliver more snowmaking capacity to the upper mountain. This will allow more snow guns to be able to run at one time and be more efficient with their snowmaking power. Every season the rental shop receives new inventory to keep the equipment in great shape. For a complete listing of all the capital improvements, visit www.patspeak.com
"We are excited to kick-off the 2019-2020 winter season earlier than planned. We have been able to take advantage of the colder temperatures to make snow", said Kris Blomback, Pats Peak's General Manager, "We plan to continue to make snow whenever we can to open more terrain as soon as possible."
Share This Article