Pats Peak Hosts Vertical Challenge Race Series On Sunday, February 3, 2019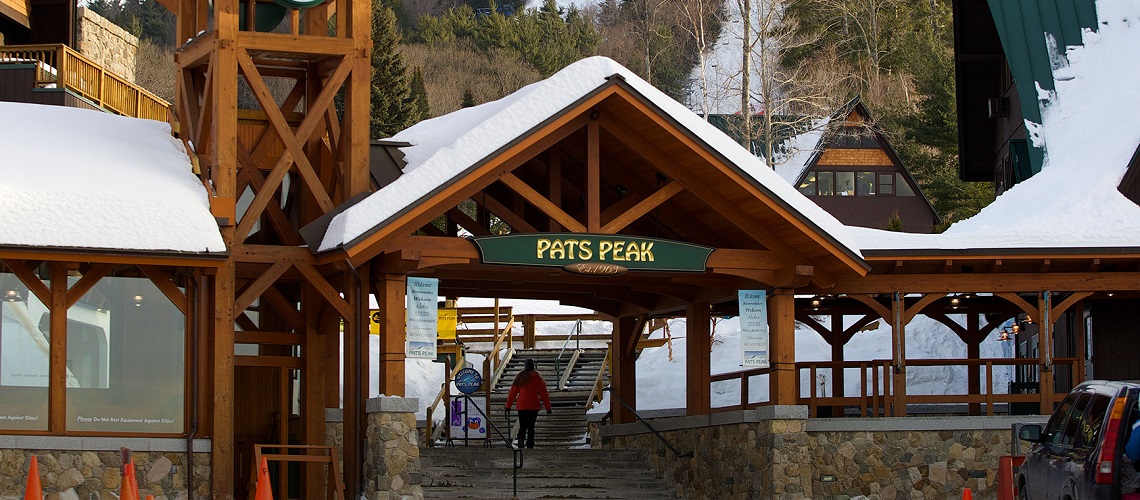 Pats Peak announces its participation in the Vertical Challenge Race Series on Sunday, February 3, 2019.
The Vertical Challenge is a series of free casual ski and snowboard races held at ski resorts throughout the northeast during each winter season. Skiers and snowboarders are divided by gender and age to compete for gold, silver, and bronze medals in each category. In addition to the races, attendees enjoy a festival element, featuring snowy activities for all ages, plus prizes given away throughout a fun day at the mountain. All medal winners receive free lift tickets for the Finals held at Jay Peak Resort, VT on Saturday, April 6, 2019 for the chance to compete for the Gold.
The race course is on the Downdraft trail. The race is free of charge to all who have purchased a Pats Peak lift ticket for that day or have a Pats Peak Season Pass.
Registration is from 7:30am to 10:30am in the Main Lodge. Children under 18 years of age must be accompanied by an adult for registration. To save time on event day racers can complete the pre-registration form online at www.ski-vc.com and also view the complete Vertical Challenge schedule. The Vertical Challenge Race starts at 10am. The Race Awards and a Victory Party is at 1:30pm. Participants and resort guests will be entertained throughout the day with exciting interactive games, music, thousands in raffle prizes.
"The Vertical Challenge event is always a fun day for our skiers and riders of all ages and abilities", say Jim Wall, events director. "Since the Vertical Challenge is on the same day at the big football game, we scheduled the race in the morning so that we can enjoy the vertical awards party and make sure everyone can get home in time for the game in the early evening".
The Vertical Challenge adds a whole new level of excitement to your family's day on the slopes - for free. Skiers and snowboarders of every age and ability level participate in casual, though competitive, races down some of the northeast's best mountains. In addition to the racing, everybody enjoys the festival atmosphere, as our friendly crew hosts fun, family-friendly activities to make your day at the Vertical Challenge the most fun you've ever had in the snow.
Share This Article