Panda Optics' Oli Heath Talks Product, Prices And Plans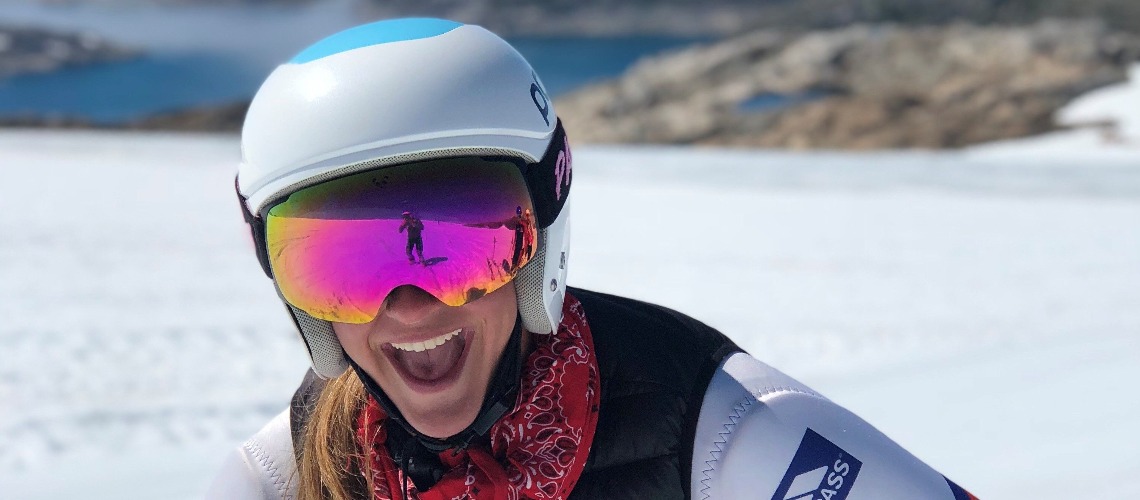 The UK might not be thought of as a hotbed of ski goggle design, but one goggle and sunglass producer, Panda, which since 2015 has been producing well thought out products selling to the UK and beyond. Panda's MD Oli Heath talked openly to SIN about products, busting some goggle myths, looking at technology and the future of the company.
SIN Tell us how you started
Oli "Panda Optics started in 2015, with the build-up, preparation and research taking around a year, before releasing our first two products in December 2015. In my previous winters as a BASI instructor and seasonaire I found a number of things didn't add up:
Goggles are expensive and don't seem great value for money when you compare them to sunglasses, you generally need to be paying over £100 just to start with a decent set of goggles, then there's extra lenses/polarised…
Goggle lenses don't often last a full season with scratches almost inevitable, yet replacing a single lens is either not possible, or very expensive.
It's a US dominated market. There are a few European brands, but at the time only one UK brand.
Why are polarised lenses not more widely seen as a 'must have' on the slopes? And why are they so much more expensive?
Why do most goggle brands only provide you with one lens? Any skier/boarder knows that the conditions change massively in the mountains from glaring sunshine to flat whiteouts. Yet we are often expected to make good with one lens.
Why is it the same boring old brands in every shop you go into, whether it is France, Canada… or the UK? Surely there are some smaller, more personal brands out there?
"This along with a number of other curiosities got me into discussions with manufacturers. From there I realised these big US brands are directing/manipulating the worldwide perception of what a pair of goggles should cost, and what you get for your money. I realised from here that you could produce a decent product with a polarised mirrored lens as standard, plus a free low light lens to cover all conditions.
What was your first product?
"The "Diablo" and "Funnel" goggles were released at the same time in December 2015. They were a very different shape/style from each other and gave customers the option to choose a suitable fit. The "Funnel" was phased out in 2017 after the upgraded "Cobalt" goggle replaced it.
What barriers did you encounter?
"The main barrier was reaching customers, as I knew the products were on par with the top brands at a fraction of the costs. However, it is a market dominated by well-known brands (Oakley/Smith/Scott/Bolle/UVEX…). You could go into Snow and Rock or Ellis Brigham every year for the past 10 years and it's the same brands each time. Retailers proved extremely reluctant to deviate from their trusted path, and the lack of enthusiasm for a UK brand was disappointing at first. But we got over this and were pushed to create more of a direct 'supplier to customer' basis via our website.
What was your big break, what was the event that moved Panda into the wider landscape?
"It's always a good story to have a 'big break' or an explosion onto the scene, but I have always taken the approach of 'slow and steady'. Whilst we did not hit the ground running with a huge marketing campaign/budget, we targeted where we thought our goggles can prove themselves amongst the best whilst being noticed by customers - this came at the European ski schools. We sponsored a number of ski schools where instead of providing shops with our goggles at retail price, we provided them to the ski schools at retail price. This did three things:
If our goggles could be durable enough to be used by instructors for an entire season and perhaps longer, then they are just as good as any other pair of goggles on the market.
Instructors are notoriously fussy and particular with their gear. Again this was a huge test of their quality. There were some issues that needed ironing out on lens durability and a few other things, but it was a perfect development test.
Instructors are teaching a different set of people the whole time, so where better to market your goggles than on the best skiers/boarders in resort who not only come into contact with huge numbers of people, but often clients idolise their instructors and want to look like them.
"Whilst this 'slow and steady' approach has kept us under the radar for a lot of people, it has seen many rival brands come and go with over ambition. This method has also meant we are 100% self-funded and self-sufficient.
What makes Panda stand out from the field?
"Our purpose has always been to provide the customer with everything they need. I believe there is no 'one lens wonder' on the market yet. I'm sure there will be in the near future, therefore every adult Panda pair of goggles comes with a polarised lens (polarised properties being key for snow), AND a low light yellow lens.
"We are extremely proud to be British, and whilst we are still working on the almost impossible task of moving production to the UK, we are very much a brand for the UK market, unlike our UK competitors who predominantly go for the European market where there are obviously far greater numbers of skiers/boarders. This is highlighted through our brand ambassadors. We have some product sponsored European athletes/riders and are very proud to support young developmental British athletes, while we will also be expanding/refining this in the summer into senior and junior teams.
Tell us about the journey from idea to delivery for a typical Panda product?
"We are not a steezy/hip brand and don't market towards freestyle/seasonairs/students. Our most recent goggle is the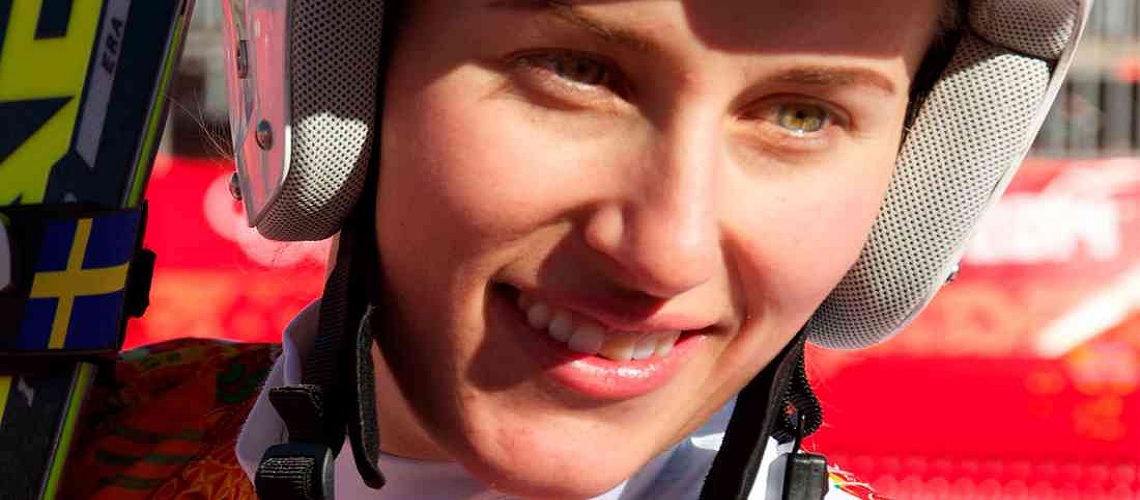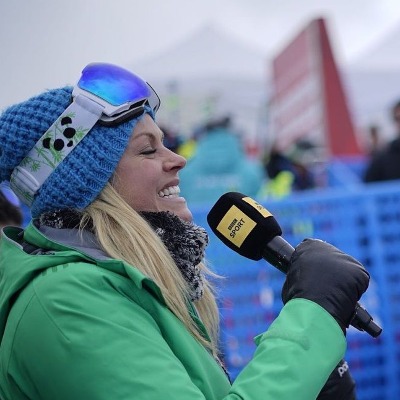 RS1 (Race Series 1) has been developed with the help of our junior British Alpine team, loyal ski schools, and alpine ski racer legend Chemmy Alcott to challenge the dominated race market of UVEX/Bolle/POC/Briko (all European). The RS1 was developed and tested in winter 18/19, and went on sale in January 2020. Whilst it is developed by racers, this only makes it a better overall goggle for everyone. Although some people may think: 'I'm not an Alpine racer so I don't need these', I think in general it just highlights the thought process that has gone into creating this particular range.
Do your suppliers come to you with a new idea, do you draw it out and get on a plane?
"The majority of all goggle brands worldwide do not get any say on the exact shape of their products like a car brand would when designing a new car. Instead we are all provided with new ideas/prototypes from the manufactures, and from there, small changes can be made and features added/removed. After that, it is up to the branding, design and lens options. Most people would be shocked to know that there is (I believe) only one company which produces their goggles from scratch. The dream one day is to release a 100% unique design from scratch and produced in the UK. With 3D printing advancing rapidly this may not be too far off on a small scale.
Outside of the UK, what are your biggest markets?
"We have sold to virtually every country in Europe and around another 30 countries outside of Europe. France and Switzerland are a fairly reliable market, as is Sweden. We also have a couple of ski schools in Japan who operate as distributors for us there.
Brexit, just bad or worse?
"It is what it is, and I have no problem with people's decision to leave (unlike a lot of the strong-willed ski industry). I have huge sympathy for ski schools/tour operators/seasonaires who it will of course effect massively. I'm sure we will lose quite a bit of EU business, but they were never our primary target in the first place. It is difficult to tell right now the scale of the effect so far due to the pandemic running alongside matters.
Covid = bad, what effect has it had on sales?
"Last winter was virtually a total washout. As mentioned before, we are stable and self-funded, so whilst it was a huge hit on the business development and my personal lifestyle this year, we will bounce back. The "Conquer" cycling glasses have been a huge success and at perfect timing with the difficult winter we are seeing a good spring/summer where things would normally be very quiet. Again my sympathy really lies with the ski schools, tour operators, and younger people who have missed a potentially once in a lifetime opportunity to spend a winter in the Alpes, or pursuing a snowsports career.
Where do you see the biggest potential area for growth [product category or market, or both]?
"The cycling market is obviously huge, and as something we can do here in the UK it is inevitably going to be a big part of Panda Optics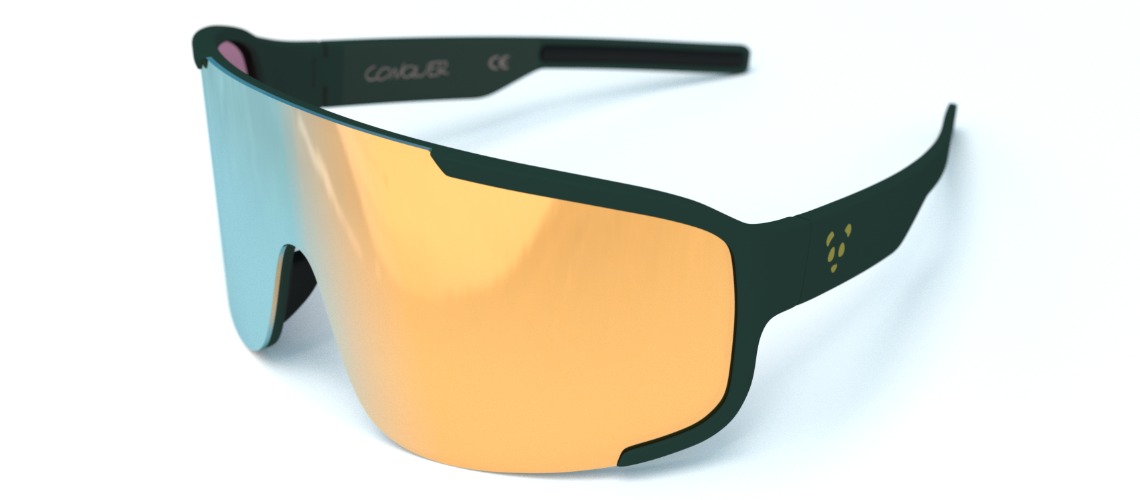 going forward. We aim to continue developing the goggle side of things whilst accelerating the cycling range so that it is on par with the goggles in a couple of years. There may also be potential for entering the helmet market. This would be a big step, but obviously goes hand-in-hand with goggles and cycling glasses.
"The more imminent potential is to crack the retail market here in the UK. It is a great cause of frustration every year, but I really do believe your average store-visiting customer might once in a while like to see something a little different/fresh. We deliberately do not offer customisation in order for the products to work well in stores.
Looking back what would you have done differently?
"I always wonder whether we should have taken a more 'fast and furious' approach rather than 'slow and steady'. Should we have sought external investments? Should we have taken large loans for big marketing campaigns/strategy? Would the brand be a worldwide name if we had taken more risk, or would it have gone flat on its face like so many dreams? I usually conclude that I'm not trying to be a millionaire, I love the brand and what it stands for, and the stability it has been built on.
Do you see applications for Panda technology beyond snowsports and cycling, what areas are you exploring?
"It's difficult to see beyond those two sports really. They both have potential way beyond where we are currently at, so the plan is to keep developing into a force within them.
What are your hero products for this season,
"The "Conquer" cycling glasses have been doing extremely well, and proved a real lifeline off the back of Covid. Whilst we knew they were a good product, it's a market I'm not so familiar with when compared to snowsports. I think cyclists are even more particular on their kit than skiers - which is saying something! We have some big plans/products in the pipeline, but with the shadow of Covid still passing, it has left a big gap in the development fund, so we will have to wait and see just how long that pipeline is.
What are your innovations for 21-22 and beyond?
"As mentioned, there are both cycling and snowsports products in the pipeline, both of which are hugely exciting. The realistic plan is to release a new cycling glasses range in early spring 2022, and a new goggle range in late Autumn 2022. The remainder of 2021 will be dedicated to bringing sales back up to pre-covid and restocking.
"This year also saw us donate sunglasses to The Tour 21 as a number of amateur cyclists underwent the Tour de France a week ahead of the event itself in an attempt to raise £1m for Cure Leukaemia. We hadn't engaged in any altruistic and charitable initiatives previously, so we are extremely proud to have partnered with a great cause.
SIN Thanks Oli
Share This Article