Oregon's Mt Ashland Closes Due To Snow Drought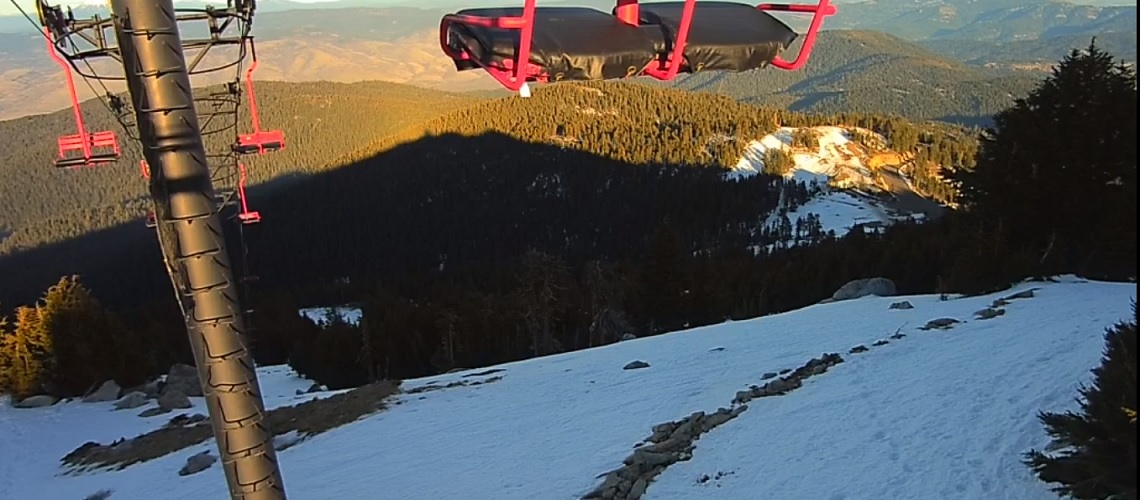 A snow drought has forced Mt. Ashland Ski Area to suspend operations after only eight days of skiing and boarding this season. Staff say they will reopen the area after sufficient snow falls
"We have rung every bit of fun out of the snow we had," said General Manager Hiram Towle.
The mountain usually receives over 300 inches (762 cm) of snow annually, with a season from early December until mid-April.The high elevation usually results in heavy precipitation, despite being located at the end of the Rogue Valley, which is located in a rain shadow.
Currently the resort is reporting a Snow Base of 46"at the Summit, 28" Mid-Mountain and a mere 20" at the Lower Mountain
In a statement the resort said:
Closed - Awaiting More Snow
We will reopen at the first snowy opportunity
Well, it's been a wonderful few weeks. We've had many guests visit since we opened this season and we're so glad you were able to enjoy Mt. Ashland this year. Over the past few days, our amazing grooming team was able to pull together enough snow to provide a solid skiing and riding surface, but there's not enough left to push around. For that reason, Mt. Ashland will be closed until we receive more snow.
This is not the end!
We remain confident that Mother Nature will again bring plentiful snowfall to Mt. Ashland in 2018. We'll see you as soon as the snow flies.
Mark your calendar for Bavarian Night on February 17! This annual fundraiser for the Mt. Ashland Ski Patrol is a fun event for the whole family.
In March, we're holding our last Mid-Winter Jam on Friday the 2nd, the Big Mountain Bash on the 17th, and our Dummy Downhill on the 18th. Start building your dummy now and you could win a 2018-19 Season Pass!
Mt. Ashland is a community-focused ski area that is owned and operated by the non-profit Mt. Ashland Association. Mt. Ashland is dedicated to providing an outstanding alpine recreation experience for people of all ages and skill levels. To help meet its mission, Mt. Ashland offers the popular After School Youth Program which offers low-cost and free instruction to local youth.
Mount Ashland ski area is located on 7,532-foot (2,296 m) Mount Ashland and features 23 trails on 200 acres (0.81 km2) served by four lifts, in addition to chute skiing in a glacial cirque called The Bowl. Half of the terrain is rated as advanced, and 15% is rated beginner.
Share This Article