Norway's Petter Northug Caught In Speeding & Cocaine Scandal, 168kph Nothing To Sniff At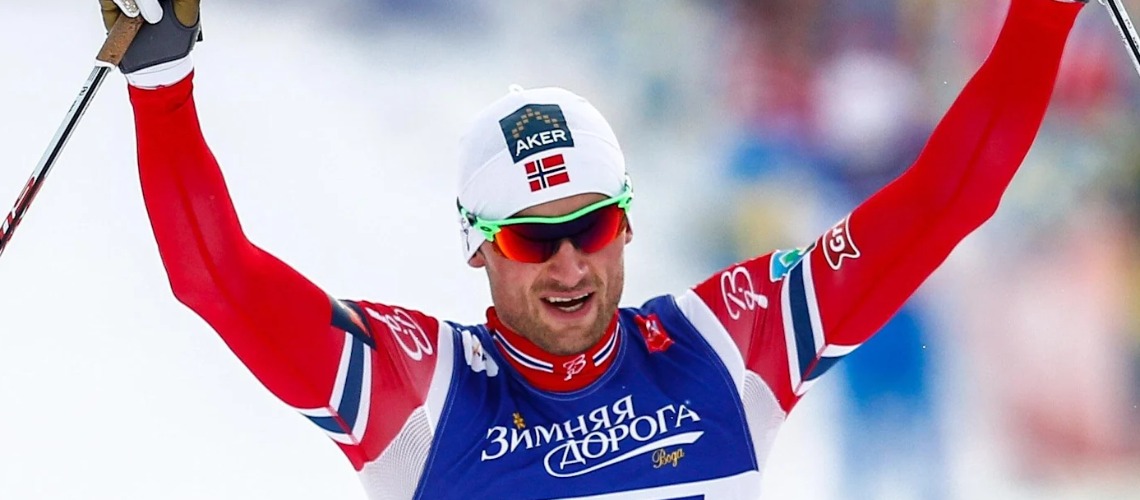 On 13 August 2020, in Ullensaker north of Oslo, Northug was caught going 168 km/h (104 mph) on a 110 km/h (68 mph) road in his Jaguar F-Type. Subsequent to this moving violation, Northug was arrested on suspicion of drug-impaired driving and had his license suspended. Police then searched his home and found a small amount of cocaine.
On 17 August 2020, Northug was formally charged with reckless driving at high speed, driving under the influence of narcotics, and possession of narcotics
Northug put his hands up on his own instagram account. saying:
"I have made a huge mistake. Last night I was stopped by the police for speeding. I drove too fast, and was also taken to the emergency room for a blood test. In addition, the police found a small amount of drugs in my home. It's cocaine. I am desperate and afraid of what the future will bring, and incredibly sorry for all those I have now disappointed, again. I know it's going to be a criminal case now. Then I will take responsibility for what I have done."
On Saturday morning, police issued a press release. They declined to give details besides confirming "that he has driven too fast and that there is a suspicion of driving under the influence of drugs."
Eirik Myhr Nossum, who previously coached Northug and has known him for many years said "It is not sad that he has been arrested, it is sad that he has ended up where he has ended up. In such a situation. That he was caught is in a way a good thing. If you drive so fast, then you must expect it. The situation is just sad."
Northug has what might be referred to as form.
In the early hours of 4 May 2014, Northug crashed his car, an Audi A7, near his home in Byåsen, Trondheim, while driving under the influence (DUI) of alcohol. At the time, it was suspected that the car was driving well over the speed limit, which was 40 km/h (25 mph) at the site of the crash. A 23-year-old male passenger broke his collar bone in the crash. After the crash, Northug fled the scene, but was located at his nearby residence by the police using search dogs. In a press release made later the day of the crash, Northug apologised for the incident.
On 15 September 2014, Northug was charged by the Norwegian public prosecutor with five counts of violation of the Norwegian Road Traffic Act and one count of violation of the general civil penal code. The latter charge stemmed from Northug having claimed, in three separate police interrogations on the day of the crash, that his passenger had actually been driving the vehicle at the time of the accident. Due to Northug's initial claims, the passenger had been preliminarily charged with causing the incident.
Because Northug pleaded guilty to all the charges leveled against him, he received a summary trial, which took place on 9 October 2014 at the Sør-Trøndelag District Court in Trondheim. Northug was sentenced to 50 days of prison, ten days less than requested by the prosecutor. He had already served two days of the sentence in police custody after his initial arrest. In addition to the prison time, Northug was fined 185,000 kr and lost his driver's license for five years. Northug accepted the verdict and waived his right to appeal.
As a result of the crash, Audi decided not to renew their sponsorship agreement with Northug. Audi had been a sponsor of Northug since June 2011.
Northug Jr. (born 6 January 1986) is a Norwegian former cross-country skier and double Olympic champion. He won a total of 13 World Championship and 2 Winter Olympic gold medals with 20 medals overall (2 gold, 1 silver and 1 bronze at the Olympics, 13 gold and 3 silver at the World Ski Championships), and 18 individual FIS Cross-Country World Cup wins with 13 podium places. He is also the record holder for most stage wins in Tour de Ski. By winning his ninth gold medal in the Nordic World Ski Championships in 4 × 10 km relay in Val di Fiemme 2013 he leveled[citation needed] the achievement of Bjørn Dæhlie who had been the most successful World Champion male skier up to that point.
Share This Article