North America's Most Technologically Advanced Chairlift Comes To Loon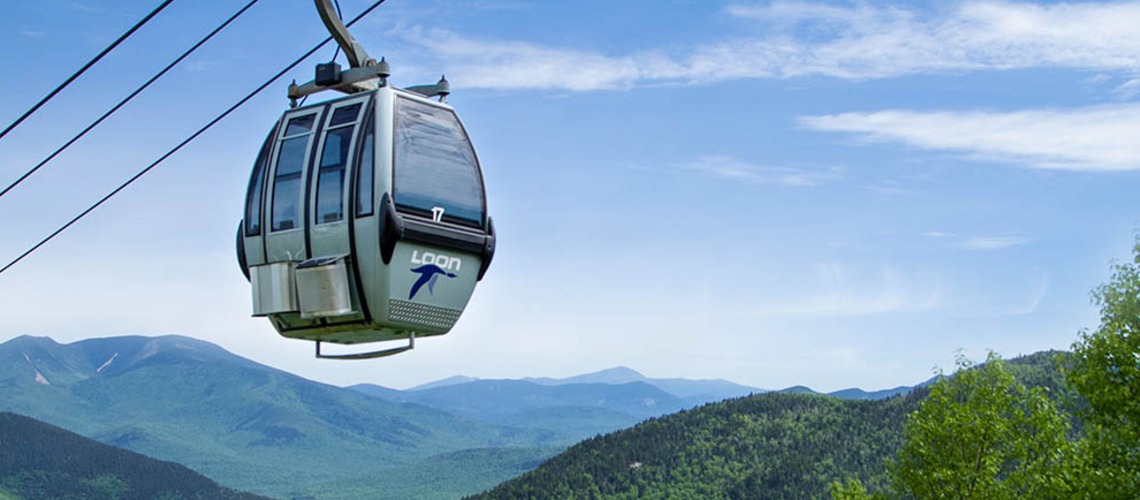 Kancamagus 8, or Kanc 8, is an eight-seat D-Line Doppelmayr chair with ergonomically shaped heated seats and tinted bubble. Set to replace the Kancamagus Express Quad, the Kanc 8 will transport 3,500 skiers per hour to the top of some of Loon's most popular terrain.
The current Kancamagus Express Quad was built by Doppelmary in the 1990s. It ran over 1237m with a climb of 325m. The lift ran at 5m/s with a transit time of approx. 4:30 minutes and a carrying capacity of 2800 people per hour.
This new high-speed, eight-person chairlift will also feature an automatic restraining bar, individual footrests and an adjustable loading carpet for young skiers and riders. The D-Line holds 205 new developments, including 31 innovations and 14 patents, making it the most modern chairlift in the world. Featuring new Doppelmayr Direct Drive (DDD) technology, a gearless drive allows whisper-quiet operation and low maintenance, while increasing energy efficiency.
Other notable highlights of the new Kancamagus 8 include:
Travel speed of 18 ft. per second, or 1,100 ft. per minute
Weather-blocking tinted bubbles
Raiseable loading carpet
Conical towers
Bike haul capability
Share This Article