New Ski Shuttle Service Opens At Cottonwood Canyons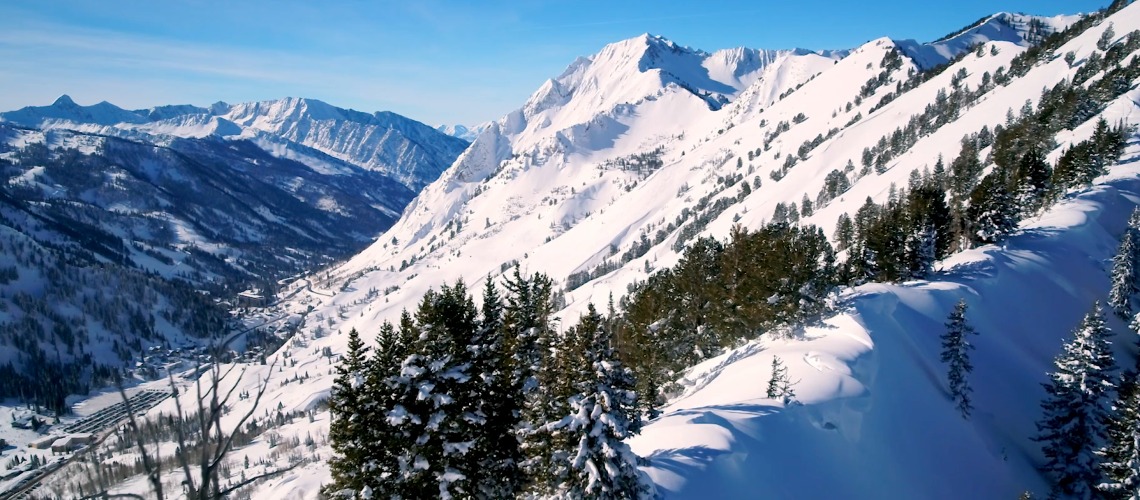 A new ski shuttle service is in town, ready to whisk you to the top of the Cottonwood Canyons and the fantastic skiing and snowboarding at Alta, Brighton, Snowbird, and Solitude resorts. Everyone knows that Utah has The Greatest Snow On Earth, but getting to the Salt Lake resort lifts comfortably and reliably can sometimes be a challenge. Enter Cottonwood Connect Ski Shuttle, a new, inexpensive service with multiple pick-up points at hotels and park and ride lots.
"We know there have been some congestion issues," said Kaitlin Eskelson, President and CEO of Visit Salt Lake, "so it's just our way of offering another service to alleviate that."
The public-private partnership was funded in part by four resorts, Visit Salt Lake and the Utah Transit Authority, following a recent reduction in ski bus services offered by UTA.
This service is unique in that it is a public, private partnership funded in part by Salt Lake County, Visit Salt Lake, the Utah Transit Authority (UTA), Alta Ski Area, Snowbird, Solitude Mountain Resort, and Brighton Resort. This partnership formed in order to supplement the recent reduction of existing ski bus services provided by UTA. For only $10, passengers are guaranteed a round-trip seat to the resorts and back, with routes that serve Sandy, Midvale, and Cottonwood Heights. Reservations are required and are easily made online, and ensure that after finishing a glorious day on the slopes, passengers will have a guaranteed seat on a comfortable bus waiting for them.
When they say comfortable rides, they mean it! Snow Country Limousine is providing a fleet of mini-coaches and large passenger vans, allowing you to sit back, relax in style, and let someone else do the driving. The service will run Thursdays, Fridays, Saturdays, Sundays, and holidays from January 26-April 16, 2023.
For more information about Cottonwood Connect Ski Shuttle, including schedules, routes, and complete details, go to the Cottonwood Connect information page. For more information about Snow Country Limousine, check out their website at snowcountrylimo.com. To reserve your ride, go to the Cottonwood Connect Ski Shuttle reservation page.
The service runs Thursdays to Sundays and public holidays until April 16th.
According to a Visit Salt Lake press release, the fleet of minibuses and large people carriers will increase frequency throughout the season, beginning with a weekly capacity of 736 passengers and ending with a capacity of 1,120 passengers.
Share This Article