Mountain Travel Symposium Addresses Topics Old And New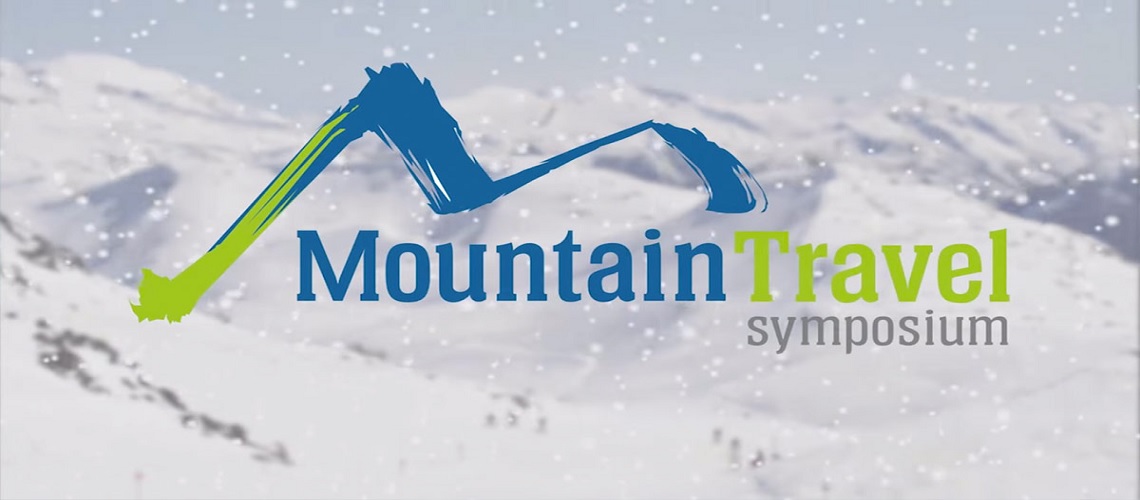 The word innovation connotes creative, forward-moving success. But as a principal theme of the Forum portion of the 2018 Mountain Travel Symposium, April 11-12 in South Lake Tahoe, there was a reminder that innovation is best used remembering the lessons of yesteryear, and that nothing comes easy.
Over two days at MTS—North America's main mountain sports travel conference with more than 1,000 attendees—an abundance of ideas were put forth by presenters with a combined thousands of years of ski industry experience among them. MTSWeb
Kirsten Lynch, EVP and CMO for Vail Resorts, set the pace during the opening session. There is a misunderstanding in the industry surrounding innovation, she believes, and it's really all about change.
"Innovation is actually about conflict and crashing ideas together, and the push and pull of colliding ideas," said Lynch, who cited snowboarding, terrain parks, and the Epic Pass as examples of change in the ski industry that were ridiculed when they were introduced.
Other general sessions analyzed how the business can and needs to change. A panel discussion on integrating sales and marketing touched on this delicate balance, with Ian Arthur, the CMO at Boyne Resorts, stating that "the most important tool is the brand, and is the overarching tool that marketers have to get right."
Andy Wirth, the president and CEO of Squaw Valley (who announced his retirement at MTS), asserted that consolidation is good for the industry—Squaw Valley Alpine Meadows is part of the 12-resort Alterra Mountain Co.) and that a key question is how much autonomy to give each resort.
He was also one of the few to discuss climate change at length. He believes that Squaw's commitment to 100 percent renewable energy, and the overall ski industry effort, is not enough to effect climate change. But "we are in the fight," he said, and temporarily suspending political beliefs is essential to making progress.
Breakout sessions following the general sessions offered a buffet of tools, products, skills, and ideas from all levels of the ski world. Airbnb discussed upcoming changes to its business model, but curiously avoided discussion of how the company might be disrupting with traditional lodging options.
Chute, a marketing company that utilizes user-generated content, dove into the mysterious but significant world in which social media outlets will help your brand or destination reach the most potential visitors. In short: Instagram, Facebook, and YouTube are top dogs. Jody Farrar, Chute VP of sales and marketing, stressed that posts that appear promotional tend to garner the least engagement, according to a 2018 survey. She recommended to "ask yourself, 'would I be interested in this content as a person?" as a way to safeguard against bland or marketing-heavy content.
The barrage of voices, ideas, and mindsets continued with MTS Talks and Ignite MTS in 15- and five-minute presentations, respectively. Speakers included the likes of Doug Quinby, the SVP of research at Phocuswright, who pondered the potential crossover lessons of a flight app like Hopper to ski lodging companies. Hopper sometimes advises customers to wait before buying a plane ticket. "This is completely unusual methodology," he said. "Who advises you not to buy now?"
Michelle Good, the founder of MTB parks, focused on summer operations, with her mission to grow mountain biking in resorts—which she calls "dirt skiing in the summer." She pointed out there are exponentially more road and mountain bikers in the world than skiers and snowboarders. A lot of mountain bike success, she contends, is based on applying the proven methods for winter success to the summer, where many resorts do a lackluster job. Since discovering lift-served biking in 2006, she has seen firsthand that summer staff is greatly reduced, most have no clue about biking, signage is still based around skiing, and biking is only one of a dozen activities resorts are promoting. The message: treat it as a real opportunity, not an afterthought.
Steve Nilsen, a consultant who started as a boot developer for Airwalk, and Nick Sargent, the president of MTS Urdi and PawlakSIA, touted the importance of partnerships, another theme of the symposium. Nilsen hit marketing gold with the partnership of beer makers Pabst Blue Ribbon and snowboard/outdoor brands such as Lib Tech, Leatherman and Union bindings. Sargent talked about managing the move of the Burton US open from Stratton to Vail, turning a week in early March into one of Vail's busiest of the year. "How do we create the most successful partnership yet?" asked Sargent.
Other, more disruptive ideas tumbled out. For example, Jessica Payne, an Ignite MTS speaker, noted the negative potential of excessive screen time, and advocated for allocating 30 minutes of in-person communication per day. She closed with an on-stage cartwheel—reportedly the first in MTS history.
Closing keynote speaker Bode Miller reflected on a long, successful, and at times controversial career. Among many topics—from raising five kids to developing better sit-skis for disabled skiers—he recommended shaking up what comprises a typical day at the resort, adding more structure and guidance throughout the day, rather than asking guest to buy an expensive lift ticket and then be left essentially on their own.
His reflections circled back to the Forum themes of facing fears and making necessary changes. "I think you're scared all the time," he said of the human condition. "I remember being really scared racing at six or seven years old. As you age and grow your skills, the fear stays with you as you progress though the levels."
This is perhaps a fitting metaphor to the evolving ski industry, where there is no shortage of challenges to spark fear. As Kirsten Lynch of Vail Resorts reminded the audience, great opportunities often lie within that concern. "When we see change, we shouldn't jump to the conclusion that it is ruining our industry," she said. The best way to deal with change is to embrace it.
Share This Article