More Athletes Hang Up Their Race Skis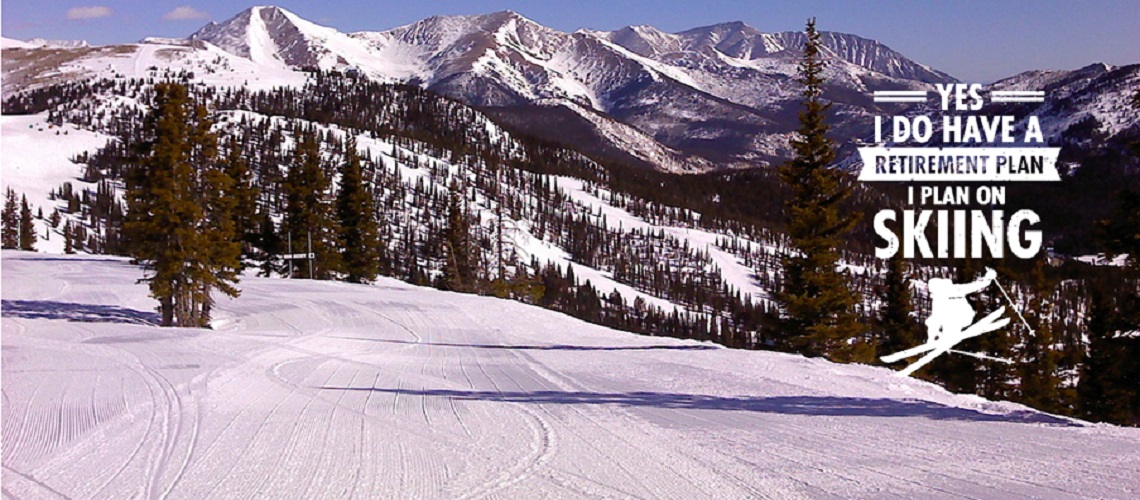 Additional World Cup athletes have made the hard decision to retire from active ski racing during the offseason. In addition to the athletes mentioned in the two previous articles (see here, and here), the following have recently announced their retirements. See the latest additions at the end of the list:
Nolan Kasper (USA, 1989)
The American slalom specialist who started in three Olympic Winter Games (Vancouver 2010, Sochi 2014, and PyeongChang 2018) battled injury over the past several years in order to return to the World Cup for one last season of competition in 2018. In his 47 World Cup starts, his best result was on the slalom podium in Kranjska Gora in 2011 where he finished in second place. He also won the European Cup slalom title in 2011.
Kasper said "In life, we must all remember that things are finite, that nothing lasts forever. Sometimes they end sooner than we had hoped, and other times they finish right when you need them to
"Today is the day when something I've been doing for the past 23 years ends. It's been an amazing run, filled with some amazing highs, while also containing some pretty low lows. I've very proud of what I've accomplished over the years, including getting back from injuries time and time again. I want to thank everyone who has had any part in helping me get to where I've been. There are far too many names to name, but thank you to my family, friends, teammates, fellow racers, coaches, techs, physical therapists, doctors, trainers, managers, agents and anyone else who's helped me along the way. Thank you!!!
"This past season was a successful one coming off of major injuries. Aside from the results, I always hope my experience and knowledge can help the next generation of racers. Spending a good amount of the season with #TheShiver helped me in more ways than I can imagine, and I hope I've helped them in some small way. They really have the mentality required to be successful in the long run. Beyond the skills needed for this sport, they have the mindset that fosters a collaborative and competitive group, which can push each other moving forward. You guys have been awesome. Thank you and good luck next year!"
"Time to see what's next. Hopefully they'll be some time to compete in the @worldproskitour next season too!"
Mirena Kueng (SUI, 1988)
43 World Cup starts - best: 14th in DH Garmisch-Partenkirchen 2013, 3rd in European Cup downhill standings in 2012
Bernhard Niederberger (SUI, 1993)
20 World Cup starts - best: 21st in SL Zagreb 2015, 3rd in European Cup slalom standings in 2015
Andrew Weibrecht (USA, 1986)
157 World Cup starts, 2 World Cup podiums (Beaver Creek SG 2015 and Kitzbuehel SG 2016), 2 Olympic medals (3rd Vancouver 2010 SG, 2nd Sochi 2014 SG)
Julia Grünwald (AUT, 1991)
29 World Cup starts - best: 10th SL Flachau 2016
Marcus Sandell (FIN, 1987)
95 World Cup starts - best: 4th GS Garmisch-Partenkirchen 2013
Cristian Deville (ITA, 1981)
125 World Cup starts, 4 World Cup podiums, 1 World Cup win (Kitzbuehel SL 2012)
Rok Perko (SLO, 1985)
The Slovenian speed specialist who had his best season in 2013 – including a surprise podium finish from bib 35 in the Val Gardena downhill – announced his retirement from the sport over the summer. Logging over 141 World Cup starts, he was a member of five World Championships teams and one Olympic team.
He said "So people:)..friends, teammates, fellow racers, everybody from A to Z, here I am... where it all started:) At home.. with my family who surounded me the most. Much respect. I kinda find the right moment and kinda the right day.. but to me it's never gonna be the right one:) Today i turned 33. Nice right?:) Some say these are the best years in life.. oh man, they truly are:) And so... with this day, today, i'm also celebrating my goodbye from ski racing. It's crazy.. So much love...
It's really hard saying goodbye.. Skiing is my friend and it's something what has grown inside me... it's all and everything i am. Thank you so much! Because of you i am who i am, and im really proud of it! So... let's go on, together, side by side facing new adventures with neverending stories. Love u all. Rok"
Stacey Cook (USA, 1984)
The American speed veteran who secured three podium results over her lengthy 14-year career on the World Cup circuit announced that she will pursue other interests moving forward. She finished in second place in the Lake Louise downhill three times, most recently in 2014, and amassed 244 World Cup starts during her time on the tour. She said "With one sunset comes another sunrise. I've decided it is time to leave competitive skiing behind and look towards new goals and adventures.
I have loved being an athlete and all that it brought including travel, friendship, inspiration, and opportunity. Sport has enhanced my life in so many ways. Now, although I still feel so much love and passion to skiing, I feel most inspired by the thought of realizing my potential in another avenue. I leave behind goals that I deeply wanted to accomplish, but also think back on my dreams as a young girl and how I've surpassed those beyond what I could have ever imagined.
"I know that my constant desire to achieve higher will be a strength moving forward and not a regret I leave behind. I have so many people I'm indebted to for helping me along the way. While too long to list here, I hope I have the opportunity to thank each of you in person in the future, near or far."
David Chodounsky (USA, 1984)
The American slalom skier who rose to the World Cup through the NCAA ranks competed in four World Championships and two Olympic Winter Games. Battling for the podium on a number of occasions, his best World Cup result fell just shy of that goal with a fourth-place finish in the Val d'Isere slalom in 2015.
He said "Well folks, it's been quite a ride, but all good things must come to an end. Looking back to the beginning, I can't believe I how far I made it in this sport. I am forever grateful to all my friends, family, coaches and supporters that have had my back through the years. I will always cherish the memories and relationships I made along the way, and that is all that matters. Of course, as with any athlete ever, my mind will endlessly battle all the "what ifs" and "what could have beens" of my career, but I will always remember the successes to give myself respite. I only hope that I have done enough to inspire the next generation to never give up on their dreams so that they too can appreciate our extraordinary sport! Thank you all and see you down the road! Daver out!"
Nicole Agnelli (ITA, 1992)
32 World Cup starts - best: 17th GS Kühtai in Tirol 2014
Share This Article