MMG Equity Partners Unveils Latest Updates & 2023 Plans For Tamarack Resort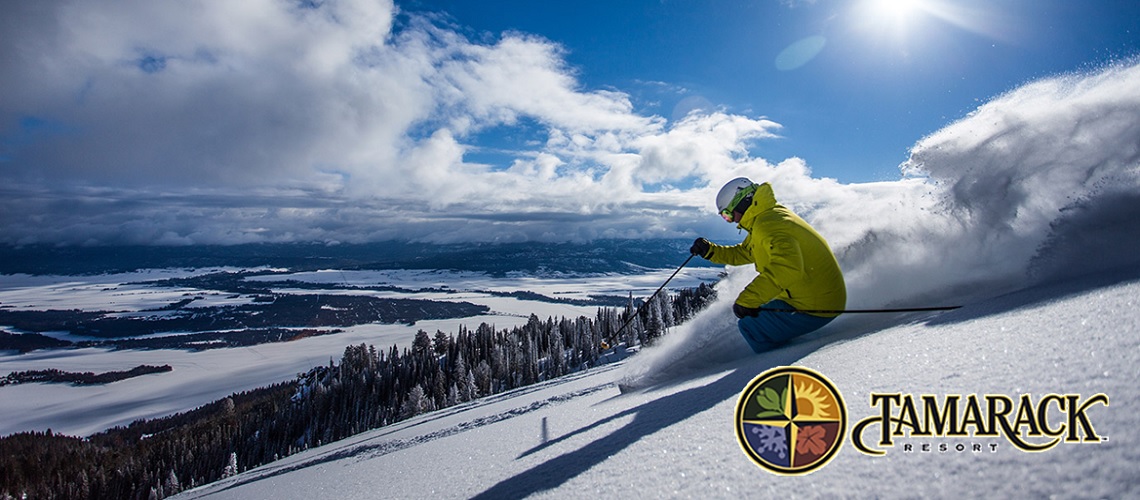 Since acquiring Tamarack Resort, a four-season resort 90 miles north of Boise, in 2018 MMG Equity Partners has invested over $150 million into the development and expansion of the resort community. This includes completion of the initial phase of the resort's core amenity, The Village at Tamarack, which includes 40,000 square feet of retail and restaurants and 130 luxury residences.
Enhancements to the resort include:
Amenities + Dining Openings
New food and beverage concepts including The Reserve, Seven Devils Taphouse, Clearwater Coffee, Triple B Diner, El Pueblo Taqueria, Crusty's Pizzeria, and Sugarloaf Creamery
Tamarack Outfitters (Retail, Gear Rentals, Tune Shop, and Tickets/Passes)
Infrastructure Additions
Installation of Wildwood Lift (High-speed Detachable Quad)
On-site Mountain Community Charter School
Additional snowmaking capacity
Additional downhill trails for summer hiking and biking
On-site employee housing village for the resort's seasonal and year-round employees
"Tamarack is a stunning, true four-season destination like no other. It is the only resort in North America that features skiing, golf, and a lake for recreating. Tamarack home ownership provides access to a 3,500-acre backyard designed to foster connections to nature combined with convenient luxury living," said Gabriel Navarro, Managing Partner of MMG. "We look forward to continuing to untap Tamarack's potential by continuing to invest heavily in resort amenities and additional development."
Improvements being made in the summer of 2023 include:
Return of golf with the Robert Trent Jones II Osprey Meadows Golf Course, an 18-hole championship course
Opening of Sugarloaf Creamery, and ice cream and sweet shop, in the Village on Memorial Day weekend
Launch of The Club at Tamarack, a private club for residents, which will include access to a new member's lounge and member's fitness center in the Village
New green and blue ski runs
The opening of The Sugar Shack on Serenity, an on-mountain experience for Tamarack's Club Members
Later in the year and into 2024, Tamarack will undertake additional developments including:
Developing a 200-slip marina on Lake Cascade for homeowners and public use
Opening of the mid-mountain lodge, featuring a member's dining room for club members
Construction of The Village's pool and hot tub
A kids' club in the Village
"As additional amenities typically drive property values upward, we believe we will continue to see many current homeowners buying additional investment properties at Tamarack and upgrading to larger homes," Navarro added.
Since opening, over 500 homes and homesites have been sold. New real estate offerings include:
Calvi Residences, modern ski-in/ski-out, fully furnished condos located in the Village at Tamarack, starting at $950,000;
Ponderosa Ridge Villas, contemporary villas located between Lake Cascade and
The Village at Tamarack and adjacent to the Osprey Meadows Golf Course, with pre-construction pricing starting at $2.35 million, and
Aspen Glade Custom Designed Homes & Homesites, with custom homesites starting at $479,000
"Tamarack Resort is a place families know and love," said Scott Turlington, President of Tamarack. "What began as a vacation home for many is now a full-time residence and destination for many members of our community. With MMG's commitment to Tamarack's long-term success, we have the confidence and ability to execute the vision of our masterplan that makes Tamarack so special for all who come to recreate or call Tamarack home."
Since Tamarack Resort first broke ground in 2004, it has been a family-oriented mountain resort community offering year-round activities and outdoor recreation. The destination has an average of 300 inches of annual snowfall making it the ideal spot for snow adventurists. The resort has 2,800 vertical feet for skiing and residents and guests can ski and snowboard in the wintertime until the snow melts. In the summer, there are over 40 miles of both lift-served downhill and meadow mountain biking, and various designated-hiking trails. On Lake Cascade, one of Idaho's largest bodies of water, water enthusiasts can take part in wake surfing, water skiing, personal watercraft rentals, fishing, standup paddleboarding, lake kayaking, and more.
Share This Article