Meribel and Les 2 Alpes Ready For Influx Of British Skiers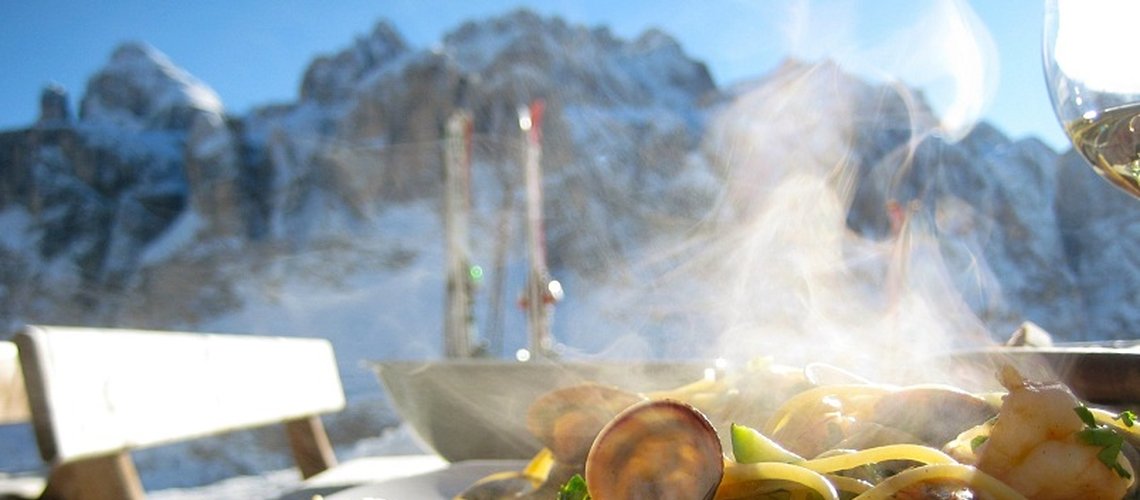 Despite the fact that British visitors were not allowed to go to France between 18 December and 14 January, Les 2 Alpes had a good season so far, with an occupancy rate of over 90% during New Year's week. Les 2 Alpes has 50% of French clients and 50% of non-French clients. Among them, 19% are British – this is the first non-French clientele for the resort, and they are especially important from January.
'We are really looking forward to welcoming our British friends from 14 January. It's always such a pleasure to see how they love the mountains, enjoy skiing – and of course the apres-ski too!' says Eric Bouchet, director of the tourist office of Les 2 Alpes.
For some businesses in Les 2 Alpes, the British clientele is the most important one. British ski instructor Jeremy Edwards founded European Ski School in Les 2 Alpes 20 years ago: 'The ban on British clients travelling to France has caused another huge setback for us in terms of business. After nearly two years of inactivity, we are struggling to stay afloat as a ski & snowboard school in France. We were in desperate need of our British clients to return this winter, so we are delighted to know they will be back from tomorrow'.
Les 2 Alpes is a sporty resort, where on top of skiing, visitors can enjoy other activities such as biking on snow, trail running, snowshoeing, etc, and also take part in events.
On 22 January, there is Les 2 Alpes NIGHT SNOW TRAIL, a trail running event in the snow, at night! This is a very popular event (over 500 participants in 2020). Participants experience an unusual, extraordinary evening, racing above the resort of Les 2 Alpes at night, and taking in stunning views! Instead of running down snow-covered slopes, climb them by the light of the moon…5, 10, 15 or 20 km – take your pick!
From 2 to 4 April, the resort hosts the SNOWBOARD FRENCH CHAMPIONSHIPS (Slopestyle and Big Air)
On 9 April, LA PATROLETTE is a fun event where pisteurs show how their work and invite the visitors to take part in different types of contests.
Les 2 Alpes will end the winter season with a week of fun and ride, the SNOW 2 BIKE WEEK, from 18 to 24 April ! The programme will include waterslide contests, mountain biking competitions, a full moon party and the Snow 2 Bike contest during the opening weekend.
The Snow 2 Bike descent takes place in teams of 2, with the duo skiing/boarding together from 3,400 metres back to the resort at 1,600 metres, before mountain biking down the legendary Venosc trail. The aim is to have fun with your partner and cross the finish line together
Méribel has really missed its British clientele which represents 38% of the total clientele. During the Christmas holiday, Méribel had an occupancy rate of 77.6%, 13.9 point less than the same period in 2019. Hopefully, the winter is about to become better has the French government has just announced that British visitors are welcome again in France from today.
'We are absolutely delighted to be able to welcome visitors from the UK again. We were waiting with impatience for the government's announcement and were very relieved to find out that from 14 January, people coming from the UK can travel to France again. Meribel was created by a Scotsman, Peter Lindsay, in 1938, and since then we have enjoyed a very close relationship with our British friends', says Gilles Leonard, the director of Méribel.
To ensure visitors' safety, the resort follows strictly all the Covid rules imposed by the French government:
https://ski-resort.meribel.net/covid-19-informatio
n/ Two extra Covid test centres have been put in place, one in Méribel centre and one in Mottaret.

Located in the heart of Les 3 Vallées, the world's largest ski area with 600km of slopes, Méribel is open until 22 April 2022, which gives plenty of time to snow sport enthusiasts to come! The winter is packed with exciting events.

From 24 to 28 January, Méribel will host the 2022 FIS Men's Speed Races, then from 14 to 20 March, the 2022 World Cup Finals (men's and women's technical events).

Mid-March, a spectacular ski and snowboard show called Jib Session will take place in the centre of the resort, in a snowpark, with DJs and a contest open to all.
Late March, a giant dance floor will be set in the centre of the resort for SoundClash, a 'battle' between French and English DJs!

Relax in Méribel during the Zen Altitude. The programme includes outdoor yoga sessions, Qi Gong, Jin Shin Jyutsu, Tai Chi, massages, snowshoeing, smoothie bar…everything to disconnect and recharge, from 26 March to 8 April.


And on 10 April, Méribel organises a trail running event, the Défi de l'Olympe.
Share This Article