Markus Redl CEO Of Ecoplus Alpin Says Next Winter Season Will Again Not Be "Business As Usual" For Austrian Ski Tourism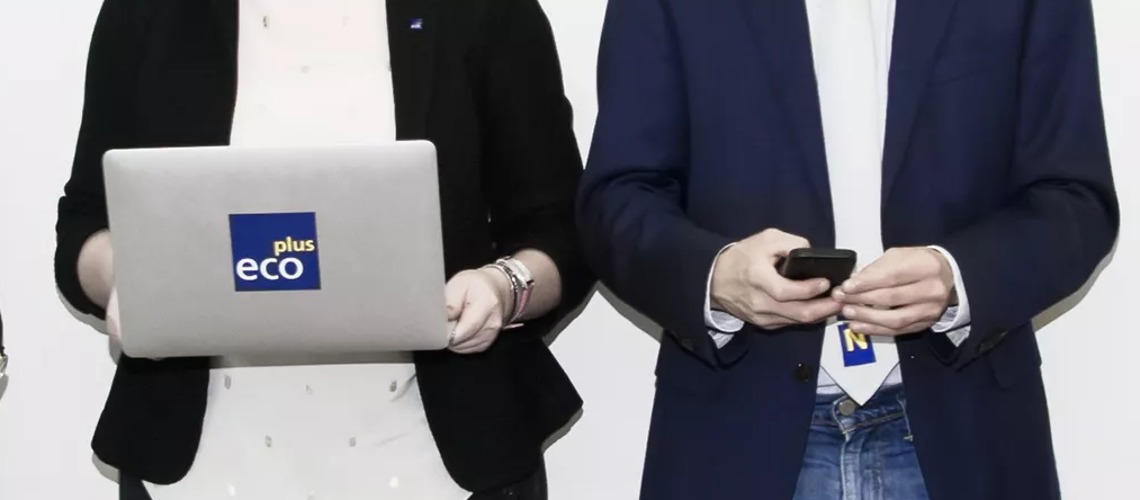 Markus Redl CEO Of Ecoplus Alpin says next winter season will again not be "business as usual" for Austrian ski tourism. He says:
"Unfortunately, the 2022/2023 winter season will again not be "business as usual" for Austrian ski tourism: Yes, the corona pandemic will probably still play a role, at least we can be spared further zoonoses of this magnitude!
But the high price increase and a possible energy shortage will also hit the industry hard. Two narratives have already dominated the debate on snow sports: on the one hand, skiing (at least "for the general public") is prohibitively expensive, on the other hand, it has become a dubious pleasure in terms of environmental pollution and energy consumption.
Unusual inflation
Every year in autumn there are reports on the price increase for lift tickets - mostly the adult day ticket in the high season - traditionally with more than just a critical undertone. The usual price jumps of between 1.50 and 3.00 euros in larger ski areas will in all likelihood not be enough this year. If this corresponds to an increase of less than 5% to date (depending on the price level), significantly more could now be necessary. On the one hand, blatantly higher energy prices and, on the other hand, increasing personnel costs, for example, have to be taken into account. Because ski areas will increasingly have to pay above the tariff in order to retain the staff necessary for the operation.
As far as the affordability of skiing is concerned, the industry has been able to point to proven market success and low price sensitivity for many years. More than 50 million skier days per winter season speak for themselves - but have not been achieved since the pandemic. Hopefully, the general income trend will adjust to inflation over time. Especially since the price increase with accommodation & Co. relevant for a ski holiday certainly exceeds the consumer price index (in April 2022 already 7.2% compared to the same month last year).
Measures against subdued demand: international experiences
Dynamic price models for day and multi-day tickets as well as models for heavily discounted season tickets have been in use in Switzerland for some time. A study published in May 2020 and commissioned by Seilbahnen Schweiz from the Lucerne University of Applied Sciences and Arts shows, among other things, that "tariff increases (for individual tickets or for individual season phases) can be carried out more flexibly and discreetly" within the framework of dynamic price models. And in relation to individual ski areas: "A cheap season ticket has an insurance function and supports income in difficult years. In good years, however, the upside potential is limited."
In North America, the industry has undergone major structural changes in recent years: the large groups Vail Resorts and Alterra sell very successful season ticket products with Epic Pass and Ikon Pass, respectively, utilization and revenues have improved massively (price development for Parks & Trips). In the foreword to the book "Ski Inc. 2020 : Alterra counters Vail Resorts; Alterra counters Vail Resorts; mega-passes transform the landscape; the industry responds and flourishes. For skiing? A North American Renaissance." writes author Chris Diamond, "It is my view that these recent changes have rescued skiing from the trend of becoming, in effect, a rich person's sport." be preferred.
Outlook for Austria
The framework conditions in Switzerland or North America are not comparable with Austria, but sometimes differ greatly. However, price dumping with cheap season tickets from individual market participants does not seem to be a smart strategy for us either. On the domestic market, year-round offers such as the Freizeitticket Tirol are remarkably successful in offering the resident population interested in mountain sports an attractive price-performance ratio. It's worth thinking further and (even) bigger: For example, a product for practically all mountain tourism offers in Austria, which can be purchased in combination with the climate ticket — which would also address the crucial ecological issue of travel to and from the event.
A possible energy shortage in the coming autumn (basic snowmaking in November!) and winter hangs over ski tourism like the sword of Damocles. Only a few ski areas can supply themselves with electricity. Unthinkable when the operation of ski areas generally has to be postponed in favor of "critical infrastructure". That would probably have drastic consequences for many alpine regions, the economic damage would be enormous.
Hopefully we will also be spared having to decide which ski areas – for example due to their added value potential and/or their high recreational value for the population – may open while others have to remain closed. Such a situation would require that the utilization of the remaining ski areas be optimized - there is neither dangerous overloading nor underutilization. This type of visitor flow control is long overdue anyway, but it shouldn't be enforced in such a veritable "horror scenario".
Markus Redl"
CEO ecoplus Alpin GmbH
ecoplus Alpin GmbH (formerly Niederösterreichische Bergbahnen) >>>>
https://www.ecoplus.at/organisation/ueber-uns/ecoplus-alpin/
Share This Article