Liftverbund Feldberg Bounces Back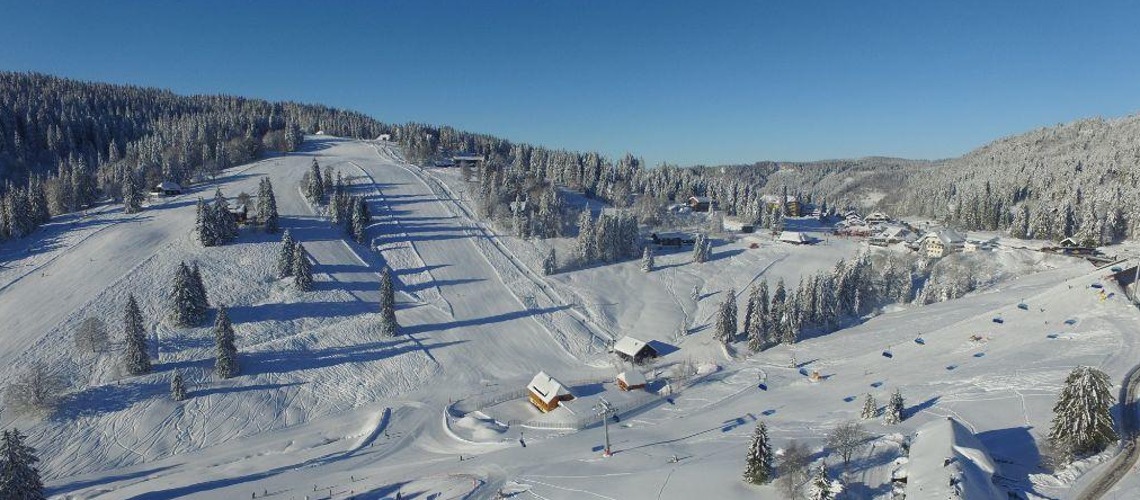 After cable car operations were not possible for winter sports enthusiasts in the 2020/2021 winter season due to the Corona Ordinance in Baden-Württemberg, the last season was successfully mastered under difficult conditions.
"Last winter with the specific Corona rules presented us with a number of challenges, which were solved in the best possible way through the interaction of our customers and the entire team," says Johannes Albrecht, the chairman of the lift association and mayor of the municipality of Feldberg, looking back on the past winter season.
Last September, the lift association announced its 2-G strategy for using the cable cars for the winter at a very early stage. What was new for the customers and the lift operators in the lift association was the online sale of tickets and the necessary controls of the corona vaccination certificates on site at the cash registers and machines.
"Online ticketing and the electronic check of vaccination certificates got stuck at the beginning of the season. However, together with our service providers, we have continuously improved and further optimized the processes over the course of the season," says Albrecht, explaining the technical challenges that led to queues at the cash registers at the beginning of December due to the corona restrictions.
Sales record: +14% over record winter 2017/2018
Compared to the last season in winter 2019/2020, sales almost doubled with an increase of 99.7% and, at over €9 million, are also 14% above the previous record winter of 2017/2018. The jump in sales can be explained by the increase in the number of guests in the lift network by 8.8% compared to the 2019/2020 season, the two new cooperation partners in Bernau and, in particular, the far-reaching adjustments in price management. The reorientation of the acceptance of guest cards makes a significant contribution to improving revenues.
"The increase in sales helps us to cope better with the total loss of the previous season and to look to the future with optimism," says Julian Probst, the new managing director of the lift association since March 1st of this year, describing the pleasing figures. "We have thus initiated the turnaround, which will give us room for maneuver in the future to further modernize the largest ski area in Baden-Württemberg and to develop it into an all-season area."
Share This Article