British Columbia With Four Indigenous Nations, Explores Hosting 2030 Winter Olympics And Paralympics Games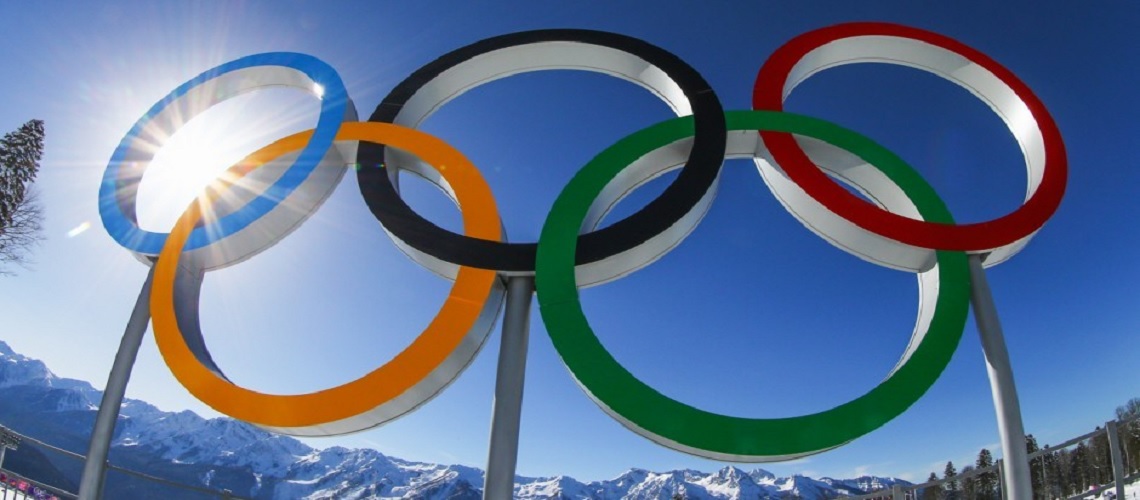 At a ceremony at the Squamish Lil'wat Cultural Centre in Whistler, the Lil̓wat7úl (Líl̓wat), xʷməθkʷəy̓əm (Musqueam), Sḵwx̱wú7mesh (Squamish) and səlilwətaɬ (Tsleil-Waututh) First Nations, together with partners at the City of Vancouver, Resort Municipality of Whistler, Canadian Olympic Committee (COC) and Canadian Paralympic Committee (CPC), officially revealed a concept for hosting a future Olympic and Paralympic Games in British Columbia.
"As we navigated the feasibility phase, our Nations worked closely with the Canadian Olympic and Paralympic Committees, and our municipal partners, to not only determine if it is possible to host, but to truly explore what it would mean to host an Indigenous-led Olympic and Paralympic Games," said yəχʷyaχʷələq, Chief Wayne Sparrow. "With the release of the Games concept, we can finally begin to share that we are ready to welcome the world back to our territory and create new paths towards reconciliation through sport."
The concept reveal marks the end of the feasibility phase, one step in an Indigenous-led and privately funded process that can set a global model for partnerships between First Nations, governments, and the world of sport in the exploration of hosting transformative major events.
"This is an important step in our consideration of a potential Indigenous-led bid for the Olympic and Paralympic Games," said Squamish Nation Spokesperson Wilson Williams. "Now it is time to speak to our communities, and indeed the Canadian public, as we seek feedback on the more detailed proposal. In keeping with the traditions of our Nations, the communities will have an opportunity to add their voice to the discussion and help the Leadership Assembly as we move closer to a decision."
"Today is a very important day, as we enter into the next phase of this Olympic journey," said Chief Jen Thomas, Tsleil-Waututh Nation. "Tsleil-Waututh is honoured to stand with our families from the Four Host Nations and our partners as we continue the good work to move towards the first ever Indigenous-led Olympic and Paralympic Games."
The hosting concept represents a proposed Winter Games that is sustainable, values-led and community-focused. The plan almost exclusively reuses and revamps existing venues – such as UBC's Doug Mitchell Thunderbird Sports Centre (ice hockey and Para ice hockey), the Richmond Olympic Oval (speed skating), and the Whistler Sliding Centre (bobsleigh, skeleton, luge) – ensuring that these important pieces of Canadian sport infrastructure are maintained and viable for generations to come. The concept also proposes a new partnership with Sun Peaks Ski Resort near Kamloops, which would host snowboard and freestyle skiing events on the traditional unceded territories of the Adams Lake, Little Shuswap Lake and Neskonlith Indian Bands.
In addition, the Games are designed to be climate-positive – the first Games mandated by the International Olympic Committee to have a net negative carbon footprint. This means sustainability is at the core of the concept, from venue reuse and construction to athlete transportation, with the aim of having a lasting impact on climate policy and action in Canada long beyond the Games.
"This exciting concept for a 2030 Olympic and Paralympic Games is about more than building on the successful legacy of the 2010 Games. An Indigenous led process, based on respect, inclusivity and community, started with an invitation from the Host First Nations to come to the table, each bringing unique strengths, to create an exceptional Games and to welcome the world in 2030," said Tricia Smith, four-time Olympian and COC President. "Sport brings us together and this project can be an example of reconciliation and how we can work together to make us all better.

"The feasibility team, led by the Four Host First Nations, has done commendable work to explore a new vision for a future Olympic and Paralympic Games in British Columbia," said Gail Hamamoto, Vice-President, Canadian Paralympic Committee. "An Indigenous-led host Games in 2030 would be fully inclusive and mark an exciting new stage of growth for the Paralympic Movement in Canada, providing robust, quality opportunities to grow Para sport in B.C. and across the country with lasting legacies in sport participation for people with a disability, high performance development, and awareness of Paralympic sport. We look forward to continuing the Games concept work with all partners and engaging in further discussions throughout the next phase."

The Indigenous-led process of exploring opportunities to bring the Games back to British Columbia began with a historic signing of an MOU between the Lil̓wat7úl (Líl̓wat), xʷməθkʷəy̓əm (Musqueam), Sḵwx̱wú7mesh (Squamish) and səlilwətaɬ (Tsleil-Waututh) First Nations, the City of Vancouver and the Resort Municipality of Whistler in December. The Four Host First Nations along with the two municipalities invited the COC and CPC into the process through a collaboration agreement in January.

As part of the collaboration agreement, all parties committed to participating in a feasibility assessment and the initial concept development to bring the Games back to Canada's West Coast in 2030, while respecting the Truth and Reconciliation Call to Action 91, the Province of British Columbia's legislation of the Declaration on the Rights of Indigenous Peoples Act (DRIPA), and the federal government's United Nations Declaration on the Rights of Indigenous Peoples Act (UNDRIP).

"Today's unveiling of a hosting concept for a proposed 2030 Winter Olympic bid is another step in an Indigenous-led process that has put reconciliation at its core," said Vancouver Mayor, Kennedy Stewart. "I am excited to see the robust consultation phase begin in each host community around this Games concept. It is an opportunity not only to engage around the idea of hosting the Olympics, but more importantly the idea of working in true partnership with the First Peoples of these lands to build a more sustainable, equitable and just future for all."

"This Indigenous-led project represents an exciting opportunity to build stronger relationships and stronger communities. We have the experience, expertise and learnings from the 2010 Winter Games to help make a 2030 bid even better," said Whistler Mayor Jack Crompton. "In this next phase of the project, we will be listening and learning from Whistlerites, to ensure the long-term legacy of any future Games creates strong positive impacts, especially in the areas of workforce housing, transportation and accelerating progress on our climate objectives. Coming out of the pandemic, the Games represent an opportunity for us to reimagine our future, and build our community back stronger, together."

With an initial hosting concept developed, the project will advance into a broad and ongoing phase of community engagement and discussion with the public – a process that started within the communities of the Four Host Nations. The team is now actively seeking to discuss the project in greater detail with the public and other key stakeholders at the local, regional, and national levels. In the coming weeks, more details will be announced, including financial estimates.
They say:
In 2010, the eyes of the world turned to Canada to see a nation proudly share its treasures, with open arms and glowing hearts. And 12 years after the Vancouver 2010 flame was extinguished, you can still feel the afterglow today.
The chance to host an Olympic and Paralympic Games is a once-in-a-lifetime opportunity that remarkably is open to us once more. Hosting another Games in the region will leverage and enhance the powerful legacy of Vancouver 2010, creating new Olympic and Paralympic legacies to support the evolving needs of a new generation of Canadians.
A future Games would give us all a chance to remember what it felt like to truly come together as a country, united in pride and passion. It's an opportunity to renew the venues, programs and partnerships created by Vancouver 2010 and that continue to move our communities forward today.

And most of all, as an Indigenous-led initiative, it's a chance to advance a collective commitment to reconciliation, amplify the voices of Indigenous communities and engage with Canadians to reimagine what a Winter Games can be, and how they can help build a better and stronger Canada.
Now, more than ever, we need the power of something larger than ourselves to inspire us to set our sights higher, bring us together, and let us dream big once more. We have the ability to create a Games that will not stand in the shadow of Vancouver 2010, but proudly and boldly beside it, building on the legacies of the past and envisioning an even stronger, more resilient future. We did it before. And we can do it again.


The 2030 Opportunity
Just as Vancouver 2010 was a catalyst for economic, cultural and community growth, a future Games in BC is a unique opportunity to accelerate progress and create new legacies. These Games will leverage and enhance the lasting impact of Vancouver 2010, and enact positive change by giving communities, businesses, organizations, and the public a common dream to share. We believe that together, we can build a shared vision for the Games and how they can benefit communities, businesses, organizations and Canadians.
From taking meaningful steps in advancing reconciliation and addressing climate change, to driving economic impact and increasing community engagement, these Games will create legacies that reflect the priorities and needs of a new generation of Canadians.
Reconciliation - the Heart of the Games
The Lil'wat, Musqueam, Squamish and Tsleil-Waututh Nations have invited the Canadian Olympic Committee and Canadian Paralympic Committee to collaborate on the important technical work of assessing the feasibility of a 2030 Games concept.
By inviting the COC and CPC onto their land and into the conversation, the Nations set the operating terms and have governance-level oversight over every stage of the project. We are proud to be following Indigenous protocols and the values of respect, inclusivity, and community throughout every step of the process, and implementing the priorities and principles outlined in TRC91(External link), DRIPA(External link) and UNDRIP(External link).
Reimagine
A future Games opens the door to a new generation of dreamers and doers to make their mark on the world. Our goal is to build on the best of Vancouver 2010, and reimagine it more fully with a lens of reconciliation and building resilient communities. Our vision is for an inclusive, sustainable, climate-positive Games that accelerates progress across a broad range of initiatives, and that will drive deeper impact for our communities using the strong roots that were created by Vancouver 2010.
Driven by an Indigenous-led partnership of Nations, sport partners and governments, this project gives us the chance to not only reshape the way in which Canada hosts an Olympic and Paralympic Winter Games, but also how Canada and the world approach reconciliation. Beginning with the power of an invitation, an unprecedented Collaboration Agreement and Memo of Understanding between the Four Host First Nations, the City of Vancouver, the Resort Municipality of Whistler and the Canadian Olympic Committee and Canadian Paralympic Committee was the first step in a streamlined bidding process for the 2030 Olympic and Paralympic Winter Games.
Hosting a future Olympic and Paralympic Games in the region will accelerate positive change by giving communities, businesses, organizations, and the public a common dream to share. By attracting investment and showcasing new technologies and solutions for affordable housing, green energy, health & wellness, these are a new Games for a new generation.
Timeline
Recent changes to the IOC's Future Host Election process have provided significant cost savings for future hosts, presenting an opportunity for Canada to develop a more sustainable project and master plan. Learn more about the IOC's new Future Host process here(External link). This new process has resulted in a streamlined bidding timeline, lower cost to bid, and more flexible hosting requirements.
This engagement will help inform the leadership assembly partners. Should the project proceed, the COC, on behalf of the partners, would continue dialogue with the IOC within the international bidding process.
Share This Article