Les 2 Alpes Will Open On 28 May For The Summer Season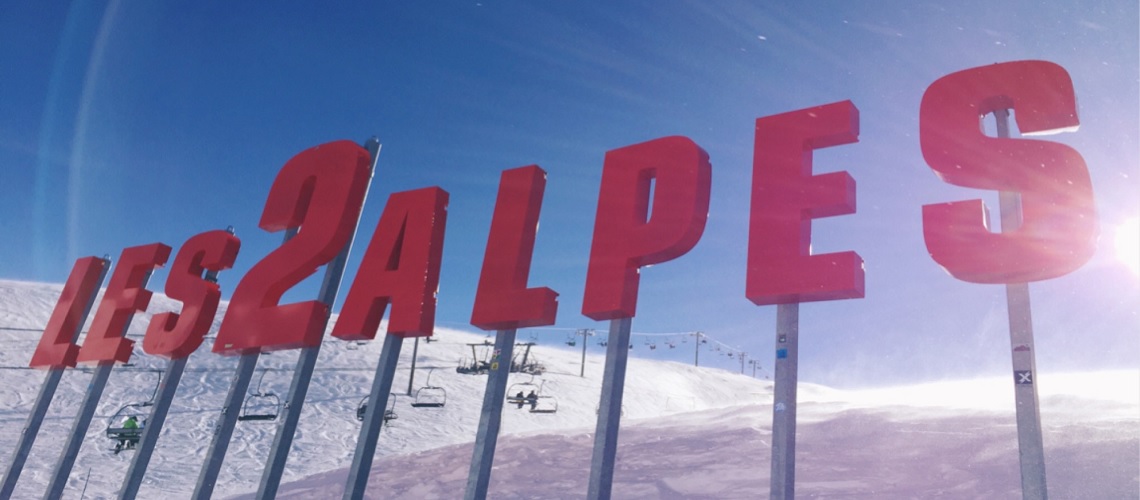 The summer season starts on 28 May in Les 2 Alpes, French Alps (Isère). This is the first time that the resort opens so early, and it will be the only glacier open for skiing in France at this time.

Here's what's new for summer 2022:

Les 2 Alpes has Europe's largest skiable glacier. SATA, the lift company, has been carrying out some work in the snowpark, which is renowned internationally and attracts amateurs as well as pro riders.
A boardercross has been built for summer training and to host international competitions. A smaller boardercross has also been built for families, along with a green slope between the boardercross and the snowpark. Beginners can take it to admire the riders.

Les 2 Alpes had an ice cave on the glacier at 3,200 metres. It has now been moved to 3,400 metres and is next to the skywalk (Le Belvédère des Écrins) and an orienteering table. This area is accessible to skiers and also pedestrians.

Les 2 Alpes is a mecca for mountain bikers and its bike park has been redesigned. The bike park boasts around 100 kilometres of tracks for downhill, freeride, freestyle, enduro and e-biking circuits. It needed to be redesigned in order to make it more pleasant to ride but also easier to look after. After conducting several audits and interviewing pro riders, SATA, the lift company, decided to invest heavily in upgrading the bike park.
The blue trail Lilith, located in the Diable area at between 2,400 metres and 1,600 metres, will be redesigned. Les 2 Alpes has asked pro rider Adrien Loron, who is an ambassador for the resort, to advise them on how to create a better flow on this run.
An additional section has been created on the green run La Vallée Blanche to provide a better flow.
A new blue circuit for e-bikes will be created in the heart of the bike park, between the top of the Diable, Gours-Thuit and Les Crêtes areas.
A new black run will be created for summer 2023.
First summer for Base Camp Lodge, a new trendy hostel that opened in December 2021. Over four floors, Base Camp Lodge has 30 bedrooms: double/twin rooms, family suites and dormitories for up to 10 guests. It also has a restaurant with some good vegan and vegetarian options, a fitness room, a sauna and a ski room.
After a very successful first winter, Base Camp Lodge will open for summer 2022.

The summer in Les 2 Alpes is always packed with exciting events. There are 3 new events this summer.
The Mountain of Hell for kids: for the first time, this summer, the legendary downhill mountain biking event, The Mountain of Hell, will organise a race for children aged from 9 to 14. The 2022 Mountain of Hell will take place from 24 to 26 June.
https://www.les2alpes.com/summer/discover/a-lively-resort/summer-highlights/mountain-of-hell/

Le Defi de la Muzelle on 17–20 August is a new challenge for trail runners! It is a four-day race with four stages.

From 1st to 5 September, 600 people can take part in an Alpine Fitness Camp organised by Billy Billingham.


Many thanks for this.

Thank you for the information.

Count me in please.
Share This Article