Leitner: Austrian Ski Resorts Are Upgrading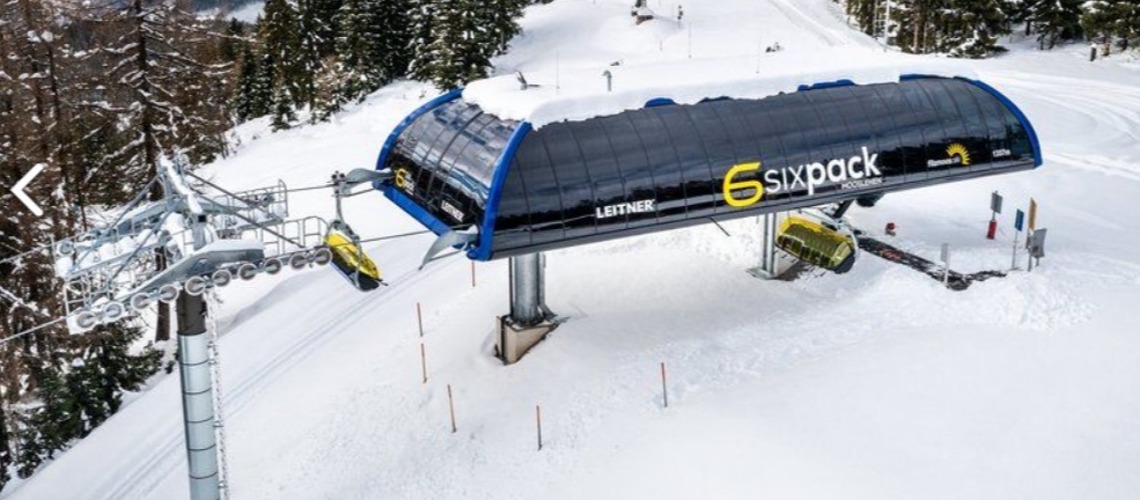 Since the beginning of the winter season, in the popular Ski amadé ski region, an Austrian trans-state winter sport paradise, as well as on the Kaunertal Glacier in Tyrol, two ropeways built by LEITNER have been in operation.
IDEAL CONDITIONS AND A NEW CHAIRLIFT
6-seater chairlift with 43 comfortable premium EVO seats
Length: 1151 meters
Speed: 5.5 meters per second
Passenger transport from the bottom station to the top station
The amadé (Salzburg-Styria) ski region comprises more than 750 km of slopes, making it one of the largest in Europe. Both experts and beginners can find ideal conditions here for their winter sports.
The new "sixpack Mooslehen" 6-seater chairlift comprises 43 comfortable premium seats from the EVO series, equipped with childproof safety bars and weather protection covers. These ensure extremely comfortable and safest transport from Filzmoos onto the slopes. The new chairlift is replacing an aging 2-seater chairlift, so that 2000 people per hour can now be transported.
But not just the chairlift has been modernized, all around the facility, investments have been made in the infrastructure of the Ski amadé ski resort: Close to the bottom station, not far from the office and cash desk area, a shop, toilets and technical rooms have been built. In addition to this, there is a first-aid room, a lounge for bus drivers and garage for the snowgroomers.
NEW GONDOLA LIFT ASCENDS TO 3044 METERS
10-seater gondola lift with 40 premium Diamond EVO cabins
Length: 1968 meters
Speed: 6.0 meters per second
Passenger transport from the bottom station to the top station
In Tyrol, on the Kaunertal Glacier, a 10-seater gondola lift went into operation this season with 40 premium Diamond EVO cabins. From the bottom station, over a length of nearly two kilometers, it brings the passengers to the Weißseejoch, at 3044 meters, with a journey time of six minutes. This newly built facility is intended to attract additional visitors to the ski resort. The new ropeway can carry 1450 people per hour.
The cabin design was developed together with the client. For example, the comfortable individual seats are upholstered with loden fabric. Through adaptations inside the cabin, it has a pleasant, spacious feel and also offers sufficient space for freeride skis, due to the larger ski holes integrated into the floor.
In the same way as for the design of the cabins, attention was given to choosing a contemporary appearance for the architecture of both stations - in the valley and on the mountain. Both buildings are designed to be as compact as possible, so that they integrate perfectly into the existing landscape. Another novelty is the form of garaging at the bottom station: the well-conceived form involved the gondolas being garaged one above the other, which meant that no additional building was needed.
Share This Article