Latest Michelin Guide Shows 35 Michelin Starred Restaurants In Savoie Mont Blanc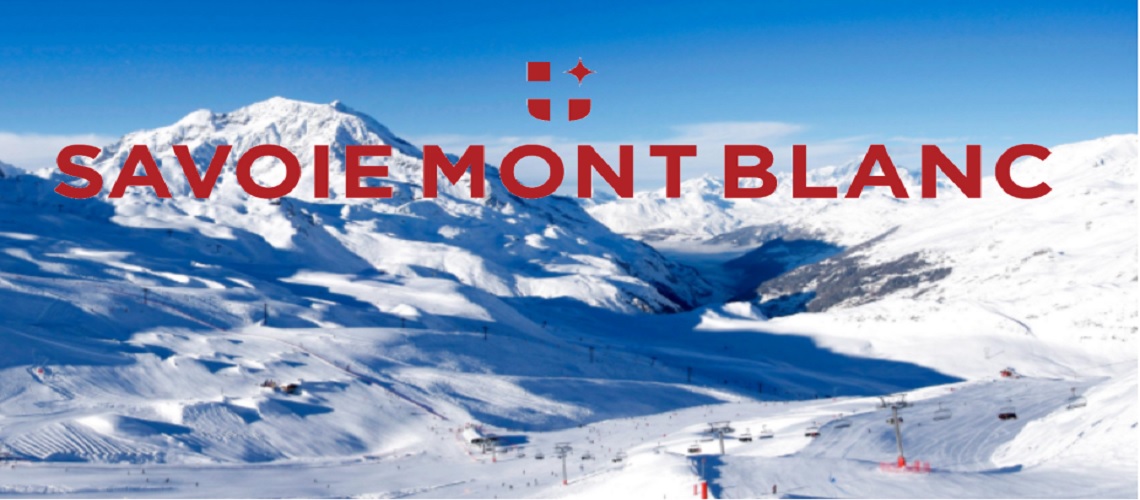 The 2020 Michelin guide came out last week, and once again, showed that Savoie Mont Blanc is an exceptional gastronomic destination, with 35 Michelin-starred restaurants and a total of 54 stars, including 4 new stars.
New for this year, the Michelin guide has also awarded the most ecological chefs. Five chefs in Savoie Mont Blanc have received a Green Star.





Le Sarkara, the restaurant of the K2 Palace in Courchevel, is a unique gourmet dessert restaurant. The pastry chef Sébastien Vauxion was awarded a second star for his incredible patisseries. He is the first starred pastry chef in the world.





Chef Anthony Bisquerra also received a second star for La Table de l'A

lpaga in Megève.
François Moureaux, the chef of the Azimut restaurant in Courchevel-Le Praz lost his star last year but got it back in 2020.

Auberge de Montmin, located in Talloires-Montmin near Lake Annecy, was awarded a first star, only six months after opening. Chef Florian Favario, who worked with Laurent Petit, Thierry Marx and Eric Fréchon, makes delicious and generous dishes with local produce, including vegetables and herbs from his own kitchen garden. Auberge de Montmin can seat 25 guests maximum
Proud of their territory, the Savoie Mont Blanc's chefs use the best produce sourced locally. Many grow vegetables and herbs. For the first time, the Michelin guide has awarded Green Stars to chefs who take an extra step to be sustainable and ecological.
Laurent Petit, Yoann Conte and Jean Sulpice in Annecy, Clément Bouvier in Tignes and Frédéric Molina in Vailly have received a Green Star.

Four three-star restaurants
Le Clos des Sens - Annecy-le-Vieux – (Laurent Petit) + a green star
Le 1947 – Courchevel 1850 - (Yannick Alléno)
Flocons de Sel - Megève – (Emmanuel Renaut)
René et Maxime Meilleur – Saint-Martin de Belleville

Eleven two-star restaurants
Sarkara - Courchevel – (Sébastien Vauxion)
La Table de l'Alpaga – Megève (Anthony Bisquera)
Yoann Conte – Annecy – (Yoann Conte) + a green star
Le Chabichou – Courchevel – (Stéphane Buron)
Le Kintessence – Courchevel K2 Palace – (Jean-Rémy Caillon)
Le Montgomerie - Courchevel K2 Altitude – (Pieter Riedijk)
Auberge Les Morainières - Jongieux – (Mickaël Arnoult)
La Maison des Bois – Manigod – (Marc Veyrat)
Le 1920 – Megève – (Julien Gatillon)
L'Auberge du Père Bise - Talloires-Montmin – (Jean Sulpice) + a green star
L'Atelier d'Edmond - Val d'Isère – (Benoît Vidal)

Twenty one-star restaurants
L'Auberge de Montmin – Talloires-Montmin (Florian Favario)
Azimut – Courchevel Le Praz (François Mouraux)
L'Esquisse - Annecy – (Stéphane Dattrino)
Albert 1er - Chamonix Mont-Blanc – (Damien Leveau)
Le Baumanière 1850 - Courchevel 1850 - (Jean-André Charial)
Le Farçon - Courchevel La Tania - (Julien Machet)
Ô Flaveurs - Douvaine - (Jérôme Mamet)
Les Fresques - Evian hôtel Royal - (Patrice Vander)
Auberge Lamartine - Le Bourget-du-Lac - (Pierre Marin)
Atmosphères - Le Bourget-du-Lac - (Alain Perrillat-Mercerot)
Le Refuge des Gourmets - Machilly – (Hubert Chanôve)
L'Ekrin - Méribel - (Laurent Azoulay)
Prima - Megève – chalet du Mont d'Arbois - (Nicolas Hensinger)
Le Sérac - St-Gervais-les-Bains - (Raphaël Le Mancq)
La Ferme de l'Hôspital - Saint Julien en Genevois/Bossey - (Jean-Jacques Noguier)
Le clocher des Pères - Saint Martin sur la Chambre (Pierre Troccaz)
Ursus - Tignes - (Clément Bouvier) + a green star
Le Moulin de Léré - Vailly - (Frédéric Molina) + a green star
La Table de l'Ours - Val d'Isère- (Antoine Gras)
Les Explorateurs - Val Thorens (Josselin Jeanblanc)
Share This Article