LAAX Promotes As A Snowsport Destination For Every Level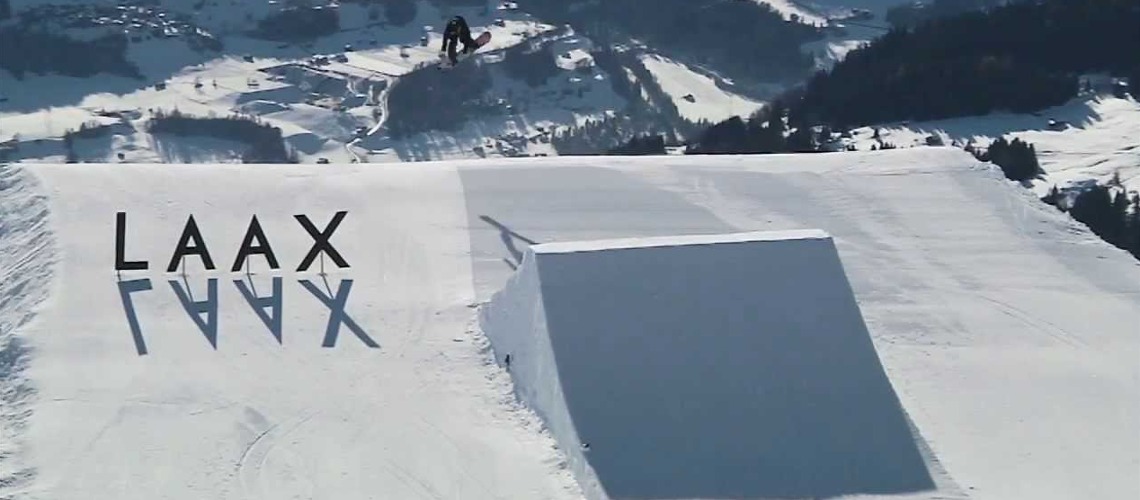 Whether it's a first-time affair, or snowsports have been a longstanding love for many years, LAAX, a leading Swiss snowsports destination, makes the perfect playground for all abilities.
LAAX may be known as the mecca of freestyle snowsports and famed as one of the top training grounds for budding Olympians, but there's a lot more to the resort than halfpipes and snow parks. LAAX's 224 kilometres of varied slopes are ideal for every level, not just the pros, read on to find out more.
Fit for a Novice
Despite its reputation for attracting some of the most accomplished skiers and snowboarders from around the world, LAAX is also the perfect spot for beginners, thanks to its variety of gentle slopes. First timers should book either a ski/snowboarding school or private instructed class, where LAAX's ski professionals will ensure strength, stamina and powers of concentration are not overwhelmed. Once the base techniques have been mastered and it's time to face the peaks alone, the practice slopes in Falera, Nagens, Foppa and at the mountain base on Crap Sogn Gion, should be first on the itinerary, offering wide, flat terrain to build up confidence in newbies.
Intermediate – Advanced
LAAX has a generous helping of blue runs that vary in difficulty from slope to slope, along with a variety of red marked slopes in Nagens and Mutta Rondunda to ramp it up a gear. Visitors can be speeding down in full throttle, leisurely coasting whilst taking in the hillside sunshine, or winding through alpine valleys, dependent on the desired rush of adrenaline. For the egos in need of being tested, the beginners' snowpark will also provide a taster into the freestyle scene and gives the opportunity to trial out freestyle skiing and snowboarding on boxes, rails and tables, with a warm and welcoming environment.
Disneyland for Freestyle Skiers and Snowboarders
As one of the world's leading destinations for freestylers, there are endless opportunities to test new skills and impress your friends. The newly opened Free60 natural terrain park combines both worlds of freestyle and powder on an ungroomed slope with 18 obstacles. Alternatively, guests can try their hand at the NoName snowpark, home to the biggest halfpipe in the world where they can perfect their jumps and tricks.
Ramp up the distance, tone down the speed
Not everyone heads to the snow-covered mountains to feel the wind in their hair, and the cross-country tracks in LAAX offer a calmer alternative. Plaun, Bargis, Flims, Sagogn and Trin are all favorites, with a diverse network of 62 kilometers of double marked trails available. Whether it's classic or skate skiing, the landscape ensures that thrills are guaranteed for cross- country skiers of every style. On selected dates throughout the season, explorers can carry on their explorations into the night as some of the routes stay open past sunset.
Share This Article