La Rosiere Highlights Developments For Winter 23-24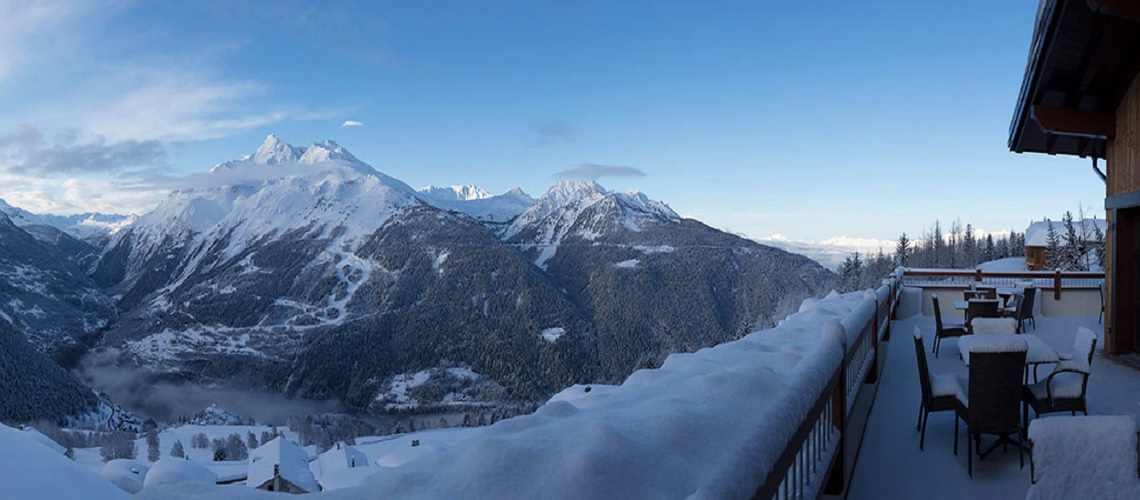 Located at an altitude of 1850 meters, La Rosière benefits from favourable weather conditions. The average height of the ski area is around 2200m and the highest point is 2800M high. These unique characteristics ensure optimal snowfall throughout the season – this winter, the ski area will open from 16 December 2023 to 20 April 2024. The Espace San Bernardo is a unique ski area in the northern Alps with 154km of ski slopes linking La Rosière in France with La Thuile in Italy.

New for winter 2023-24:
New accommodation
Located in the heart of the resort, 100m from the snowfront, Lodge des Glaciers is a new ski-in, ski -out residence. This upmarket residence comprises 11 apartments with a total capacity of 103 beds. Blending traditional charm with modern materials, Lodge des Glaciers offers a range of services such as grocery delivery and in-home massages. Starting from €380/night. Bookings available at www.lodgedesglaciers.com
Launched in 2021, the 4-Trident Club Med in La Rosière boasts 918 beds. This winter, the Club will inaugurate its Exclusive Collection 5-Trident extension, with 43 suite-apartments. The interior design of these suites integrates the artisanal elements of the region of La Thuile in the Aosta Valley, where a tradition of lacemaking has existed since the 17th century. The Exclusive Collection provides a unique experience to its guests: a totally dedicated team for the Exclusive Collection Space, a concierge service, assistance with reservations in the resort, its own welcome lounge with a bar and it its own exclusive ski room overlooking the slopes. Breakfast is offered as room service. www.clubmed.fr
New restaurants
Last winter, local pastry chef Judith and her husband Alexandre opened Le Terroir des Vignobles, a small gastronomic restaurant offering a refined menu in a cozy and minimalist setting. Both worked previously at the famous Michelin-star restaurant Le Chabichou in Courchevel, and Le Terroir des Vignobles is already mentioned in the famous prestigious French guide Gault&Millau. Alexandre has curated a selection of hidden gem wines from small producers and works on the starters and main courses in the kitchen. As the pastry chef, Judith concludes the meal with skilfully crafted and original desserts. www.instagram.com/leterroirdesvignobles/
With 17 years of experience in the resort, Marc Pirard, former coach of the French ski teams, has opened the Olympic Sports & Café shop on the central snowfront. This 280m2 space offers rental and equipment sales services, ski storage, a boot fitting service and a café, making it a fun hub for socializing and interaction. Throughout the day, locally sourced homemade meals will be available quickly to customers. Events will enliven the season, including free ski tests every week, film screenings, themed nights, and après-ski music sessions. In partnership with the off-piste division of the ESF (French Ski School), every week visitors will receive information about off-piste conditions and safety measures for the week.
New on the slopes
This winter, the beginners' snow front in the Les Eucherts area is getting a makeover with the replacement of the Dahu drag lift with a 4-seater fixed chairlift. La Rosière has a 3-hour beginner pass. It costs €23 and gives access to 5 lifts.
Skiers, boarders and hikers can enjoy a new covered picnic area with electric grills, loungers, and picnic tables. Located where the golf course lies in the summer, it provides a warm space for visitors to enjoy their picnics whilst enjoying an incredible view of Mont Pourri.
Unique and fun activities
The Forest Theatre of La Rosière has been built right in the heart of the Forest Trail, connecting the two parts of the resort. Constructed entirely from larch wood, a durable local timber, and without any concrete, it stands as a testament to sustainability. Its wooden foundations are securely anchored several meters deep. With a capacity of up to 200 people, it hosts a diverse range of events: concerts, shows, open-air cinema... You can even have your wedding here!
Snow golf tournaments: A part of La Rosière's 9-hole golf open in the winter and, new for this season, it will host a snow golf tournament every month.
Easy access by train: La Rosière is easily accessible by train, and visitors coming to Bourg-Saint-Maurice by train are eligible for a 15% credit on their next ski pass.
Share This Article