Intermountain Ski Hall Of Fame Adds Three Members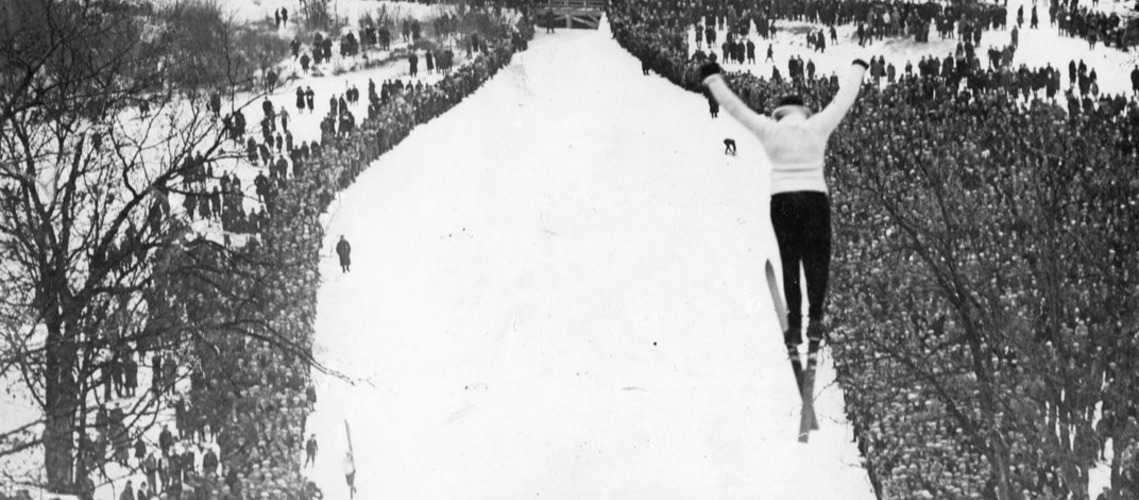 The Intermountain Ski Hall of Fame commemorates individuals who have recorded exemplary achievements in: skiing/snowboarding competition; innovation and development; and/or made significant contributions to the overall promotion of skiing/snowboarding in the Intermountain Region (Utah, Idaho, and Wyoming). Nominations are reviewed and inductee selections made by a committee from the University of Utah J. Willard Marriott Library Ski Archives. This year three new members have been inducted:
Craig Badami (1952 – 1989)
The legacy of Craig Badami is extensive. So was his vision. As part owner and VP for marketing at Park City Resort, Badami upended the status quo of the European racing establishment by staging the first alpine World Cup race in Utah in 1985, a spectacle enjoyed by a record 12,000 high-spirited spectators.
F.I.S. officials took notice and, for the next four years, Park City started the season's World Cup circuit with competitions labeled "America's Opening." Those extravaganzas put the world on notice that Utah was capable of staging international winter sports competitions, a critical component of the state's successful bid to host the 2002 Olympics.
A harmonica-playing native of New Jersey, Badami's flamboyant approach to ski marketing resonated through numerous arenas. He was a major fund-raiser for the U.S. Ski Team, the Utah Winter Games and Utah Ski Ball. He also served on numerous industry boards.
After staging the 1989 America's Opening, Badami was killed in a helicopter accident near the base of Park City Ski Area. Soon thereafter, the resort brought to life one of his visions: A permanent ski racing complex whose main run was named "C.B.'s" in his honor.
While his initials are on a mountainside, the footprint of Craig Badami is prominently encased in Utah's Olympic legacy, which he helped forge.
Darrell 'Pinky' Robison (1931-2002)
The story lines of the ski racing career of Darrell 'Pinky' Robison range from working odd jobs in exchange for free skiing to being a fierce and determined competitor, winning on local, collegiate, national and international levels.
He moved from Peoria, Illinois to Salt Lake City at age 12 and quickly fell in love with skiing, hauling supplies to Alta's Watson's Shelter to earn a pass. Robison won the Harriman Cup downhill at Sun Valley in 1951, the Snow Cup at Alta in 1953 and the slalom in the Pan American Games in Bariloche, Argentina in 1954.
The pinnacle of his career came in 1952 when the U.S. Olympian finished 22nd in the Games in Oslo, Norway. While his racing triumphs are numerous, it was a race in 1951 at Sun Valley he didn't win that will forever underscore his legacy. While at the start gate, the University of Utah Ski Team sophomore felt a waist band button on his ski togs give way. Unable to delay the start, he took off, and when he reached the finish line his red long johns were totally exposed. Undaunted, Robison finished seventh -- and won the slalom the next day to qualify for the U.S. Olympic Team.
A protégé and close friend of Jack "Red Dog" Reddish, Darrell was anointed "Pink Dog" to showcase his place among the elite skiers of the era. For Darrell Robison, "Pinky" or red - just color him a winner.
Erik Schlopy (1972 - )
If there were a "skier of the generation", it would be Erik Schlopy. If determination, drive, commitment, and inspiration had a hero, it would be Erik Schlopy. He was that good.
For 22 years Erik Schlopy amassed one of the longest and most successful careers in U.S. ski racing history. Two-time Olympic Junior Champion; three-time U.S. Olympian (1994, 2002, 2006); seven-time national champion (11 podiums); World Pro Super G champion; winner Bronze Medal in World Championships (2003); ranked third in the world for GS (2001); named to six F.I.S. World Championship teams (1993, 1995, 2001, 2003, 2005, 2007) and competed as a professional ski racer an incredible 18 years.
Schlopy is the only ski racer in history to successfully go from World Cup skiing to the Pro Tour and back to World Cup ski racing. The extraordinary skiing dominance of the Buffalo, NY native helped shift United States ski racing paradigms. He paid the price: a broken back (1993), four knee surgeries and a host of other injuries. But, he always came back . . . and won.
A father of two and resident of Park City, UT, Erik is passing on his unbending winner mentality to his disciples on many fronts, including his "Schlopy Repetition Drill", popular among racing clubs throughout the country. Erik Schlopy – the penultimate world-class ski racing champion.
Share This Article