Inghams Promotes Snowsports Travel To Lapland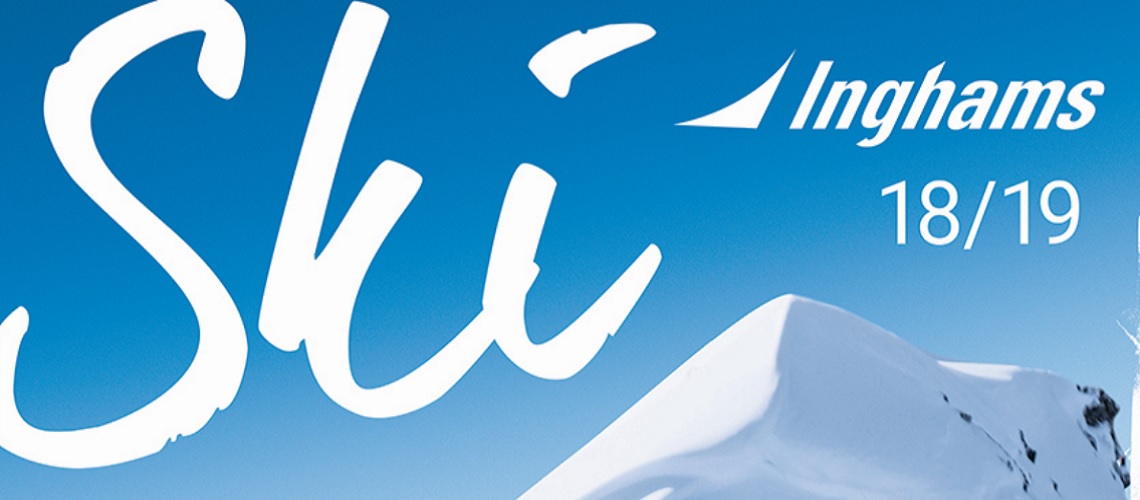 With temperatures continuing to linger in the sweltering mid to high twenties this week [for non UK Readers, that's not meant to be a joke :)], now may not seem the obvious time to be thinking about winter, but Inghams still has availability in Lapland so, for those wanting to nail their perfect winter holiday - with the best flights, accommodation, and activities - they should not delay and book today!
Inghams is considered the go-to provider of Lapland holidays: it has been operating in Lapland for over 20 years and its unmatched expertise is what families and couples rely on for the most memorable trip of a lifetime! Inghams also offers great value, thanks to its long-standing supplier relations; excellent accommodation options, from cosy log cabins to four-star spa hotels; a huge range of excursions, to help guests explore this one-of-a-kind destination; and direct flights from various UK regional airports.
Lapland Is Not Just For Christmas!
Kat Page, Inghams Product Manager for Lapland, says: "There's no better place for an exhilarating winter adventure than Lapland - its unparalleled natural beauty creates a magic that is unforgettable! Whilst many kids come in December to visit Santa Claus, Lapland is not just for families and it's certainly not just for Christmas. The snow begins to settle in November and with it come the long, dark nights when the Northern Lights dance across the sky. Mid-January to late February is the most evocative period when, during daylight hours, the sun only just rises above the horizon and bathes everything in a perpetual rose-gold glow. In March, the snow continues to glitter in fabulous sunlight - even the air sparkles in very low temperatures - and there's no better time to explore Lapland's incredible winter wonderland via snowmobile, cross-country skiing, or a husky ride."
Exciting Excursions
Inghams has some of the best-value Lapland excursions on the market, including:
View the Northern Lights
Inghams' top three ways to experience this atmospheric, spiritual and often once-in-a-lifetime spectacle include:
Luxury glass igloo. Couples can enjoy a romantic, overnight stay in a glass igloo near Levi or Saariselkä,

Snowmobile excursion. Adults can go 'Northern Lights hunting' on an escorted search for the Aurora Borealis from Saariselkä, Ylläs or Levi

A wilderness dinner (from Saariselkä only). Enjoy a traditional fire-cooked dinner in a wild hut located deep within the untouched wilderness. Walk across a frozen lake for the most perfect and peaceful viewpoint for witnessing the lights, if they show.
Guests should not forget a manually adjustable camera, tripod, torch and spare batteries for taking the best photos!
Cross-country skiing, downhill skiing and snowshoeing
During February, there's enough daylight to appreciate the dramatic landscapes on a ski or snowshoe safari from Saariselkä, Ylläs or Levi. Guests do not need to worry about getting cold, as they'll be exercising whilst wrapped up in thick thermal suits and boots, which can be pre-booked. The downhill ski runs, also available in all three resorts, are floodlit when it's dark and, in the daylight, provide staggering views from the top of the fell. The dry, powdery snow also forms ideal conditions for both skiers and snowboarders. 'Learn to Ski' and 'Learn to Cross Country Ski' packages are available to pre-book, including lift passes, equipment hire and tuition
Husky rides, reindeer rides and snowmobiling
The best time to discover these activities is in March, when the days are longer, it's a little warmer and the beautiful wilderness is bathed in sunlight, which seemingly turns the snow into glitter. After coming close to reindeer and cuddling adorable huskies, guests may even catch a glimpse of some local wildlife during one of the rides! Guests staying in Ylläs, Levi or Saariselkä can pre-book any of these excursions
Awesome Accommodation
Whilst Inghams offers fantastic accommodation options ranging from spa hotels to glass igloos, the most authentic way to stay in Lapland is in a snow-laden, secluded log cabin.
The four-star Ylläs Log Cabins each have their own private sauna to relax in after a day of exploring, as well as a log fire and well-equipped, modern kitchen for cosy nights in. Guests can 'shop like a local' and rent a kick-sled to bring back groceries from the nearby supermarket or, for a more exotic evening, enjoy reindeer, bear and other delicacies in one of the local restaurants. There is also the option to upgrade to half board at the nearby Ákäs Hotel. With doorstep cross-country skiing and a 65% discount on cross-country ski and snowshoe equipment rentals, it's also very easy for log cabin guests to discover their idyllic surroundings and, since Ylläs village turns off its street lights at 10pm for optimal aurora sightings, a log cabin is a spectacular base from which to view the Northern Lights.
Cabins are semi-detached or in a terraced row of three - four. Sizes range from one bedroom (for two adults, one child) to seven bedrooms (sleeping six - 12).
Fantastic Flying
Inghams offers flights from London Gatwick, Bristol and Manchester (departing every Sunday from December 2018 - March 2019) to Kittilä, meaning guests can travel straight into the heart of Lapland for short airport transfers to Levi and Ylläs, and a hassle-free start to their holiday. For guests staying in Saariselkä, an additional flight from London Gatwick to Ivalo shortens the transfer time to an easy 20 minutes! Guests are advised to book their dream holiday early in order to secure the most convenient flight route.
Share This Article