Iglu Ski's MD & Head Of Product And Commercial Try Sit Skis In Charity Tie-Up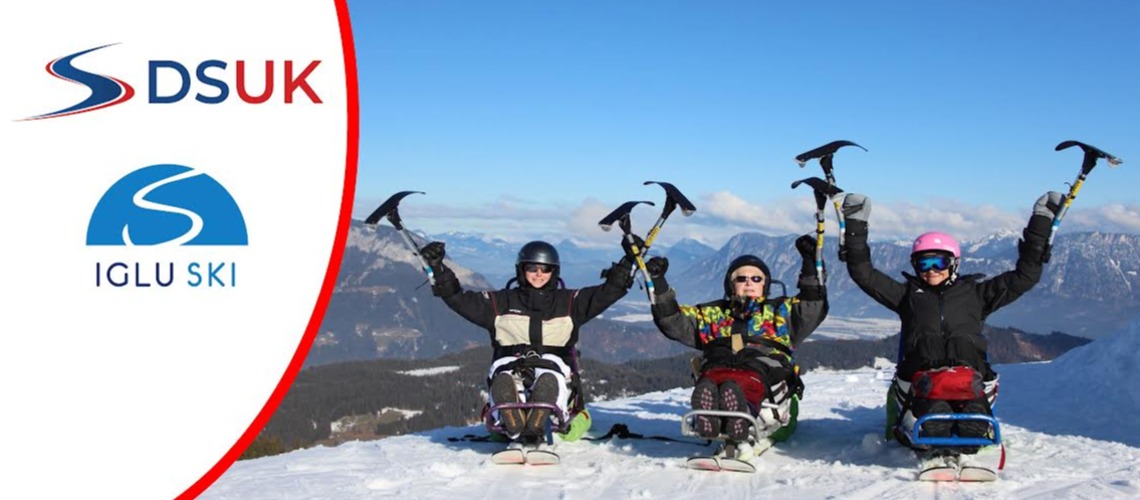 In January 2023, Iglu Ski and Disability Snowsport UK (DSUK) announced a new partnership to raise funds to enable all adults and children to ski on UK slopes and abroad. Iglu Ski's guests can voluntarily add a sum to their booking, either online or by phone. To date enough has been raised to get 150 adults and kids to experience a group ski lesson at a UK slope, in the safe care of DSUK instructors. This lesson is tailored to the group's needs, but could include time on a sit ski.
To fully appreciate the experience, Simon McIntyre Iglu Ski's Managing Director and Gordon Ritter, Iglu Ski's Head of Product and Commercial went to The Snow Centre at Hemel Hempstead to try a sit ski for themselves. Simon McIntyre said, 'As part of the Iglu Ski partnership with Disability Snowsport UK, I was lucky enough to go to Hemel Hempstead to experience how this wonderful charity helps people who wouldn't otherwise have the chance to get onto the slopes. We were hosted by Roz, Peter and James who gave us a complete overview of how adaptive sessions are run and who benefits from them. We then had a session in a sit ski and in my short experience I now have a better understanding of why these sessions and opportunities are so meaningful for people with disabilities. We have committed to asking our Ski customers to donate to DSUK when they book a holiday to raise money and awareness of this wonderful charity'.
To find out more and donate, visit https://www.igluski.com/guides/ski-tips/dsuk
Share This Article