Hydro Flask Receives Four 'iF' Design Awards, Including Coveted Gold Award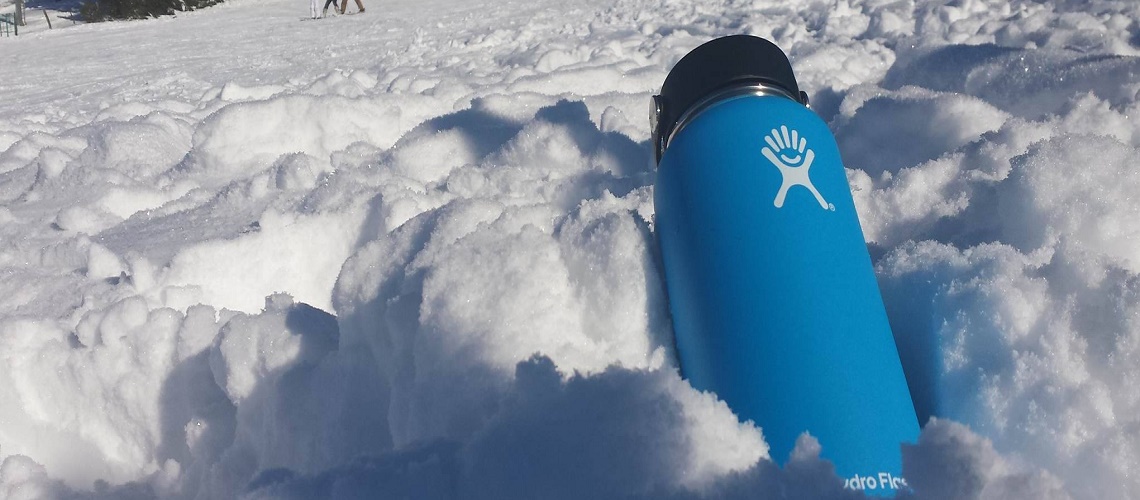 Hydro Flask has won four iF Design Awards, including a first-ever gold award.
The Unbound Series 22 L Soft Cooler Pack and 24 L Tote, along with the forthcoming Flex Straw Lid, each received the iF DESIGN AWARD 2019. The new Hydro Flask Cooler Cup was recognized with the prestigious iF gold award – the summit's top honors and one of just 66 designations selected from more than 6,000 worldwide entries. Hydro Flask accepted its iF gold before an international audience gathered for the iF Design Awards ceremony, which took place at the BMW Welt in Munich, Germany on March 15.
For more than six decades, the iF Design Award has been recognized around the world as a label of design excellence. The annual industrial design competition dates back to 1953 and selects products based on their design quality, workmanship, choice of materials, degree of innovation, environmental friendliness, functionality, visualization, safety, branding and ergonomics. This year, the international jury of 67 high-profile design experts evaluated 6,375 entries submitted from 52 countries in order to determine who would receive the coveted seal of excellence.
Hydro Flask's award-winning products underscore the company's vision and design expertise that extends beyond vacuum insulated products. The Unbound Series soft sided coolers received recognition for their simple, lightweight yet high-performance design that keeps contents cold for up to 48 hours. Launching next year, the Wide Mouth Flex Straw Lid accessory garnered praise for its portable, leakproof design combining Hydro Flask's signature flex strap, easy-open straw lid and proprietary Honeycomb Insulation that provides a radiant barrier to lock in temperature.
However, judges were most impressed by the innovative, two-in-one versatility of the Cooler Cup. The iF gold award-winning design features a removable TPU silicone sleeve that transitions the product from a can and bottle cooler to a compact, travel-friendly beverage cup.
"We are extremely proud to be distinguished as the recipient of four awards, including the International Design Forum's highest-honor gold award," said Hydro Flask Design Director John Cupit. "Hydro Flask is known as the expert in delivering smart, delightfully simple solutions that bring joy to active lives. This year's iF Design Award wins are a testament to our team's ongoing commitment to elevate user experience with thoughtful, innovative products."
The iF DESIGN AWARD 2019 ceremony will take place on March 15 in Munich, Germany. Hydro Flask has garnered a total of six iF Design Awards; the brand celebrated consecutive wins in 2016 and 2017.
Dedicated to uniquely refreshing experiences, innovative design and an unparalleled user experience, Hydro Flask continues to receive accolades for its insulated products. Hydro Flask has been the recipient of several Red Dot, GOOD DESIGN and iF Design Awards. The company has grown to become the number one overall American water bottle brand in Sporting Goods and Outdoor, according to Sports One Source SSI reporting.
Share This Article