Hydro Flask Launches New Hydration Offerings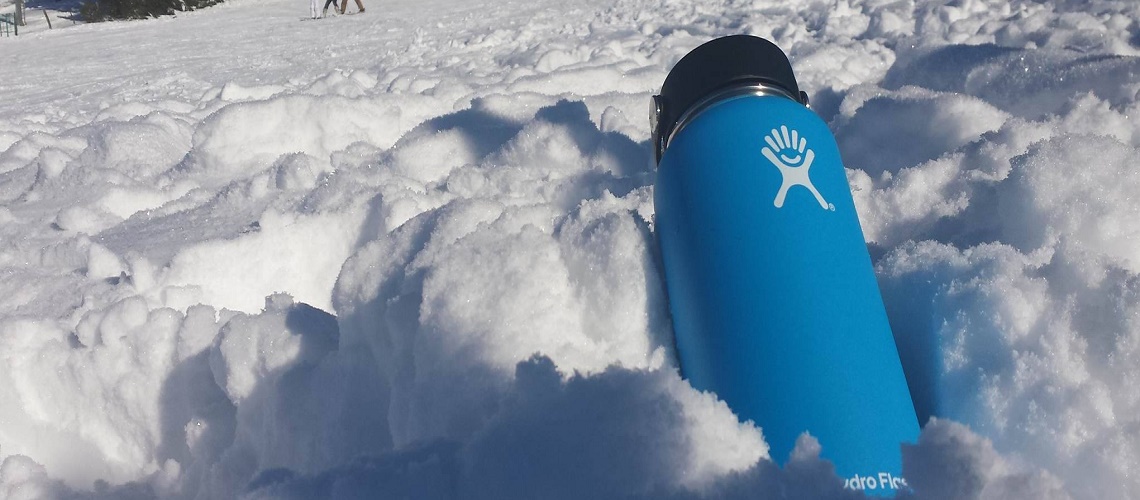 Hydro Flask is excited to announce the launch of its 21 oz Standard Mouth Lightweight Trail Series bottle, engineered for long-range performance in a lightweight stainless steel design. Additionally, Hydro Flask is expanding its hydration offerings with the release of new accessories that include the Flex Straw Cap and Stainless Steel Flex Cap, along with new spring colors.
"We're thrilled to introduce our lightest bottle to date as the next evolution of our popular Trail Series," said Hydro Flask Vice President of Product Development Jay Wilkins. "The 21 oz Standard Mouth Lightweight bottle gives consumers a perfect solution to keep water cold while hiking long distances on the trail."
Weighing 25 percent less than the equivalent inline bottle, the new 21 oz Standard Mouth Lightweight Trail Series design shaves weight and delivers all-day cold hydration for long-range hiking or backpacking – when every extra ounce of gear you carry matters. TempShield® double wall insulation and 18/8 pro-grade stainless steel keep drinks ice cold for up to 24 hours, or piping hot for up to 12, while also protecting contents against flavor transfer, breakage and the effects of heat and light. The leakproof Flex Cap is equipped with a flexible perforated strap and aluminum pivots for an even lighter carry, as well as built-in Honeycomb Insulation for additional temperature control. The 21 oz Lightweight Trail Series bottle will be available in three earth tone finishes, inspired by natural formations found on the trail: Obsidian, Slate and Topaz. It will retail at a manufacturer's suggested retail price of $39.95.
Hydro Flask further expands its hydration line with new accessories. The Standard Mouth and Wide Mouth Flex Straw Cap pairs Hydro Flask's popular Flex Strap with a leakproof straw lid that flips to open for convenient, worry-free sipping on the go. Proprietary Honeycomb Insulation inside the lid works in tandem with Hydro Flask's TempShield double wall vacuum insulation and 18/8 professional-grade stainless steel to help keep your favorite beverage ice cold for hours. Each cap is compatible with all respective bottles sizes and features stainless steel pivots and a moveable strap for comfortable carry. The lid is easy-to-clean, dishwasher safe and BPA- and phthalate-free. The Standard Mouth Flex Straw Cap and Wide Mouth Flex Straw Cap will be available for purchase as an accessory at a manufacturer's suggested retail price of $12.95. Hydro Flask will also offer both the 24 oz Standard Mouth and 32 oz Wide Mouth bottles with Flex Straw Cap for a manufacturer's suggested retail price of $39.95 and $49.95, respectively.
Joining the new accessories, the Standard Mouth and Wide Mouth Stainless Steel Flex Cap pairs sleek aesthetic with pro-grade stainless steel construction to deliver leakproof, insulated performance to deliver the most pure drinking experience. Each insulated cap is designed to fit the compatible Standard and Wide Mouth bottles and features the comfortable Flex Strap for easy transport. Both Stainless Steel Flex Caps will retail at a manufacturer's suggested retail price of $14.95.
Additionally, Hydro Flask unveils four new colors across its hydration, coffee, drinkware and spirits lineups. Combining soothing, temperate tones with rich, energetic tropical hues, the new colors include Carnation, Alpine, Pineapple and Rain.
"Now more than ever, people are turning to the outdoors as a means of escape, connecting with loved ones and for personal well-being," said Hydro Flask Hydration Category Director Tor Brown. "We're proud to debut these new products that will help inspire people to get out and enjoy nature more fully, whether on the trail or closer to home."
Share This Article