Hydro Flask Launches Category-First Water Bottle Trade-In Program In US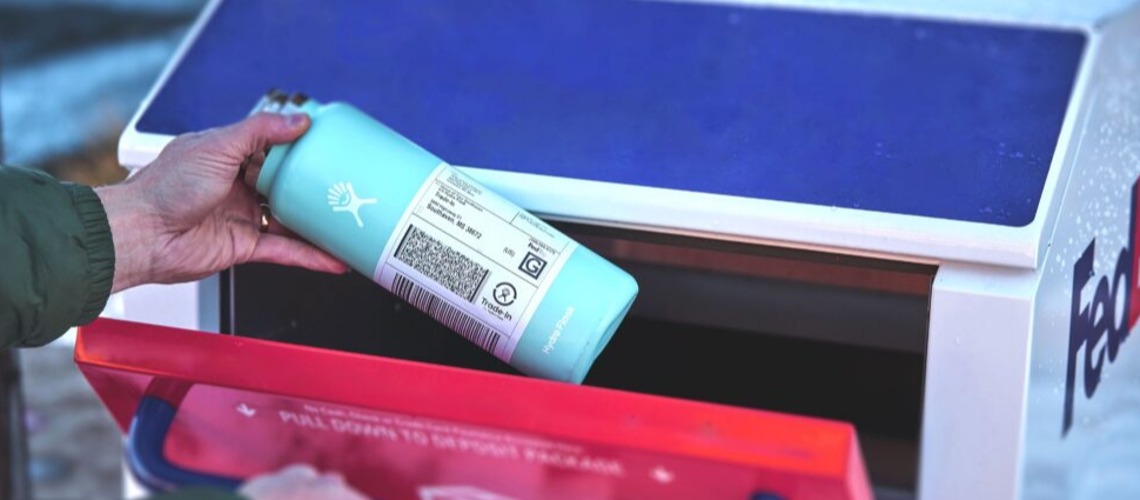 Hydro Flask, an award-winning leader in high-performance, insulated stainless steel flasks and soft good innovations and a Helen of Troy Limited (NASDAQ: HELE) brand, is making it possible for consumers to recycle certain used Hydro Flask products, with the goal of helping to eliminate waste and contribute to a more circular economy. This Trade-In program offered by Hydro Flask is the first of its kind in the insulated water bottle category, where customers in the U.S. can return old, unwanted and non-functioning Hydro Flask bottles, tumblers, and stainless steel products in exchange for redeemable store credit to be used exclusively at www.HydroFlask.com.
Hydro Flask products are thoughtfully designed to withstand all of life's adventures and daily outings, but when it is inevitably time for a refresh, the Trade-In program allows customers to recycle their products in an easy and responsible way. "We understand how hard the active, on-the- go lifestyle of our customers can be on some products and that eventually, it may be time to retire their over-loved Hydro Flask," said Larry Witt, President of Helen of Troy's Home & Outdoor segment. "Through the Trade-In program, customers can feel better about parting ways with their Hydro Flasks knowing they won't end up in landfills."
To participate in the Trade-In program, customers will register their used Hydro Flask products – including stainless steel bottles, tumblers, mugs, food jars, bowls, plates and accessories – at www.hydroflask.com/trade-in. A shipping label will be provided, which can be adhered directly onto the item without additional packaging required. Once the product is received, it will be disassembled and sorted to recycle as much of the materials as possible so that the recyclable materials can be incorporated into circular economy material streams. As a reward for taking the extra step to ensure used products don't end up in a landfill, customers will receive a unique promo code of $5.00 for each used Hydro Flask product returned. The promo code can be used exclusively on Hydroflask.com, including the unique MyHydroTM personalization program. Customers are encouraged to keep any caps, lids, boots or straws that can be reused with their next bottle, but these can also be sent back accompanying the used Hydro Flask product submitted via the Trade-In program.
Hydro Flask has been participating in the circular economy through recycling used or damaged returned products, and since 2017 has recycled over 100,000 pounds of stainless steel and polypropylene behind closed doors. With the announcement of the Trade-In program, Hydro Flask is inviting customers to recycle alongside the brand and further eliminate waste.
"This is just the start of our team's long-term aspiration for complete product circularity," said Indigo Teiwes, Director, Corporate Responsibility, Helen of Troy's Housewares segment. "It's a small first step, but we're inspired and excited by this movement toward a larger end-goal of reducing our collective footprint and extending the life of our products."
Share This Article