Skiing Graduation By Matej Svancer How One Of The Best Freeskiers In The World Prepares For Graduation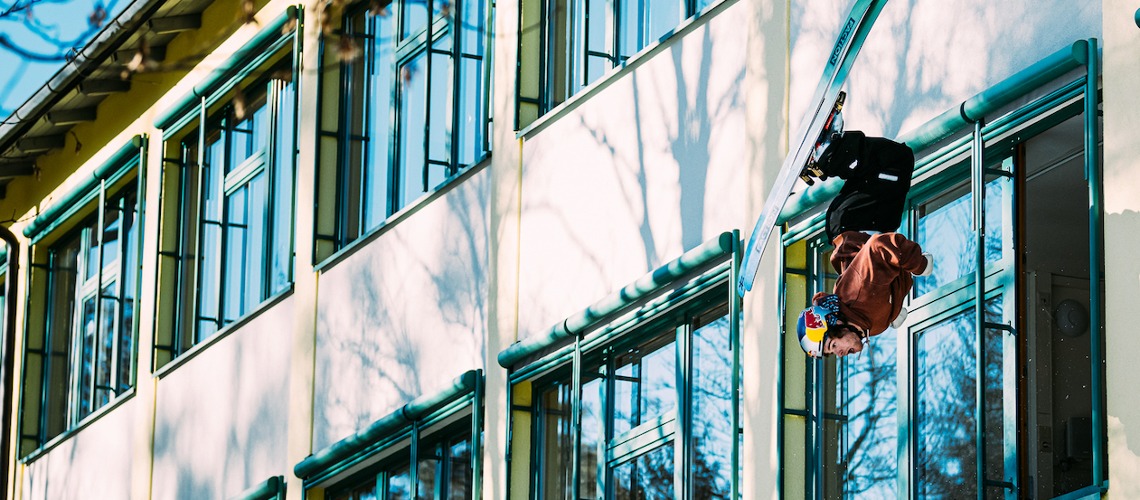 Before freeskier Matěj Švancer finally conquers the world with his tricks, he is about to graduate from school in the coming weeks. Ahead of his final exams, he transformed his school, the Bundes- und Sportrealgymnasium Saalfelden, into his personal urban skiing playground.
Matěj Švancer from Salzburg is one of the best freeskiers in the world and he's only 18 years old. When he wasn't working on new tricks in the snow park over the last nine years, his place was at school, at the Bundes- und Sportrealgymnasium (HIB) Saalfelden. There they polished the skiing raw diamond into a freestyle prodigy.
"I spent half my life here in the classroom or boarding school," explains Matěj Švancer. "The location is in my DNA and that's why it was a dream to do a final run through the school before the final exams."
Only a few weeks ahead of his final exams, the Prague-born rider transforms the school premises in the Saalfelden-Leogang region unceremoniously into his urban freeski playground and proves that he will probably pass his final exam with distinction in freestyle with his clean tricks.
Rails, gaps and big features - the 18-year-old from Salzburg has done his homework properly. Whether the judges, in this case his teachers, will include bonus points for style in the final evaluation remains open. But one thing is clear:
Matěj Švancer's urban freestyle skiing graduation test will be remembered for long.
Share This Article