Gut-Behrami Takes GS Win In Killington,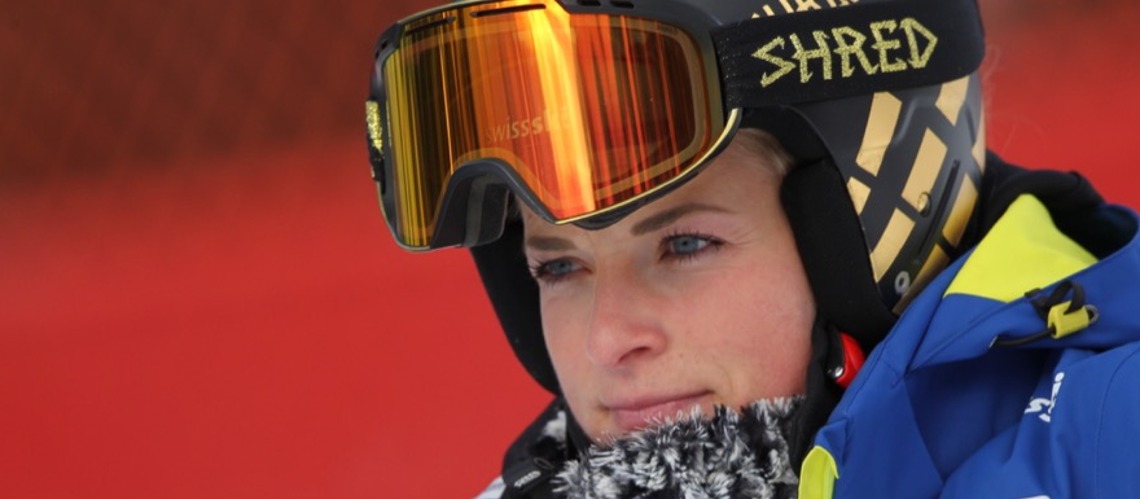 Lara Gut-Behrami (SUI) proved class is permanent as she produced two stirring runs in Killington, USA to grab her first Audi FIS World Cup giant slalom gold in six years.
The 31-year-old may be the reigning GS world champion but she was not only battling a long World Cup drought in the discipline, she was also facing some indifferent past form on Killington's Superstar glacier, having never finished higher than 19th in her previous four visits.
None of that mattered however, with the Swiss star smooth, compact and just too strong for the rest of the best.
The 2021 Killington World Cup GS victor Marta Bassino (ITA) continued her love affair with the popular USA resort by grabbing second, while Beijing 2022 Olympic GS gold medallist Sara Hector took third.
"The last two years I've been getting better in GS again, I haven't won a title but I was improving my GS every race," Gut-Behrami said after jumping from third to first, thanks to a calm and confident second run, despite the challenges posed by gusty winds.
"I usually always struggle a little bit with the wind (in Killington) and I don't have a great feeling on the snow but I am happy at the beginning of the season I was able to ski that way.
"It was a really different set. The first run was slow which I don't really like usually but I tried to ski clean and that is the thing I am really happy about my skiing today because there were two different runs and two different course settings and I was able to ski both of them."
Last season, Gut-Behrami managed just one GS World Cup podium finish but victory in 2023's opening race sets up what looks like a thrilling battle with some of the discipline's form skiers.
2021 Killington champion Marta Bassino (ITA) was in fine form once more
Bassino picked up four wins in a superb 2021 season and she looked back to her elegant best, particularly during a second run in which she drove hard through the gates to jump up from fifth.
"I just tried to attack, without thinking so much, just thinking about my skiing. I knew I was skiing good in training," said the beaming Italian.
"It was a really good slope with perfect conditions. I had a lot of fun."
Despite going the other way in her second run, Hector was just as effervescent about the first GS World Cup of the season.
"It was really perfect conditions, amazing to race here. A really cool race and I am so happy to walk away with a podium," said the Swede who led after the first run but made a few crucial mistakes over the top section in the afternoon.
Like race winner Gut-Behrami, Hector had to defy a terrible Killington record.
"I had such bad history here," said the skier whose previous best GS finish in Killington was 22nd in 2018. "So, I felt like I had the memory at the startline (of) 'Oh, I didn't qualify here last time and I was like 'no, focus, you can do it'."
For once the same could not be said of Mikaela Shiffrin (USA). The reigning overall World Cup champion has an incredible record almost everywhere, but it is particularly impressive in her second home of Killington. Before this race Shiffrin had never finished outside the top five in World Cup GS in Killington and had won all five of her slalom starts.
But after complaining her timing "was off" during a first run in which she finished 10th, even Shiffrin was unable to pull it back in the afternoon.
For the Americans the U.S. Alpine Team women's tech team showed great depth, placing four in the top 30. Mikaela Shiffrin was the top finisher, finishing in 13th.
It was a sunny and windy day in Vermont, but that did not stop the women from giving it their all on the track. Katie Hensien scored her first World Cup GS points in her career, finishing 27th.
"It feels really good, especially here in Killington with a home crowd," said Hensien. "I gave it my all first run and pretty much shocked myself."
Paula Moltzan and Nina O'Brien also scored points, finishing 18th and 23rd, respectively. The crowds did not disappoint either with 21,000 in attendance on Saturday, making it one of the most attended races in the event's history.
AJ Hurt, Allie Resnick and Ava Sunshine also started the giant slalom, but did not qualify for a second run.
The women will be back in action for a slalom race on Sunday to wrap up one of the best weekends on the World Cup circuit.
Share This Article