Great Britain's James Woods Takes Snowy Freeski Slopestyle Gold At Park City Mountain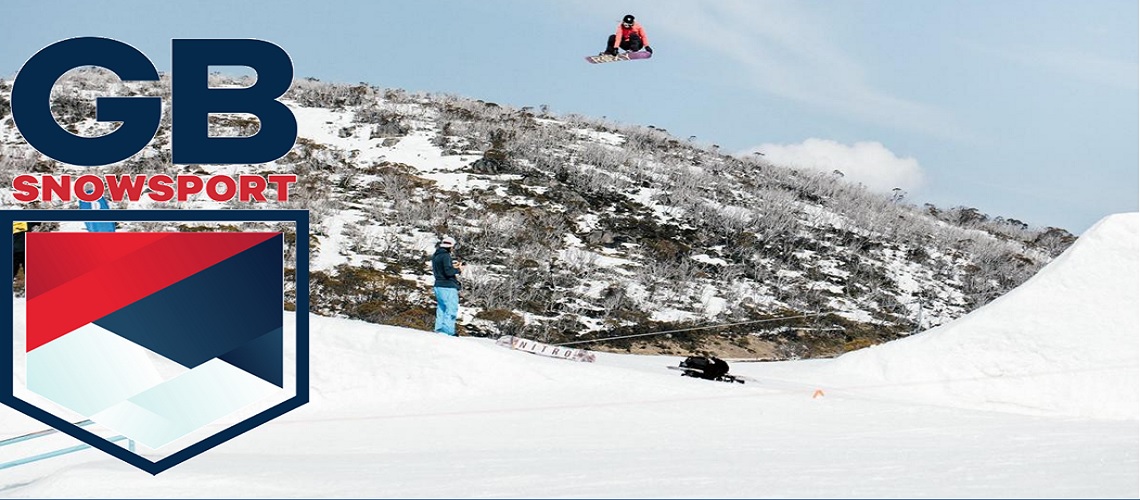 After more than a foot of snow fell the night before, the weather abated enough by early afternoon to allow 2019 FIS World Championships' organizers to stage the men's slopestyle competition at Park City Mountain. The U.S.'s Nick Goepper (Lawrence, Ind.) made it to the podium with a bronze, Norway's Birk Ruud took silver and James "Woodsy" Woods of Great Britain walked away with gold. Woods secured his World Championship title with his second run, which at 86.68 was the high single-run score of the day.
"It feels good. Obviously, I couldn't be more proud," Woods said. "I've put a lot of effort in over the years as everybody has. And the crowd was bumping! It was nice that so many people came out because it's cold. It's been dumping so there's plenty of skiing opportunities so it's good that everybody came out. I appreciate that a lot."
Woods' long-time coach Pat Sharples paid tribute to event organisers for managing to complete the ski slopestyle event in the face of weather which has hampered the overall World Championships programme.
"The last couple of days have been incredibly tough," said Sharples. "The conditions have been really difficult due to heavy snowfall and high winds, but all the athletes, support staff, coaches and event staff have done their best to make the event happen."
Every skier in the field seemed to struggle with the wind and low visibility that persisted--and at times got worse--through the contest. The qualification runs were moved from Tuesday to Wednesday morning due to weather. And then just as the athletes were scheduled to begin the finals, officials issued a course hold that lasted for around 45 minutes.
"Although we got the contest off, really I think in this type of weather it's about competing and not necessarily about the skiing, if you know what I mean," Goepper said. "There's a lot more strategy involved just with the runs you choose to do if you're going forward or switch into the jumps, because you tend to get more speed when you go forward."
Sweden's Henrik Harlaut was arguably the day's most upbeat competitor, perhaps still celebrating after taking silver in Sunday's night's 2019 FIS World Championships men's big air contest.
"The Park City crowd has been treating me so well all week," Harlaut said. "It's so so good to see so many people are hyped on skiing and are so very supportive. I really really appreciate everyone coming out and cheering."
The World Championships represent silver medalist Birk Ruud's first time to Park City, a place the Norwegian says he'd like to return to sometime soon. "I really enjoyed Park City," Ruud said. "There are such grocery stores here! A lot of good restaurants. It's way cheaper than Norway and the nature is beautiful. I really like it here."
The ladies' ski slopestyle has not yet made it to the qualification stage due to the adverse weather with organisers still monitoring conditions to see if there is a window in the competition programme to run the event.
Should it go ahead, Izzy Atkin will be looking to add to the World Championships ski slopestyle bronze she won in 2017 as well as the third place she achieved in ski big air on Saturday.
** The adverse weather conditions have forced the cancellation of the snowboard big air competition, with Rowan Coultas and Matt McCormick now waiting to join Jamie Nicholls in slopestyle later in the programme
** In Sweden, Jack Gower opened Great Britain's campaign at the World Alpine Championship however he failed to finish the race after missing the final gate of the course
** Menna Fitzpatrick and Jen Kehoe followed up their World Championships success on Wednesday with a victory and a second place finish in the two super G World Cup races in Veysonnaz, Switzerland. Another super G race is scheduled for tomorrow before giant slalom races later in the week.
Share This Article