Gravity Haus Hires Matt Pacocha To Lead Haus Quiver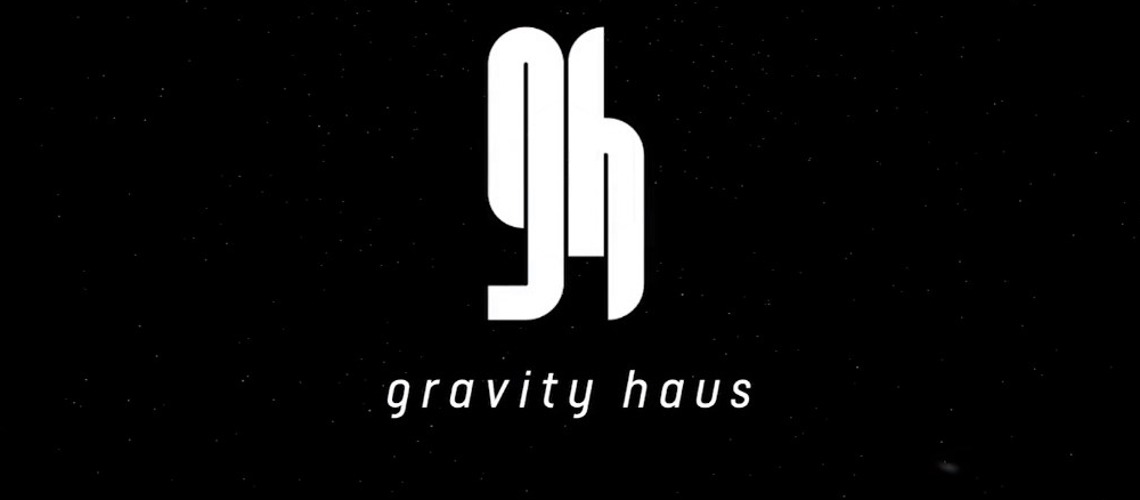 Gravity Haus, the rapidly growing social club for modern adventurers has hired bike and outdoor industry veteran, Matt Pacocha, to lead Haus Quiver, the brand's subscription based gear benefit for Gravity haus members. Pacocha comes, most recently, from Verde Brand Communications where he worked on premium brand accounts, including 10 Barrel Brewing, Life Time, Rossignol and Yakima.
Gravity Haus launched Haus Quiver (hausquiver.com) in 2019 alongside the brand's physical outposts and innovative membership model to provide premium gear for members, including alpine and backcountry skis, snowboards and avalanche safety equipment. In 2021 Gravity Haus added new products and partners to Haus Quiver including snowshoes, camping gear, apparel, water sports equipment—including paddle boards and kayaks—mountain bikes, and more.
The Gravity Haus team believes premium gear has a tangible impact on the outdoor experience and that a lack of proper equipment can distract, detract or even prevent would-be enthusiasts from experiencing the outdoors in the best possible way. Most recently Gravity Haus has built an experience tool into the GH App called JoinMe (www.gravityhaus.com/join-me) — a mobile experience platform that allows Gravity Haus members to create, host and attend experiences with other members in real life creating an outlet and community for those using and sharing gear.
"With Haus Quiver, our members have an opportunity to experience the latest and greatest equipment without having to buy it, store it or maintain it," says Jim Deters, founder and CEO of Gravity Haus. "There's a steep barrier to entry for many of these activities we love. One of the most apparent is the high cost of premium gear, not to mention the huge impact the correct gear has on a positive experience. Beyond being a barrier, even those enthusiasts with their own primary ski or bike still gain huge value from Haus Quiver. Just as the name suggests, it's a Quiver of gear that allows a member to try before they buy or just use the best equipment when they need it."
This summer season Haus Quiver partners include Mountain Hardware (tents, sleeping bags and outerwear), Camp Chef (outdoor kitchen and cooking), Bote, Hala and High Society paddleboards, ORU Kayaks, and bikes and bike equipment from Spot, Commencal, Smith, Kali and Maxxis. Past winter season partnerships included, skis from K2, Icelantic, Fisher, and Faction, Scarpa (ski boots), Leki (ski and hiking poles), Backcountry Access (avalanche safety), Deuter (packs) and Mountain Hardwear apparel. Gear is booked by members via the easy-to-use Gravity Haus App and delivered through Gravity Haus locations in Breckenridge, Vail, Winter Park and Denver, as well as additional properties as they come online, and third party fulfillment partners. The gear is available for members to keep for up to three days.
"Gravity Haus and Haus Quiver are solutions for all of us that want to get out and experience the outdoors, but are increasingly priced out of the mountain towns and gear that make these experiences so enjoyable," said Matt Pacocha, Gravity Haus' new Haus Quiver product manager. "I'm really excited to be a part of this program, not only because curating a Quiver of premium outdoor gear is a dream job, but because this program really has the potential to give more people access to awesome brands and gear that can make or break an outdoor adventure."
Conceptualized by Vail-based entrepreneur Jim Deters and his wife Alicia Deters, Gravity Haus membership offers access to an unrivaled community experience and authentic mountain lifestyle by seamlessly fusing work, play, travel and sustainability through a host of tech-forward yet thoughtful 'Haus' brands.
Guided by the fundamental pillars: Good for you. Good for the planet. An amazing experience. Gravity Haus' adventure-focused locations solve the problems of "where to play" and "where to stay," and offer members on-demand outdoor gear access, functional co-working spaces, a watering hole, home base to meet like-minded outdoor enthusiasts + community events, amenities, and a variety of expert-led group fitness and recovery programs; all accessed by Gravity Haus members using the easy-to-use Gravity Haus Mobile App.
Gravity Haus is a social club that enables a modern active lifestyle—the seamless merging of work, play and outdoor adventures. Gravity Haus members envision the planet as a playground that fuels amazing experiences, personal growth, and connection with like-minded adventurers. Gravity Haus elevates the outdoor lifestyle for a community that shares a love of nature, sustainability, and stewardship for the planet. Gravity Haus is changing how members live, work and travel sustainably with outposts in Breckenridge, Denver, Vail and Winter Park, Colorado and Truckee-Tahoe, California. Learn more at www.gravityhaus.com.
Share This Article