Fresh Snow, Spring Events Keep Excitment Levels High at Brundage Mountain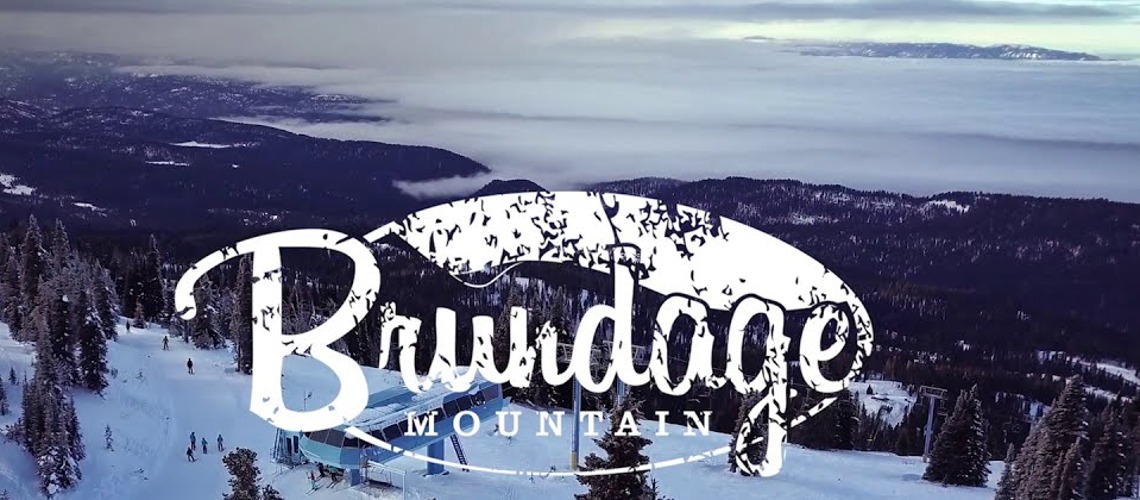 A barrage of early March snowfall and an exciting schedule of on-mountain events is keeping stoke levels high as Brundage Mountain Resort marches toward spring.
The independently owned ski area is bringing back some favorite events and adding some fun new offerings to the mix.
Beer & Gear Festival – Saturday, March 18, 11 am – 4 pm.
The spring event season kicks off Saturday, March 18 with the return of the Beer & Gear Festival. This event gives skiers and snowboarders the opportunity to sample a wide variety of the industry's best gear offerings with FREE one-hour demos from Brundage Mountain's Fall Line Demo Shop along with several other local shops that are partnering for the event. This mega Demo Day is combined with a one-day brew festival featuring multiple craft breweries and free live music. Guests who are 21 and over can purchase beer tickets for $2 each or 25 for $30. One ticket gets you a taste and 3 tickets buys a 16 oz craft brew. Learn more.
Gaper Day/BREWlympic Games (Featuring Beer Relays & Gelande Quaff) - Saturday, April 1, 11 am – 4 pm
A full day of fun and silliness is planned for Saturday, April 1 (no fooling) with the 2023 BREWlympic Games. Brundage Mountain has collected the "most athletic drinking games" in the world for this epic competition. The games commence with the Root Beer Relay, (for competitors of all ages) followed by the Beer Relay (21 & over). The main spectator event happens at 2 pm when eight teams of four face off in the Gelande Quaff tournament, sliding huge mugs of beer down a long table to a teammate who catches the mug and chugs the beer. Strict rules apply and style points are key to victory. Registration for all BREWlympic events begins at 11 am at the event tent in the base area. Learn more.
Cardboard Classic – Saturday, April 8, 1 pm
New This Year – Brundage Mountain is challenging guests to leave their skis and snowboards behind and complete a single run down Easy Street in a crafty, cardboard and duct tape vessel! The goal is to build a fashionable and functional cardboard craft and successfully navigate to a bull's eye at the bottom of the course – with all team members intact. Prizes will be awarded for accuracy, creativity, and most enthusiastic team. There will be separate competitions for solo and team competitors and for Juniors/Teens/Adults and also Family categories. Learn more.
Last Tracks – Sunday, April 9 (Closing Day), 4 pm
The season officially ends with long-time "Last Tracks" tradition at 4 pm on Sunday, April 9. Guests are encouraged to grab a portable beverage from Smoky's Bar & Grill and meet at the summit for a toast to the season and final group lap on Main Street. Learn more.
Centennial Farewell
Sunday, April 9, 2023 will also be the last day for the nostalgia-minded visitor to ride the Centennial Triple Chair. The fixed-grip lift, installed in 1990, will be replaced by a new Doppelmayr CTEC high speed detachable quad for the 2023/24 Winter season. The new high-speed lift will cut ride time from 14 to 6 minutes and will equip Brundage Mountain with two high-speed quads on the front side of the mountain. Learn More About the Centennial Upgrade
Brundage Mountain is also hosting "Après Ski" Live Music on Sundays in March. View all Brundage Mountain events at brundage.com/events-calendar.
Incredible March Snowfall
Brundage Mountain has received 40-42" of fresh snow between March 1 and the morning March 13. That's well above the average snowfall for the ENTIRE month of March with half the month still to go. (Brundage Mountain's 10-year average monthly snowfall for March is 33").
There looks to be no sign of the snowy trend changing anytime soon. Forecasters expect another one to two FEET to fall on Brundage Mountain over the next three days.
Share This Article