Faction Skis' Full Stack Supply Co Adds Two Senior Executives To North American Team & Opens New N.A. HQ In Denver.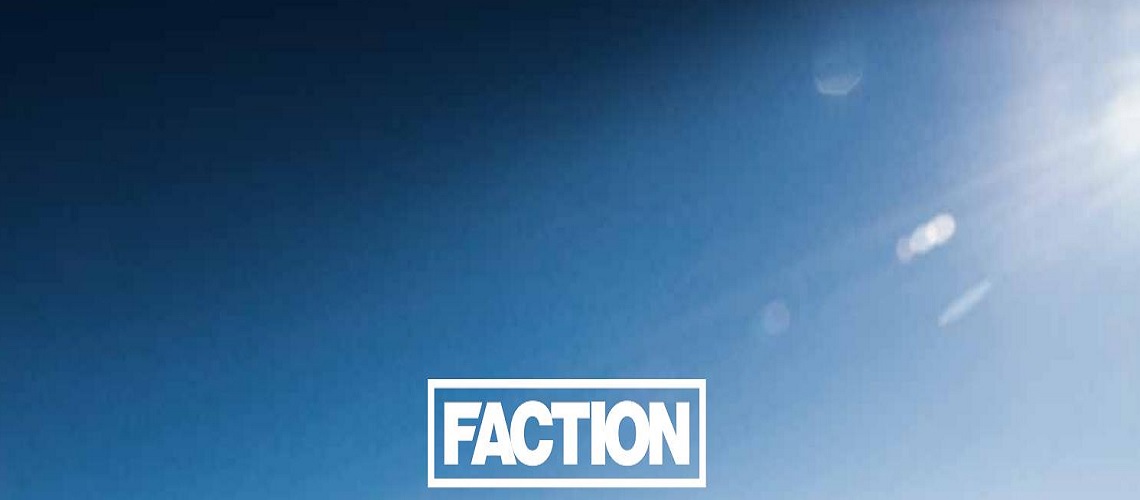 Full Stack Supply Co. (FSSC) — parent of Faction Skis and FW Apparel — is excited to announce two senior executives to FSSC's North American team and the grand opening of its new N.A. headquarters and showroom in Denver, Colorado.
FSSC's newly-remodeled office space and showroom is set to open August 15, 2019, in the bustling, arts-centric Santa Fe district of downtown Denver. The move comes as the company is making waves in the North American wintersports market; the U.S. and Canada now make up a third of FSSC's global sales, expected to exceed $10 million this year. FSSC's revenue growth in North America for the 2019-20 season is up 46 percent, powered by nine new Austrian-built ski models and the launch of the FW Apparel outerwear brand. To boost fan awareness and excitement, Faction's second feature-length film, THE COLLECTIVE, is rolling out over 200+ tour stops from cinemas to universities across America and Canada, with tour dates listed on thecollective.film.
FSSC cites three central reasons for relocating to Denver from its previous North American HQ in Breckenridge, Colorado: improved access to retailers and logistics, tapping the outdoor industry buzz now synonymous with Denver, and attracting key talent.
On the subject of the latter, FSSC is proud to announce the addition of two leaders to its North American team, effective immediately: veteran sales executive Ryan Guay joins FSSC as N.A. Head of Sales Development and former Freeskier Magazine Editor-in-Chief, Henrik Lampert, joins as N.A. Marketing Manager.
Guay joins FSSC from Carlsbad, California-based Surftech—one of the world's largest producers of surfboards and stand up paddle boards—serving as Vice President of Sales and previously General Manager. Guay brings experience from key sales roles at global brands including Boardworks Surf, Smartwool, Merrell, Chacho and Redfeather. A skier, kayaker, cyclist, hunter, fisherman and surfer, Guay is a Colorado native and with this move he returns to his roots, along with his family.
"I'm excited to join the diverse, artistic and motivated team at Full Stack," says Guay. "The brand portfolio is filled with meticulously designed products that are aesthetically beautiful and backed by award-winning, world-class performance. Beyond the strength of the product, I was drawn to the brand by its vibe and authenticity, and its strategic and aggressive marketing efforts."
Guay adds, "This brings me back home to Colorado where I grew up skiing, roaming the mountains, and being mentored by ski and outdoor industry vets. The wintersports industry should expect big things from the North America team; we are set to make noise and expand our presence throughout North America's premier retailers and bringing our brands to life for our fans."
FSSC's North American sales initiatives will be complemented by renewed efforts in the marketing department, spearheaded by the industry mover and shaker, Henrik Lampert.
Lampert joins FSSC with eight years of outdoor publishing experience, having served as Digital Editor and Editor-in-Chief for Boulder, Colorado-based Freeskier Magazine. An expert in the realms of digital and print media and also content creation and distribution, Lampert is poised to advance FSSC's legacy of creating compelling, outside-the-box marketing campaigns. As a former professional skier, one-time collegiate national champion in slopestyle skiing and thirteen-year ski and gear tester with Freeskier Magazine, Lampert has intimate knowledge of Full Stack's products and their functionality. Having also worked in ski retail and the hospitality sector, Lampert brings a customer service-oriented mindset to personalizing B2C connections.
"I feel incredibly fortunate to have the opportunity to work with a forward-thinking company like Full Stack," explains Lampert. "The love that fans have for Full Stack's brands is palpable. Going into the '19-20 season, the product is the best it's ever been, bar-none. With reinforcements in the North American team, we're poised to expand our fan base and grow the business significantly, all while spreading the important message of getting outside, connecting with nature and enjoying the company of friends. Our strength is our Collective, and I'm excited to welcome everyone in."
Full Stack Supply Co., Faction Skis and FW Apparel are spearheaded from the Alps, in Verbier, Switzerland. The company is comprised of an independent group of skiers, snowboarders, mountaineers, artists, film-makers, engineers, partners, dreamers and doers, united by a love for the mountains and the world's finest tools of escape.
Share This Article