Les Gets Announces Summer Improvements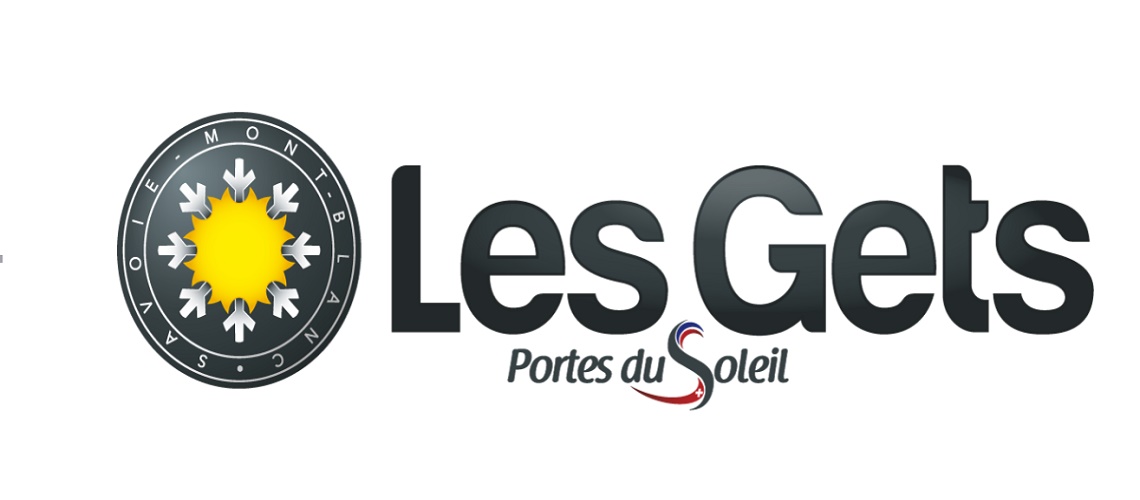 The mountain resort of Les Gets, one hour's drive from Geneva Airport, has released infromation on summer developments. There's still a lot of uncertainty surrounding travel to France this summer, but hopefully the situation improves enough to make it possible to get there later in the year.
New: unique accommodation, gastronomy, well-being and a new water fun park > click here
Events: sport, cycling events, music, Zen, and activities for children > click here
LA BOKKA: ENJOY A TASTE OF ITALY WITHOUT LEAVING THE RESORT
The new "La Bokka" restaurant in the Kinabalu residence has opened with its pure Italian design in the spirit of an elegant trattoria. Trendy, chic and full of colour, "La Bokka" celebrates everything that Italy does best. The ingredients for the antipasti, arancini & tutti quanti are all genuine. The chef, who is originally from the South of Italy, only uses fresh, Italian products. La Bokka puts culinary enjoyment first and is the perfect place for fans of pasta, pizza and Italian cuisine.
Bokka-lesgets.com
THE KINABALU RESIDENCE "CHÉRY DÔME", UNIQUE ACCOMMODATION
An additional dome to accommodate families
"Chéry Dôme" will delight those who love the great outdoors and are looking for adventure and something di erent. Located high on the slopes in Les Gets and with views of Mont-Blanc, it's the perfect place to reconnect with nature and experience a unique adventure under the stars.
With accommodation for between 2 to 4 people, the dome has electricity, wifi, adjoining toilets and a wood burner to warm up after a walk in the mountains around an aperitif or a delicious tartiflette. An in-ground trampoline, jacuzzi and campfire brazier complete the outdoor area for some unique outdoor fun.
From this spring onwards, a second dome will be added to the overall package. It can be used as a living room or dining room and can also accommodate 2 extra people for members of the same family (or group of friends).
In terms of food, you can enjoy dishes prepared with vegetables from the garden (pumpkin soup or gratin, dried porcini mushrooms, potatoes, courgettes, salad, aromatic herbs, etc.) and products from local farms (meat, cheese, dairy products).
Located just 100 metres from the slopes of Mont Chéry, the new Kinabalu residence preserves the art of mountain living thanks to a subtle blend of tradition and modernity. The apartments and penthouses accom- modating between 4 to 16 people have a chic and refined décor which invites you to explore and discover the mountain culture. Each residence has a fully equipped kitchen and some have an outdoor jacuzzi. The facilities are in keeping with the Alpine Residences group's high level of quality. This company is a specialist in rental management in the Alps and offers a personalised welcome, an attentive concierge service, a wellness area with swimming pool, spa, fitness and massages, and a brand new Italian- inspired restaurant called "La Bokka".
TARTIF - THE 24-HOUR CLICK AND COLLECT SERVICE
Dishes inspired by traditional mountain recipes which have been updated and made in Les Gets from local ingredients - great for those looking for a meal at the last minute or those who do not want to go shopping or cook. These high-quality and affor- dable meals are available as a click and collect service online or as a takeaway from a 24/7 vending machine in the old village.
Tartif also offers a daily menu revisiting the great classics of French cuisine (Bourguignon, Blanquette, etc.). The entire menu is available at any time of day... or night!
SAPANA SPA
The Sapana Spa is a real haven of cocooned relaxation in the Kinabalu residence. This world of calm and relaxation has a heated pool, spa bath, hammam and fitness facilities. The expert practitioners provide perso- nalised treatments and massages using Thalac and Thalac Bio products for a soothing and relaxing e xperience . Thalac products are ethical and sustainable and suitable for all skin types. The Sapana Spa offers a soothing moment of escape every day in season and is open to guests of the residence and the public by reser-vation only.
LE VELVETTE CONCEPT STORE
This new concept store allows you to eat and hunt for bargains at the same time. In this contemporary, urban establishment with a hint of "mountain chic", customers can enjoy a co ee, brunch, snack or meal and children even have their own little play area so their parents can enjoy some peace and quiet. Decorative corners abound around the open kitchen, wood-fired pizza oven and central buffet of home-made desserts. Everything in Velvette is available to buy, from the armchairs in which customers are comfortably seated, to the warm lighting and colourful dishes on which the food is served - not to mention the incomparable decorative accessories!
LES PETITS SABLÉS
This tea room focuses on traditional sweet treats. There are traditional cakes, grandma-style pies, rich and hearty ingredients, gluten-free pastries, and fresh and natural fruit juices. You can also enjoy savoury snacks for lunch or meet for an aperitif over a glass from the well-stocked wine cellar.
WATER FUN PARK
This summer, the leisure centre at "Lac des Ecoles" has a new recrea- tional facility. Equipped with various modules, water jets and other refreshing elements, this water fun park is sure to keep the youngest amused and splashing around for hours...
LES GETS,LAND OF EVENTS
6 JUNE CRITÉRIUM DU DAUPHINÉ
This famous stage race is known for its difficulty due to the mountainous course and the ascent of large passes and high altitude finishes. It is excellent preparation for the top names in cycling as it takes place 3 weeks before the start of the Tour de France. This year, it will be held from 30 May to Sunday 6 June, with the final stage at La Léchère / Les Gets. After 147 decisive kilometres, the riders will arrive in the centre of the village and will give their all to get on the podium and obtain first place in the general classification, after having covered 8 stages and 1 200 kilometres through the Auvergne Rhône- Alpes region.
25 TO 27 JUNE
PASS'PORTES DU SOLEIL & SALON AUX GETS
The Pass'Portes, a not-to-be-missed summer mountain biking event, attracts nearly 8 000 enthusiasts who, over 3 days, enjoy an excellent mountain biking experience in the Portes du Soleil area!
With 80 km, 61 different nationalities, 8 starting points including Les Gets, 15 open ski lifts, a 6 000 m downhill route and 1 000 m uphill route through the most beautiful parts of the resort with exceptional views. There are pit stops o ering delicious snacks to recharge your batteries with local produce all along the route. This year, the Pass'Portes trade fair will take place in Les Gets and is an opportunity to discover new products being o ered by brands and key players in the world of mountain biking, and to take advantage of the many activities available to the general public. Passportesdusoleil.com
2 TO 4 JULY MERCEDES-BENZ UCI MOUNTAIN BIKE WORLD CUP (XCO & DHI)
En route to the 2022 World Championships!
The UCI Mountain Biking World Cup fell victim to the pandemic in 2020, but is making its return to Les Gets in 2021! Whether it is cross-country or downhill racing, it is THE meet-up which must not be missed for any reason! The last stage before flying to the Tokyo Olympics, the cross-country athletes will have a final opportunity to test themselves on the terrain in Les Gets before going for the Olympic title...
The French team have been at the top of the ranking in downhill racing for a few years. This year, the riders will race on a brand new track - a new challenge which will certainly spice up this year's contest and perhaps reveal some new talent.
This World Cup round is eagerly awaited. It will allow the teams to prepare for the Mountain Biking World Championships - a key event in 2022, co-organised with the FFC (French Cycling Federation). This top event will be returning to France after 18 years, having already been successfully organised in Les Gets in 2004.
The resort, which has the "Terre de Jeux 2024" accreditation, is one of the world's leading mountain biking centres. Today, it is a leading centre in the discipline and has been selected to be the Preparation Centre for the Paris 2024 Games (CPJ - Centre de Préparation aux Jeux de Paris), allowing athletes to train in optimal conditions in the run-up to the Games.
11 JULY DH KIDS CUP
Younger downhill riders have had their very own race in Les Gets for 2 years now. This event allows champions of the future (7 to 14 years) to put themselves in the shoes of the pros, with a timed descent in conditions similar to those of the top races. The programme includes a reconnaissance of the track, free practice heats and then 2 timed heats to determine the winners in each category. There are several prizes to be won.
17 TO 18 JULY TRAIL DES GETS
This year, 2021, marks a new beginning, with a new organisation, revised routes, races for kids and a new challenge - the Mont Chéry challenge. 3 children's races: 3 km for small children, 1 500 m for juniors, 800 m for teenagers. 3 adult races: the green trail (11 km), blue trail (21 km) and red trail (35 km). 1 vertical run: 350 D+ to be done in a loop as many times as possible in 4 hours, the descent is done by cable car
4 TO 14 AUGUST LOUNGE MUSIC FESTIVAL
The resort is transformed for the occasion into a giant concert hall. Every afternoon, and into the evening, over 40 free concerts are organised in different establishments around the village and in unique settings in the mountains, such as the summit of Mont Chéry. Spectators can wander from one group to another, listening to an eclectic range of music, guided by their preference for blues, reggae, pop or jazz.
19 TO 23 JULY WEEK OF THE 4 ELEMENTS
This event is inspired by the 4 elements of our planet. Lots of activities and entertainment with a local, mountain theme. The programme includes live shows for children of all ages, workshops with kite building, candle-making, water mills, herb gardens, land art and mountain flora nature walk and environment exhibitions.
31 JULY TO 2 AUGUST LES 100 CIELS
A wellness event to take a break from daily life, to disconnect, to grow in oneself, to initiate a path towards self-knowledge and to slow down... Group workshops (yoga, meditation, dance, Pilates, Qi-Gong,etc.), individual à la carte treatments (reflexology, massages, energy treat- ments, etc.), conference and documentary film screening. This event is open to all. Children will also have the choice of different creative workshops. Classes are both inside or outside in the great outdoors. Please note that the event is also available in a winter version.
4 AND 5 SEPTEMBER ALAMBIKE
This new charity mountain biking event is a 24-hour relay race. In teams of 4 to 8 people, cyclists will aim to cycle the most kilometres in order to raise as much money as possible. The loop will follow the legendary route of the Cross-Country Mountain Biking World Cup events and the future World Championships in 2022.
The event is open to all types of bikes, from traditional mountain bikes to electric bikes. Every kilometre cycled during the weekend will be added to the pot which will be donated to local associations.
The event is not focussed on physical performance. Instead it concentrates on the enjoyment of taking part, whatever your level. It is a festive weekend, with many events and fun activities in the village, such as concerts and a balance bike race, etc.
There is also an Unmissable: enchanted night walk Alta Lumina, spa, art gallery, cultural heritage > click here, a breath of fresh air: leisure area, mountain farms, original walk > click here, the best of outdoor: mountain biking, 18-hole golf course, hiking and camping, electric trial bikes, dog hiking at dusk > click here
Share This Article