Ellis Brigham & Gore-Tex Gear Tour Helps Customers Love Their Gear For Longer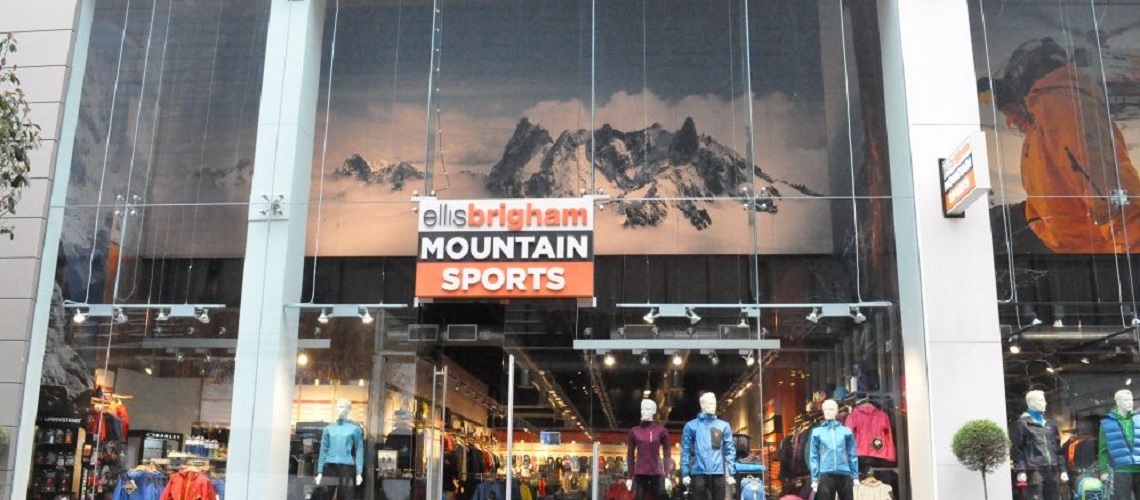 The GORE-TEX GEAR TOUR, taking place across Europe this autumn, is bringing its product care and repair services to the UK in partnership with outdoor retailer, Ellis Brigham, and product care specialist, Grangers.
This October, the tour will make stops at Ellis Brigham stores in Covent Garden, London (16 October); Manchester (20 October); and Glasgow (22 October). The GORE-TEX brand team will offer wash and care advice with support from Grangers, along with GORE-TEX garment repairs for those looking to bring life back to their beloved gear.
Scottish Mountain Gear, the GORE-TEX brand's authorised repair centre, will be on hand for one day at each location to repair a select number of GORE-TEX items. The complimentary repair slots can be booked in advance, and include:
Hot tape seal on a clean cut

Hot tape seal on the neck and hood

Simple patch and seal

Zip slider replacement

Velcro replacement on cuff

Velcro replacement on main zip flap
Members of the GORE-TEX brand team will provide advice on additional repair needs and guidance on ongoing maintenance, with support from Grangers. Free Grangers product care samples and GORE-TEX temporary repair patches will be up for grabs, all of which will help to ensure longevity and performance. Grangers will also be offering a free wash and care service for GORE-TEX products, with 25 bookable slots available for each location. Items will be sent away and returned to store for pick up at the same store location.
Gore is committed to its ongoing sustainability journey, and encouraging customers to love their gear for longer and extend the life of products is key to that responsibility. By using proper wash, care and repair methods, customers will save money in the long term, and reduce their overall environmental footprint.
Catriona Sutherland from Gore's marketing division, said: "We want to encourage customers to extend the life of their GORE-TEX gear by adopting correct wash and care methods, and consider repairing their gear instead of replacing with new. The longer products are in use, the lower the overall footprint. In order to ensure a sustainable future, businesses and individuals can play their part and this is one way we're trying to support longer garment life."
Mark Brigham, Director at Ellis Brigham, said: "We've partnered with the GORE-TEX brand this October to ensure your favourite piece of outdoor gear - gear that stirs those 'I wore this when...' moments - continues to function as it should. We have a responsibility to make kit last and we are firm believers that your gear should fill your outdoor life with moments to savour and not end up in landfill."
All wash, care and repair slots can be booked in advance at https://www.ellis-brigham.com/gore-tex-gear-tour.
Ellis Brigham Covent Garden. Tower House, 10-12 Southampton Street, Covent Garden, WC2E 7HA

Ellis Brigham Manchester Deansgate. 130 Deansgate, Manchester, M3 2GQ


Ellis Brigham Braehead (Glasgow), Unit 16 XSite Braehead, King's Inch Road, Braehead, PA4 8XQ
Repairs at the Covent Garden store are available from 11:30 a.m. until 4:30 p.m.; at the Manchester store from 10:00 a.m. until 5:00 p.m.; and at the Glasgow store from 10:00 a.m. until 6:00 p.m.
The last item for repair will be accepted one hour before store closing. Wait times may vary, and if booked items cannot be repaired in full on the day, a pickup will be offered within 14 days at the same store.
Share This Article