Eliasch Steps Down As Head CEO, Issues Statement On FIS' Future Direction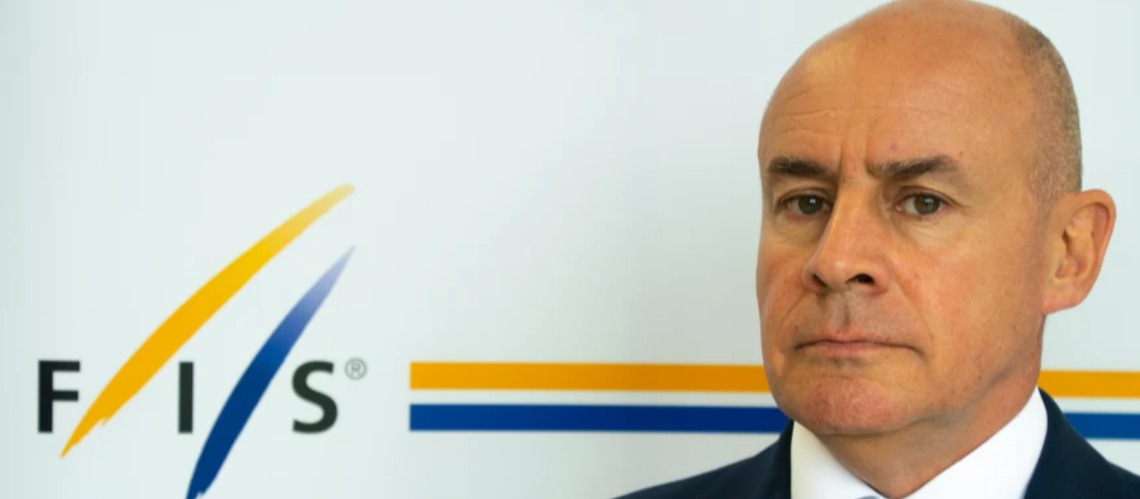 Newly elected FIS President Johan Eliasch announced that he is stepping down as CEO of HEAD with immediate effect. He made his intent known that he would step down from the position if elected already during the campaign process for the FIS Presidency.
Eliasch has held the position as CEO of HEAD since 1995, and has presided over the transformation of HEAD from a heavy loss making company to a highly profitable sports equipment group with leading market shares in all its segments.
HEAD has been the outstanding innovation leader under Johan Eliasch's leadership, and has the number one ranked ATP female and male tennis players and has won the Audi FIS Alpine World Cup Overall Ski Manufacturers Crystal Globe eight out of the last ten years including the last 2020/2021 season.
Johan Eliasch: "It has been a privilege to lead HEAD for the last 25 years, but now it is time for a new challenge. FIS has tremendous potential and my new role as President will be my focus. I leave HEAD in very capable hands with an exceptionally strong management team."
In a statment on the future direction of FIS he said:
Dear FIS Friends,
First and foremost, I would like to thank all of you for having engaged so openly and constructively throughout my campaign to become President of FIS. My ambition was always to bring member Nations together, to create a larger and more involved group of people who can help drive FIS towards a great and sustainable future.
Secondly, after any election generally there are winners and losers. I don't see any losers in this election. This was all about FIS starting on a new journey. All candidates saw a bright and growing future, and that collective vision is something I want to build upon during my tenure as President. In thanking those who supported me, I thank also everyone who played their part in making this election one which brought out the best of the FIS family - a passion for snowsport and taking it to the next level.
There is much to be done, and the work starts now. My role is to represent all Nations and all disciplines, and to help an Executive team deliver on many of the good new ideas which surfaced during the election campaign
As I outlined in my campaign and manifesto, I am dedicated to being open-minded and transparent and to be fully engaged with all nations and all disciplines. Together, we can take FIS to the next level.
I am fully committed to bringing a more diverse, engaging and entertaining experience for all skiing and snowboarding enthusiasts. Finding this balance between the fundamental values of our sport and entertainment can only be accomplished in close cooperation with all of our stakeholders, especially our athletes and sponsors.
We have a bright future ahead, and I plan to build FIS in a way that will be the envy of many other sports around the globe.
Share This Article