Elan Introduces The Wingman - Ultimate All-Mountain Companion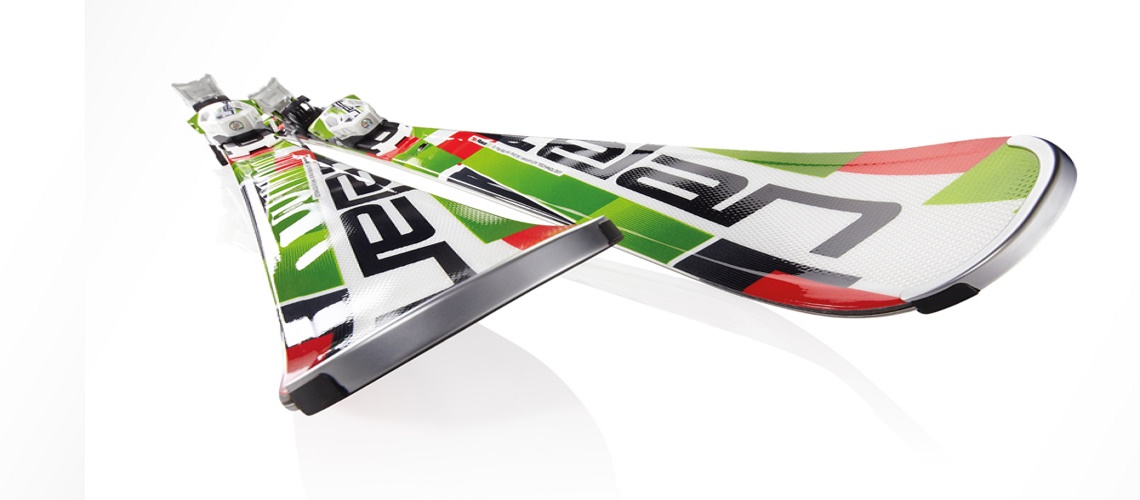 Elan, handcrafted skis 100% made in the Alps for over 70 years, introduces a fresh take on all-mountain skiing with the new Wingman series. Bridging two categories, the Wingman is designed to fulfill the needs of skiers between two categories, Elan's all-mountain (Amphibio) and freeride (Ripstick), for a ski collection with the best of both worlds.
Built to enhance the energy of the all-mountain skier in any condition and terrain, the Wingman features the next evolution of Elan's modern asymmetrical ski design, Amphibio Truline Technology. Influencing the profile and construction of dedicated right and left skis to make the perfect turn, the Wingman series uses modern lightweight technology where structural material is placed over the full length of the inside ski edge, providing more stability to power the turn- while less materials is applied over the outside edge to efficiently transfer energy from turn to turn.
"The Wingman always has your back," said Melanja Šober, head of product management for Elan's winter division. "These skis are the friends you want on a powder day or a cruiser day, up for anywhere and everywhere."
The Wingman series is comprised of six skis with three different waist widths with varying materials such as carbon rods from the tip to tail along with titanium in the "CTi "models, while the "Ti" features titanium reinforcement. New for 2019/2010 is the Wingman: 86Cti, 86Ti, 82Cti, 82Ti, 78T, 78C.
Wingman 86Cti
Dimensions: 127/86/113
Lengths: 160, 166, 172, 178, 184
Technology: TruLine Technology, Mono Ti, SST Sidewall, Laminated Woodcore, Carbon Rods
Share This Article