Elan Introduces First Integrated Smart Ski Concept - Smart Technology Designed To Measure Skiing Dynamics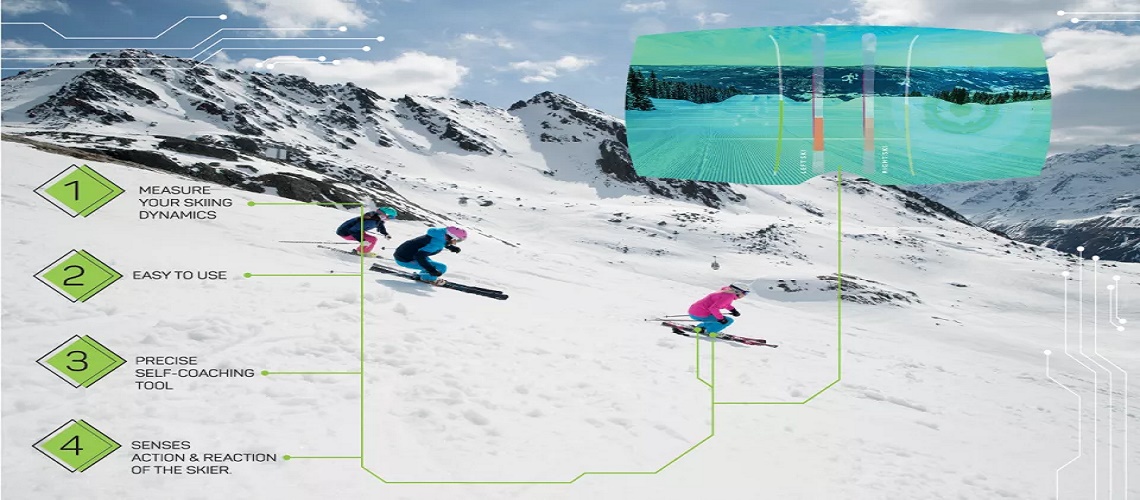 Elan Skis, a legacy supplier of handcrafted skis with a commitment to high levels of innovation and detail, continues to push the envelop of cutting edge ski technology with the first integrated smart ski concept designed to measure dynamic ski movement.
Debuting the concept at ISPO 2018, the Elan Smart Ski features integrated sensors that measure the skier's skiing dynamics to produce precise weight flex and balance distribution readouts. For every action of the skier, the smart ski has a reaction translated into immediate real time feedback and post analytical data that will be connected to the cloud.
The Elan Smart Ski concept is still currently in a prototype phase and not ready for production. A working prototype with the Smart Ski concept technology was installed on an SLX Fusion at ISPO 2018 in Munich for attendees to experience the innovation. Through the sensation of skiing movements, the Smart Ski captured immediate data and recorded on a nearby computer screen
"Our Smart Ski Technology is a reflection of Elan's leadership in innovation," says Melanja Šober, head of product management for Elan's winter division. "As consumers are connected across every touch point of their daily lives, it an advancement not only for Elan, but also for the ski industry to connect technology between the skier and their skis."
Share This Article