Desolation Hotel—South Lake Tahoe's New Eco-Luxury, Micro-resort—Now Open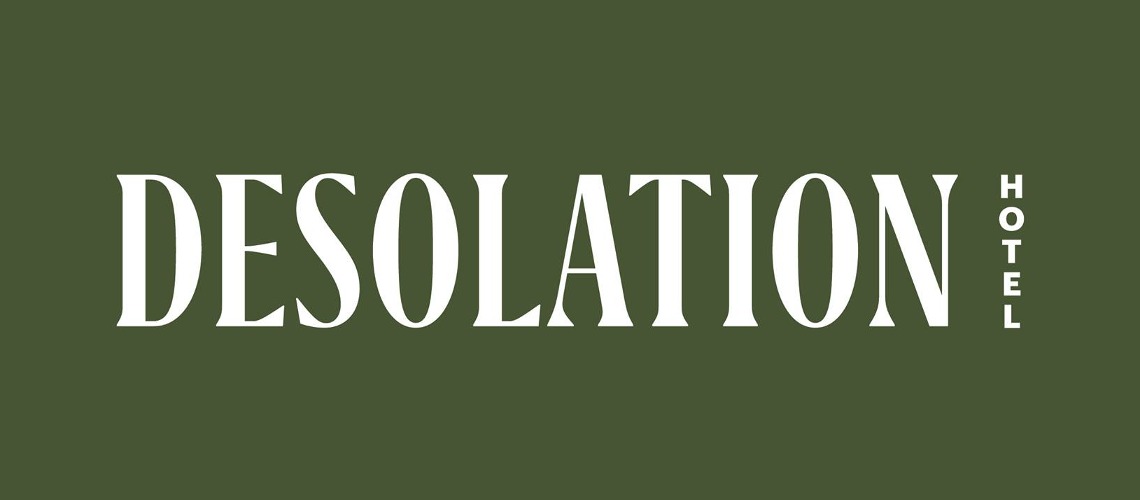 Desolation Hotel, named for the Desolation Wilderness near which it resides, is now open in South Lake Tahoe. Immersed in the scenic alpine beauty of the Sierra Nevadas and inspired by preservationist John Muir, the dog-friendly hotel is committed to supporting the local Tahoe community, leading in sustainable hospitality, and helping guests enjoy the abundant natural experiences this spectacular region has to offer.
The hotel—comprised of just 21 luxuriously appointed suites, each with al fresco soaking tubs on private balconies, in-room fireplaces, and kitchenettes featuring Bertazzoni gas ranges—is within walking distance to South Lake Tahoe's best experiences, including a private beach along the brilliantly blue Lake Tahoe; skiing, hiking, and mountain biking trails; family snow play and sledding areas; local shops; and more. It features a Peloton-outfitted fitness center, saltwater pool, jacuzzi, and Port Orford Cedar sauna, as well as dining destinations Velma's (serving up seasonal cocktails and small bites poolside) and Maggie's restaurant and bar (offering near 360-degree views of the nearby mountains and towering pine trees from its third-story location).
"We live, work, and play in this community—from our founders to many of the team members who helped us build the hotel. We are incredibly passionate about delivering an authentic, locally conscientious, and unforgettable South Lake Tahoe experience for our guests," says Founder Chet Pipkin. "We're providing an immersive luxury destination that offers guests the opportunity to both relax and to get out and adventure, all while being responsible stewards of this incredible natural environment we're fortunate to call home."
DESIGN & SUSTAINABILITY
Led by local firm Monarch Architecture and design firm STUDIOETTE, Desolation Hotel's build and interiors prioritize sustainability and embrace the property's rich natural environment. The color palette–muted forest greens, deep lake-hued blues, and rich ambers—evokes the region's wooded forests, brilliantly hued waters, and iconic sunsets, and is further complemented by natural textures and finishes like walnut, white and smoked oak, linen, and natural stone. Local Tahoe and regional California artists crafted original works for the hotel (some of which will rotate seasonally); signature pieces include custom stained glass (featured in the sauna) by artist Debbie Bean, a dimensional wood wall sculpture (in the lobby) from design studio Tundish, in-room photography by acclaimed adventure photographer Ted Hesser and more.
Desolation Hotel's sustainability commitment is closely interwoven with its design, as seen in intentional choices like wrapping the outdoor deck of Maggie's restaurant around an existing pine tree to avoid downing the native growth (an element also present in the hotel's reception area and on select guestroom balconies). Any trees that were harvested were repurposed into the hotel's build with the help of a local mill. And any lumber not harvested from the site is FSC (Forest Stewardship Council) certified—the gold standard for wood harvested from forests that are responsibly managed. Architectural choices like strategically placed skylights allow the hotel to reduce its energy usage and maximize natural light, while engineering choices like employing rooftop solar arrays help offset the hotel's demand on the energy grid. Guests can also plug into any one of the 20 EV charging stations available—the highest concentration of electric chargers at any hotel or commercial property in the region.
Share This Article