Dakine Gears Up for Winter 2024 With New Outerwear Collections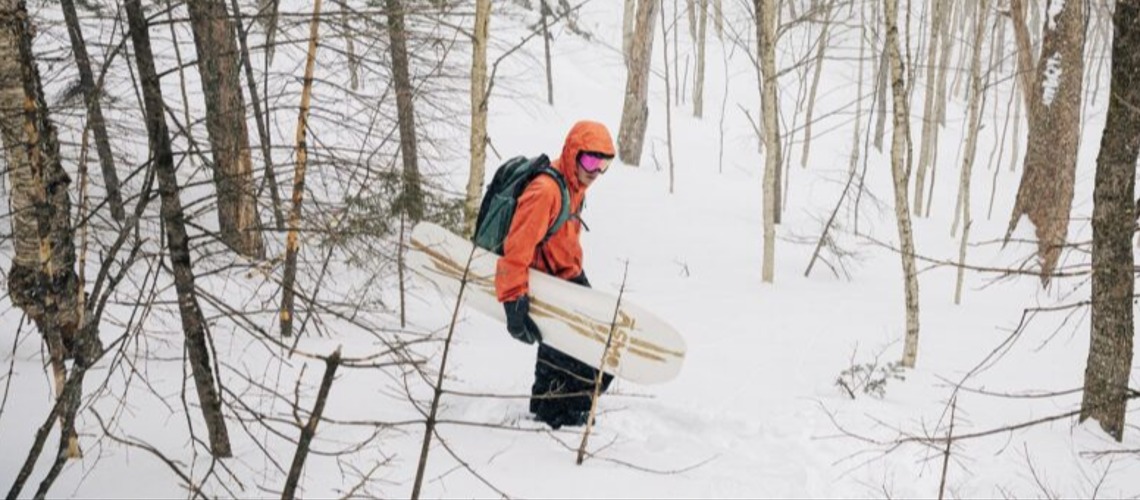 DAKINE is excited to launch its new winter 2024 outerwear collection that includes bluesign fabrics, recycled and recyclable materials. Snowboarders and skiers will be able to secure the Stoker, Sender and brand-new Scout series for this winter. Driven and inspired by team riders, the 2024 outerwear collection is crafted with the elite technology and high-quality materials that DAKINE is known for, and these apparel options will have riders feeling confident, protected from the elements and looking good all winter long.
Get RE-PSYCHED!
The Sender Outerwear Collection features Dakine's new RE-PSYCHED technology – a fully recyclable and future-ready outerwear material. This outerwear starts with a high-end 100% recycled yarn which is woven at the world's top Japanese mills. Next, it's bonded to a premium polyester membrane, making a one-of-a-kind waterproof/breathable 3L stretch fabric that's long-lasting, durable and kept of out landfills when you are finished with it.
Sender Series
From earning turns to dropping massive cliffs, the Sender Series checks off all the boxes with a 20k waterproofing/20k breathability jacket and pant with REECO and recycled 3L 4-way stretch material. The Sender jacket features a tri-adjustable fixed hood, an anti-fog breath vent, six secure pockets and is made with RE-PSYCHED recycled and recyclable material. The Sender pants are constructed with the same RE-PSYCHED® material and feature an adjustable waistband, Aquaguard side zip vents, six secure pockets and more for ultimate comfort and convenience while riding.
Stoker Series
Providing ultimate protection, the Stoker 3L Gore-Tex styles will keep you dialed on any mission. The Stoker Series has apparel options that are built from reliable 3L waterproof fabric with a recycled face that is designed to withstand years of wear. Included are the men's and women's Stoker Gore-Tex 3L Jacket and Stoker Gore-Tex 3L Bib. Features of the jacket include an anti-fog breath vent, a sleeve pass pocket, a tri-adjustable fixed hood and more. Fly high and dry with the bib, which features Aquaguard vents, four secure pockets, scuff guard reinforced hems and more.
Scout Series
Introducing the brand-new Scout Series with attributes that make a pro status Dakine product at a price that invites discovery. This series includes the men's and women's Scout Jacket, which features 10k Waterproofing/10k Breathability, 2-Way Stretch Construction, secure pockets, and a relaxed articulated fit for comfort and durability during riding. The Scout bib's technology includes 10k Waterproofing/10k breathability, 2-Way stretch construction, scuff guard reinforced hems and 5 secure pockets.
All Stoker and Scout Series product contain recycled polyester and are bluesign products. bluesign® products are manufactured to strict safety and environmental requirements.
DAKINE was founded in 1979, and the company prides itself in being product problem solvers. Aside from outerwear, the brand builds backpacks, travel bags, accessories and clothing for outdoor lovers. DAKINE gear is made to last through multiple seasons of use with materials that reduce impact on the environment.
For more information on DAKINE, head to https://www.dakine.com.
Share This Article