Communities Across The U.S. To Join Olympians At Deer Valley To Help End Blood Cancer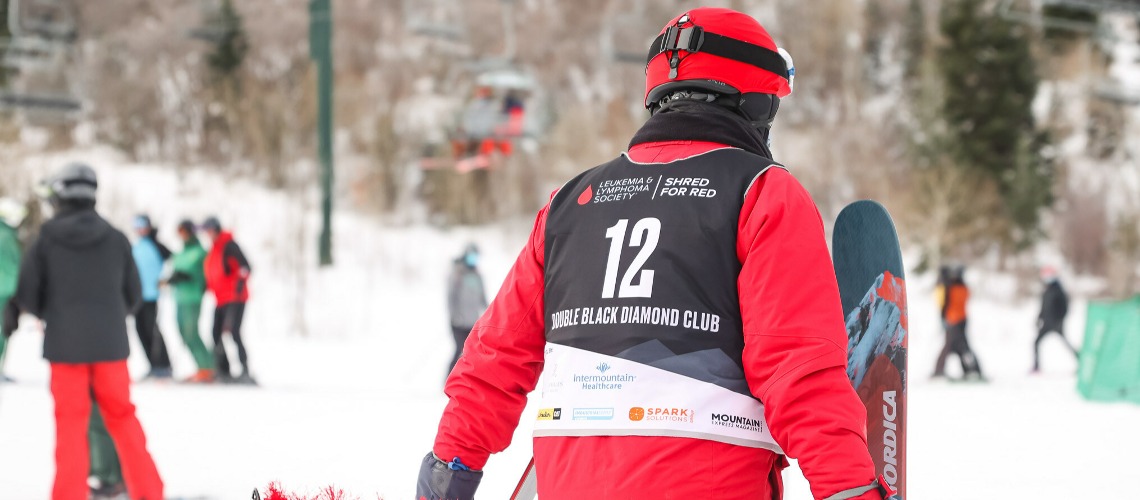 The Leukemia & Lymphoma Society (LLS) is kicking off the ski season with huge goal in mind: to end blood cancer. Communities nationwide will be joined by past Olympians including Nordic skier Bryan Fletcher at LLS's "Shred For Red" event at the legendary Deer Valley Resort in Park City, UT, often referred to as "The Greatest Snow on Earth".
Happening on December 2, Shred For Red is a fun and family-friendly event where dedicated volunteers raise funds to end blood cancer, while skiing some of the best slopes in the world and enjoying lively winter activities.
"Shred For Red is one of LLS's newest national philanthropic campaigns and we're thrilled to have the support from past Olympians and relentless volunteers who are helping us get closer to our goal of a world without blood cancer," said Coker Powell, LLS Chief Development Officer.
Shred For Red's National Honored Hero, Reilly of Holladay, UT, was diagnosed with B-cell acute lymphocytic leukemia at the young age of five years old. Today, he is almost one-and-a-half years through his two-and-a-half-year treatment plan and has already endured grueling side effects including nausea, low counts requiring transfusions, and leg and back pain.
"Despite all he's going through, Reilly continues to be a spunky seven-year-old and even graduated from Kindergarten (after attending on Zoom) and started first grade in person this year," said his mom, Erin.
A ski fan himself, Reilly will be in attendance sporting a special ski bib with the Olympians' signatures, who he calls his "heroes" but as Bryan Fletcher noted, "Reilly is the true hero and serves as an inspiration to all of us."
Through The Dare to Dream Project, LLS is executing its bold vision for pediatric blood cancer patients – to not only survive their cancer but thrive in their lives after treatment. While many children survive leukemia, the most common type of pediatric cancer, the treatments are harsh and outdated. Over the course of this multi-year initiative, LLS is increasing investments in pediatric cancer research, including the launch of PedAL, the first-of-its kind master clinical trial for acute leukemia patients, expanding education and support services for patients and families, and driving advocacy and policy efforts to break down barriers to critical care and prioritize blood cancer research for children.
Shred for Red is open to skiers of all abilities. To be eligible to participate, adults must raise a minimum of $500 ($300 for children under 12). Participants will receive and have access to the following:
A full-day ski lift ticket to Deer Valley Resort


Shred For Red participant bib


On-mountain scavenger hunt and downhill racecourse


The opportunity to meet and ski with winter Olympians


Après-ski reception at Deer Valley's Snow Park Lodge
Since its founding in 1949, LLS has invested more than $1.6 billion in cutting-edge blood cancer research worldwide, and its support has been instrumental in the development of nearly every breakthrough in blood cancer treatment. With a more than 70-year track record, LLS has supported virtually every advancement in blood cancer treatment.
To learn more, visit www.lls.org/shredforred
Share This Article