CLCKR Named Official Wireless Accessory Of World Pro Ski Tour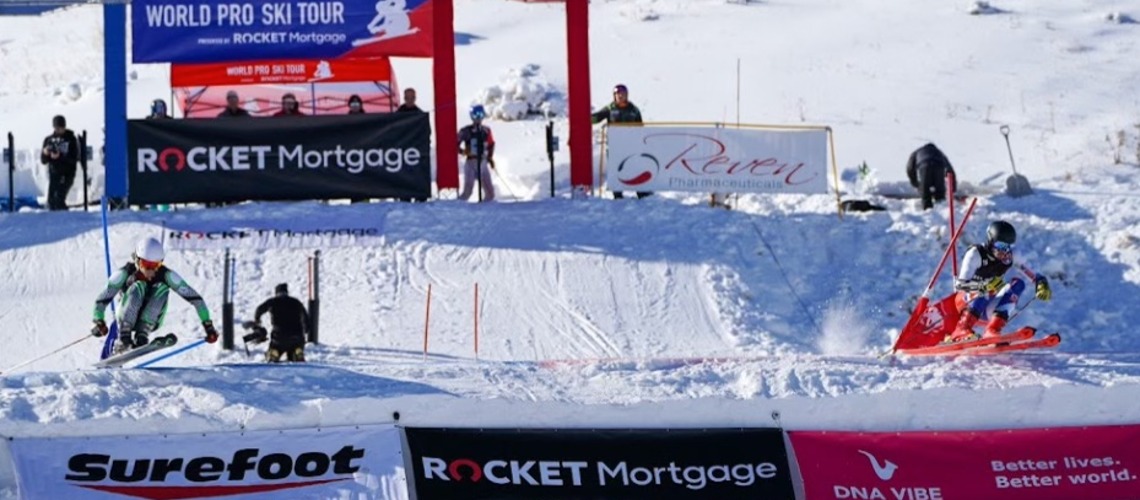 The World Pro Ski Tour (WPST) and CLCKR, announced today a partnership for the upcoming 2023 season of professional ski races; this marks CLCKR's initial foray into ski racing.
"As one of the fastest growing attachable mobile accessories on the market, CLCKR wants its core audience to get the most out of their smartphones," said Phil Mulholland, CEO CLCKR. "We are proud to partner with the World Pro Ski Tour to be their official wireless accessory partner. CLCKR on the course enables ski fans to capture and share video of their favorite athletes, amazing skiing, awards ceremonies and more. CLCKR universal stands and cases for iPhone and Samsung devices transform the content creation experience especially for fans of outdoor sports like skiing! We can't wait to be part of this Tour."
Alongside CLCKR this season, the WPST will continue to offer races for men and women around the United States. Regular tour participants include two-time Olympic gold medalist, Ted Ligety, World Champion, Olympian and U.S. Ski Team Member, Paula Moltzan, World Champion and Olympic silver medalist, Linus Strasser, and many more of the world's top ski racers fighting for equal podium prize money.
"The World Pro Ski Tour is excited to add CLCKR as our official wireless accessory," says Jon Franklin, CEO of the World Pro Ski Tour. "CLCKR offers an amazing grip for your phone when you find yourself on the mountain in ski gloves, and the stand is the perfect way for me to stream WPST content from my screen on the go."
CLCKR is a patented universal and multi-functional mobile phone stand grip, enabling multiple viewing positions for people who love to consume or create content and stay in touch – whether at home or on-the-go. CLCKR is available as the Universal CLCKR – a stand and grip which is easy to apply using 3M™ adhesive that does not leave residue – or incorporated into the design of phone cases for a variety of phone models and sizes. CLCKR's grip enables a firmer hold and safer use of your device, and its stylish and ultra-strong design is compatible with most wireless chargers. There are numerous uses for CLCKR, positioning your mobile phone in portrait, landscape or conference call mode. CLCKR stands by you – to stay connected with other people, watch videos or create content. T
Share This Article