Canada's SBX Athletes Critchlow And Hill Announce Retirement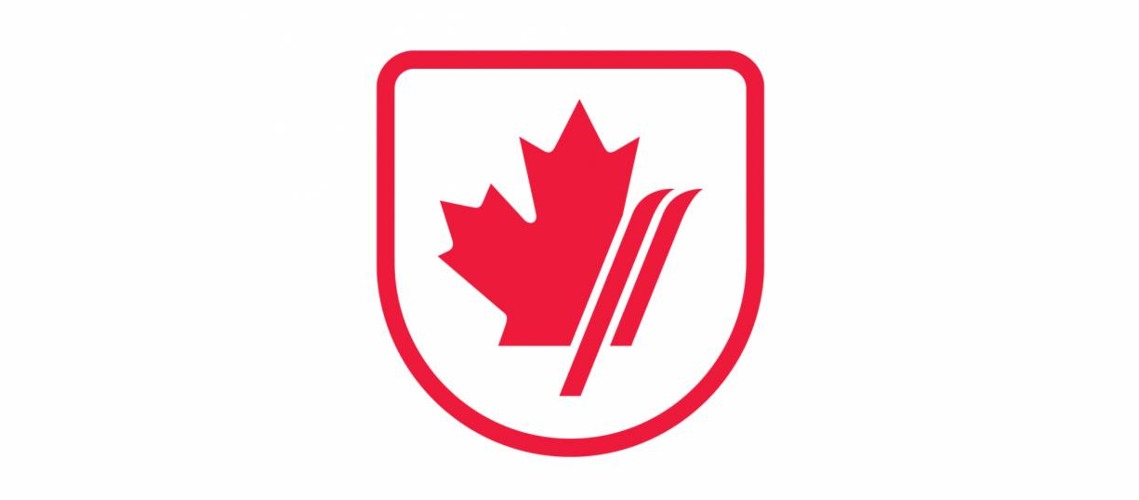 Canada Snowboard athletes Kevin Hill and Tess Critchlow have decided to announce their retirement from competitive snowboarding at the end of the 2022 season where they took part in the Beijing Olympic Games.
In Snowboard Cross, longstanding National Team Member and three-time Olympian Kevin Hill (Vernon, BC) is stepping away from competitive snowboarding after a prolific career. Kevin is one of the most decorated Canadian Snowboard cross athletes in Canada's history with two X-Games podiums including a gold medal in 2015. He also holds two FIS World Championship medals, of which one was the individual silver medal at the 2015 Kreischberg World Champs and one bronze team medal with team mate Chris Robanske at the 2017 Sierra Nevada World Champs. Overall, in his career, Hill stepped on the FIS World Cup podium five times.
"I want to say a big thank you to everyone who has played a part in my career. To my family, girl friend, coaches, friends, the long-time sponsors and the awesome people who came along for the ride! Thank you snowboarding for all the wonderful opportunities you have given me so far in life. Thank you snowboarding for all the wonderful opportunities you have given me so far in life," Hill stated on his Instagram profile, when announcing his retirement
Alongside Kevin for several years, the Big White native Tess Critchlow also announced her retirement from the sport. Tess has been one of the main reasons for the growth of women's Snowboard cross in Canada over the past few years. She has been one of the most consistent riders of the SBX National team with three team event FIS World Cup podiums, 11x FIS World Cup Top 10, a 9th place finish at the 2018 PyeongChang Olympics, 6th at the Beijing 2022 Olympics, 2x Junior & 3x SR National Champ. An inspiration to the next generation of young girls, she's been a true ambassador for the sport in her community of Big White, BC, where Canada Snowboard has hosted several SBX World Cup and NorAm cup events over the past years.
"I feel like this sport, along with the people in it have raised me, and have had a huge impact in shaping me into the person I am (explains a lot eh ;P)
All the good times and challenging experiences, all the early morning sessions, overtired uncontrollable laughter, the so burnt out but do one more, the get in the gate feels, the holy "💩" I didn't die!, the Yeeaah fricken Whoo's🤘🏻 and everything in between. And there is so much in between!😁🤩
This pursuit of excellence in snowboard cross has been a constant roller coaster and I wouldn't trade it in for anything. SBX is such a fun and unique sport, I feel so blessed I was able to call it my job and nothing will replace the highs and happiness I get from racing.
That being said high performance sport also takes, well everything you can give it, and I'm no longer in a place that I can give it what it/I need to keep climbing the ranks. I've known for a while this would be my decision but it doesn't make it any easier. It's hard leaving with the feeling that you still have potential in the sport, but I think every athlete feels this; and regardless of all the "what if's" and "maybes", when you know you know.
I'm so grateful to the people who helped me get this far, it wouldn't have happened without the love, support and encouragement I've gotten from all of you along the way. From my WHOLE being THANK YOU to Family, friends, sponsors, my whole Canadian team/ aka second fam, the other teams and athletes on tour (going to miss a lot of you! If you ever come to Canada you've always got a place to stay), the resorts who put on our events and all the staff it took to run them.
So I'm now retired, ready to move to Mexico, kick my feet up and sip on some strawberry margs ;p JK I'm not going anywhere! Stepping away from the World Cup circuit in no way means I am stepping away from sport, and in fact I'm hoping it has the opposite effect. With my retirement I'm hoping to create a space in my life to dive deeper into the other aspects of snowboarding; along with different sports and other active, adrenaline pumping and health related (financially stable🤞🏻) career goals! 😅 Excited to see where it takes me!❤️❤️", Critchlow posted on her Instagram account with her retirement announcement.
Share This Article