Cal Conniff, Former General Manager Of Mt. Tom And President Of NSAA Passes Away.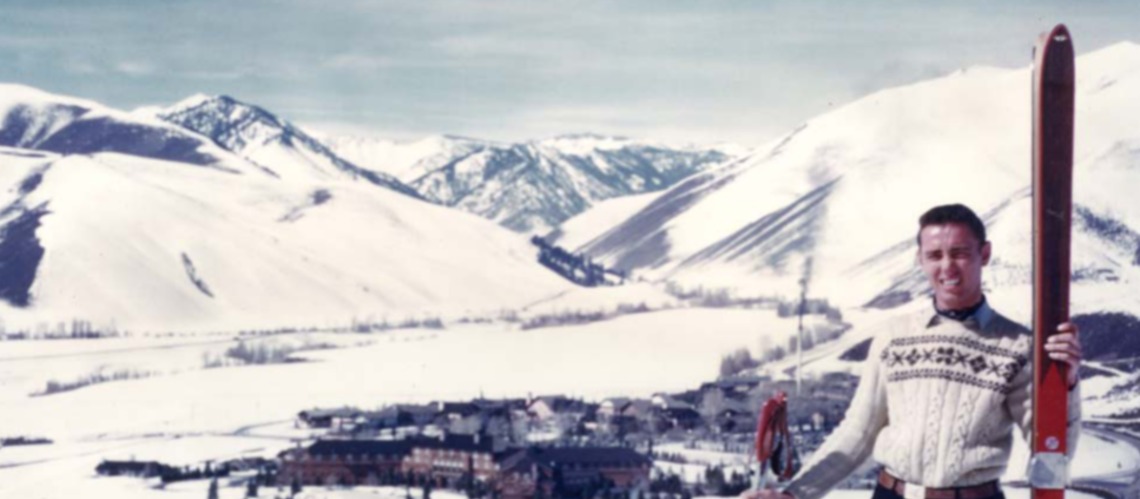 The new England Ski Museum has reported that Cal Conniff, president/executive director of the National Ski Areas Association (NSAA) from 1973 to 1990 and a 1990 U.S. Ski and Snowboard Hall of Fame honoree, died on Jan. 8, a month shy of his 91st birthday.
Cal devoted his life to the betterment of the sport and business of skiing. His lifelong passion for skiing was fueled at age six when he learned to ski at America's first lift-served ski area, historic Gilbert's Hill in Woodstock, Vermont.
Too young for military service during World War II, Cal faithfully operated a local rope tow in Springfield, Vermont on nights and weekends, for no pay, so that local war plant factory workers could enjoy some pleasurable outdoor recreation on their time off.
Cal skied competitively in high school, college and in the military. At American International College (AIC) in Springfield, Massachusetts, he earned the coveted "Ski Meister" title in the New England Intercollegiate Ski Conference.
Taking a break from school, in 1951 Cal worked in the newest international winter playground, Aspen, Colorado. His work included delivering laundry to movie idol Gary Cooper. Cal then spent three years in the U.S. Army's Counter-Intelligence Corps. He was based in Garmisch-Partenkirchen, Germany, serving two winters on the ski patrol. While in Germany he won the four-way (slalom, grand slalom, downhill, cross-country) combined championship title for the Armed Forces in Europe.
Graduating from AIC in 1958, Cal's first ski career move was hosting what many believe was the first prime-time weekly TV ski show, 'Skiers' Corner," at WWLP Channel 22, the Springfield, Mass. NBC affiliate. He interviewed ski personalities of the day including 1960 Olympic medalist Penny Pitou and Bromley, Vermont founder Fred Pabst.
Cal was vice president/general manager of the nearby Mt. Tom ski area in Holyoke, from 1960 to 1973. He installed one of the earliest large snowmaking systems in the country and developed an innovative learn-to-ski school phys ed program. He always considered his greatest achievement to be the tens of thousands of young people he helped introduce to the sport there.
Cal's involvement in the ski industry included Massachusetts Ski Area Operators Association president, first chairman of the Massachusetts Recreational Tramway Board; president of the Eastern Ski Area Operators Association; director of NSAA and NSAA's Ski Safety Committee chair.
As NSAA's president/executive director, Cal took the fledgling organization from a five-figure annual operating budget to over $1.5 million representing ski resort businesses across North America and overseas. He originated the highly successful U.S. Ski Team fundraiser, the Gold Pass, which has raised millions of dollars for the U.S. Ski Team and continues to this day. In 2000, Cal was recipient of the annual BEWI Award for outstanding contributions to the sport of skiing from noted ski show impresario Bernie Weichsel.
He retired in 1990 and started his own consulting company with clients in the U.S., Austria, and Japan. He was retained by The New York Times Publishing Company and Snow Country Magazine. He appeared on NBC's "Today" Show, and the McNeil/Lehrer News Hour. He traveled throughout the world of skiing. In 1990, Cal was inducted into the U.S. National Ski Hall of Fame for his work as a sports builder. He capped off his career in skiing in 2007 with the publication of his book, a pictorial history entitled Skiing In Massachusetts. In 2015, he received the Spirit of Skiing award from the New England Ski Association.

Cal was a communicant at St. Mary's Church in Longmeadow and served as treasurer for the Longmeadow Democratic Town Committee for many years. He championed the need for reform of mandatory sentencing in the criminal justice system. He served as a director of the Ronald McDonald House, was a former docent at the Forest Park Zoo and a former director of the Discover America Travel Organization. Aside from his family, his greatest satisfaction in life was the success of a program which provided thousands of young people the opportunity to experience skiing.
Cal served on the board and as president of the New England Ski Museum , Franconia, New Hampshire, founding the Museum's annual fundraiser, The Hannes Schneider Meister Cup, and establishing it's Cal Conniff Grant Program to fund special initiatives that honor and preserve skiing history.
Share This Article