British Columbia Ski Areas Ready For Winter 2023/2024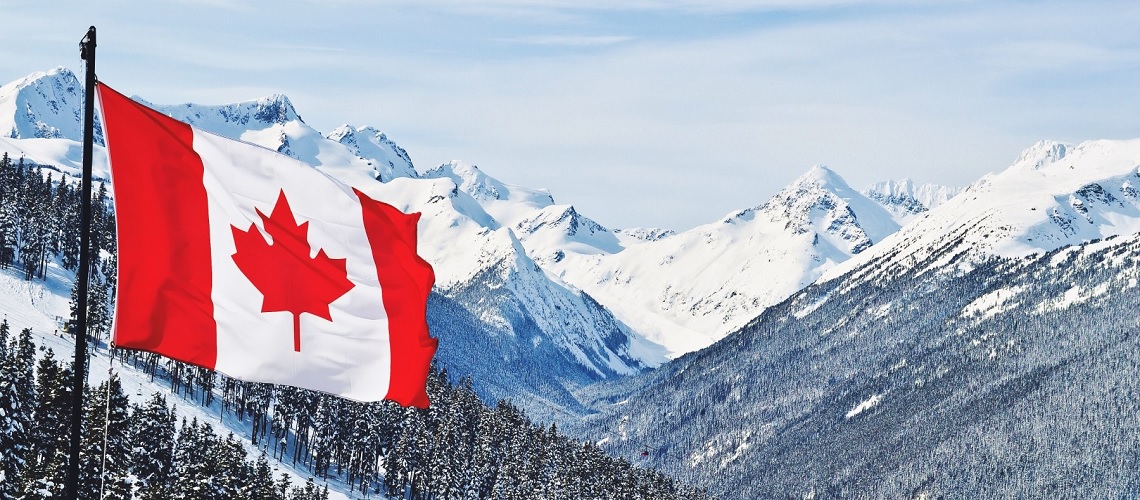 With several major upgrades and significant terrain expansion across its 13 ski resorts, British Columbia is set to deliver another sensational winter in the mountains. Here's what's new this winter:
New Ways to Access BC's Expanded Skiable Terrain
Significant new quad chairlift and terrain expansion at Whitewater Ski Resort
A new quad chair lift will increase the amount of vertical to Whitewater Ski Resort. It will take guests to the top of Silver King Ridge from the main base area, move as many as 1,600 people per hour, and will allow skiers and snowboarders access to more than 160 additional acres of steep and deep gladed skiing as well as new groomed runs. skiwhitewater.com
A brand-new, high-speed detachable quad chairlift will open at Sun Peaks Resort for the 2024-25 winter season.
A new quad chairlift at Sun Peaks Resort will provide enhanced access to a popular area of the resort known for its quality snow and scenic views. As the name suggests, the West Bowl Express will be located in the West Bowl area of Mt. Tod. Sunpeaksresort.com
New Shuttle Buses from and to Calgary International Airport to increase access to Panorama Mountain Resort
Panorama is providing an enhanced service for guests travelling through Calgary International Airport. A new fleet of shuttle buses will offer daily return transfers to the resort with pick-up and drop-off in Banff. This will significantly increase accessibility for international travellers. Please visit here for more information.
Panorama Mountain Resort continues to make significant investments into state-of-the-art snowmaking infrastructure and grooming assets with close to $5 Million in improvements happening ahead of the coming winter. This is the latest phase in a multi-year upgrade and resort expansion project that has included significant terrain expansion, a new chairlift and dedicated beginner zone, transformed dining options, a second Monster X passenger Cat, technology improvements and a major hotel redesign, and there's more to come. Panoramaresort.com
The Cat is Back at RED
The beloved Pay-Per-Run Mt. Kirkup Cat will be back this season at RED Mountain. From the summit of Grey Mountain, guests can hitch a ride in a snowcat to the top of adjacent Mount Kirkup. Guests will savour powder skiing with an incredible 2,054-foot vertical drop (626 meters) on runs back to the Grey Chairlift. Red Mountain Resort is the only ski resort in Canada offering this type of cat skiing experience – no avalanche gear required or guide needed. $10 CAD/person. redresort.com
Revelstoke Mountain Resort has focused its efforts on improving the ski and snowboard experience for beginner and intermediate riders. With many terrain improvements in the Ripper Zone already in place, Revelstoke Mountain Resort will continue expanding by adding a new learning area and surface carpet to the Stellar Chair zone. revelstokemountainresort.com
Whistler Blackcomb's upgrades are well-underway for Whistler Mountain's Fitzsimmons Express, with anticipated completion in time for the winter 2023/24 season. The existing four-person Fitzsimmons chairlift, located at the Whistler Village base, is being replaced with an eight-person high speed chair. Please visit here for more information.
New Places to Rest and Rejuvenate
New Wedge Mountain Lodge & Spa, British Columbia's Most Luxurious, Fully Serviced Private Retreat, Opens this Autumn in Whistler
Nestled just moments away from the renowned Whistler resort in British Columbia, the breathtaking Wedge Mountain Lodge & Spa is poised to open its doors this November in advance of the 2023/24 winter season. Impeccably crafted and purposefully designed, the lodge will offer an unparalleled experience for those seeking an exclusive and luxurious getaway. This fully serviced private retreat will consist of a private spa facility that invites guests to relax and unwind with a sauna, steam room, gym, massage rooms, inviting hot tubs, refreshing pools and an impeccably curated wine cellar, a stylish poker and billiards room. wedgemountainlodge.com
New Spa at Stonebridge Lodge, Big White Ski Resort
This winter, Big White Ski Resort is excited to announce the grand opening of a new, luxurious and relaxing Spa at Stonebridge Lodge. This amenity will enhance the overall vacation experience for guests and attract more visitors seeking a well-rounded winter getaway. stonebridgeatbigwhite.com
Re-introducing Nita Lake Lodge in Whistler
Nita Lake Lodge's full refurbishment is finished in time for winter. The re-imagined suites, introduce a more modern approach to the same cosy and rustic lodge atmosphere that Nita Lake Lodge has become known for. From warm fires and lake views, to rooftop hot tubs & water crafts, local seasonal cuisine in the new Den restaurant and a luxury spa, every moment brings you closer to nature. nitalakelodge.com
NEW Not-to-be-missed Winter Activities and Anniversaries
AlpX Expeditions Announces New Guided Backcountry Touring Skiing & Yurt for Overnight Accommodation
Nestled in the backcountry of the Coast Mountain range outside of Pemberton, BC lies a new remote accommodation option for Sea to Sky explorers that opened earlier this year. Accessible by helicopter from Whistler Heliport, a short flight will transport skiers, boarders, hikers and outdoor enthusiasts to their remote home for the evening. From the same operator that brought heli-biking to the Whistler Valley this summer, AlpX Expeditions (AlpX) looks to expand its backcountry offerings to adventure seekers with a new guided backcountry touring skiing & yurt for overnight accommodation. alpx.ca
Big White Ski Resort is celebrating its 60th anniversary this year
Planning is underway for Big White Ski Resort's 60th Anniversary which will be celebrated throughout the 2023/24 season. More details will be released closer to Opening Day. bigwhite.com
Explore Apex Mountain Resort's adventure skate loop
Skate the highest adventure skate loop in Canada at Apex Mountain Resort. The resort is also home to an ice hockey rink at the highest elevation in Canada. When it comes to snow quality, Apex Mountain has some of the lightest, driest champagne powder snow in the country. This makes for beautiful conditions all season long. apexresort.com
New Wellness Festival in Silverstar (Early December – TBC)
The Wellness Festival is in the works for early ski season featuring yoga, mindfulness, sports and cross training with past local Olympians, as well as art therapy and cultural offerings. More details will follow. Skisilverstar.com
Must Eats on the Mountain
Whistler Creekside Village will welcome new businesses this season that are perfect for a slope side meal.
Rockit Coffee Co. features a sweet and savoury menu made fresh in a space that is being designed by award-winning Vancouver interior designer Daniel Meloché. rockitcoffee.ca
Mekong Fine Thai informed by celebrated Chef Angus An of Michelin-recommended Maenam. Diners can expect local ingredients and fresh, in-season produce using the bounty of the Pacific Ocean and the abundant farmlands of the surrounding Whistler.

88mekong.ca
Share This Article